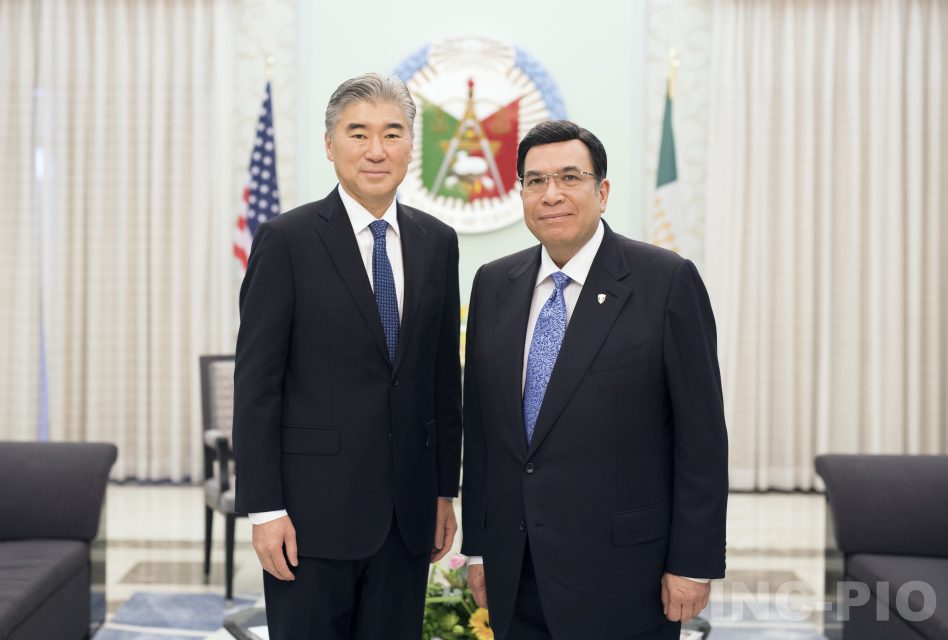 (Eagle News) – The United States Ambassador to the Philippines Sung Kim visited Iglesia Ni Cristo (INC) Church of Christ Executive Minister Brother Eduardo V. Manalo on Monday, February 12, 2018.
The US Ambassador arrived at the INC Central Office before 8 in the morning.
Ambassador Kim's visit to the INC Central Office came about as the Church is preparing celebrations of its 50th anniversary in the West.
The first overseas congregation of the Iglesia Ni Cristo (Church of Christ) was established in Hawaii on July 27, 1968. The second overseas congregation was established in San Francisco, California. At present, the Church is in 142 countries and territories around the world, with membership comprising of at least 133 ethnic groups and nationalities.
After his visit, the US ambassador, accompanied by Brother Eduardo, was cheerfully greeted and welcomed by several ministers and volunteer workers at the INC Central Office who excitedly waved small flags of the United States of America and of the INC at the Central Office's lobby.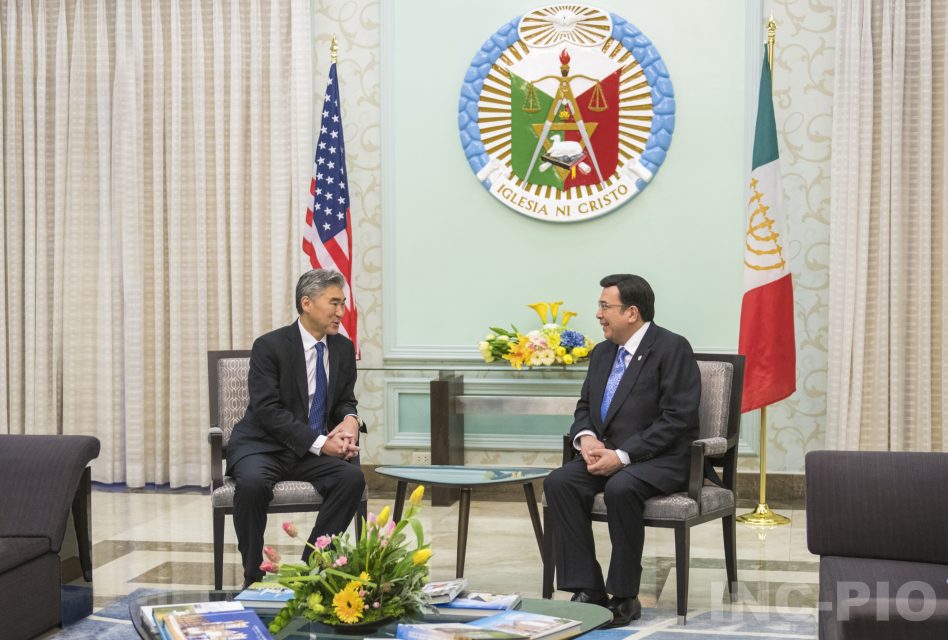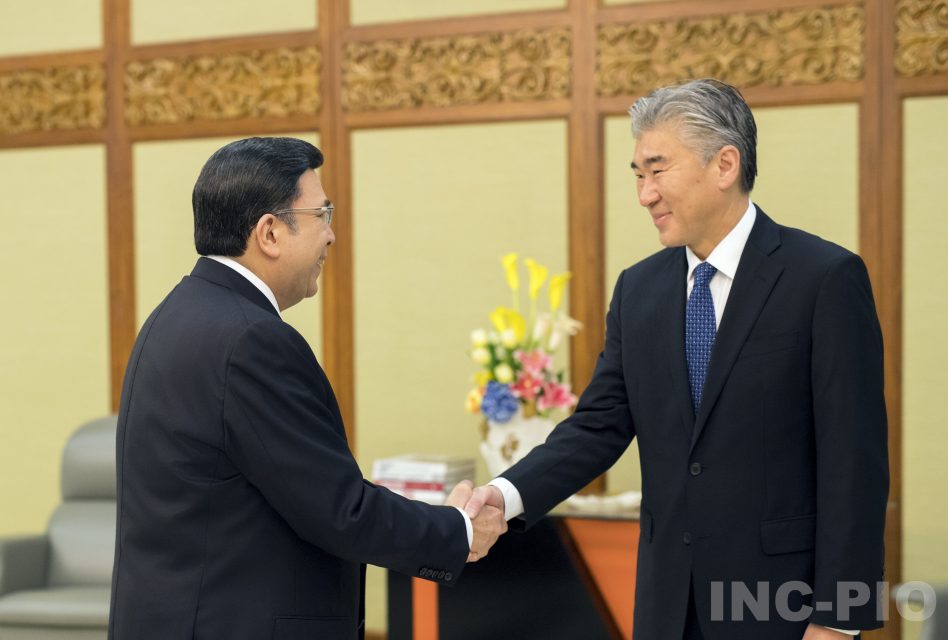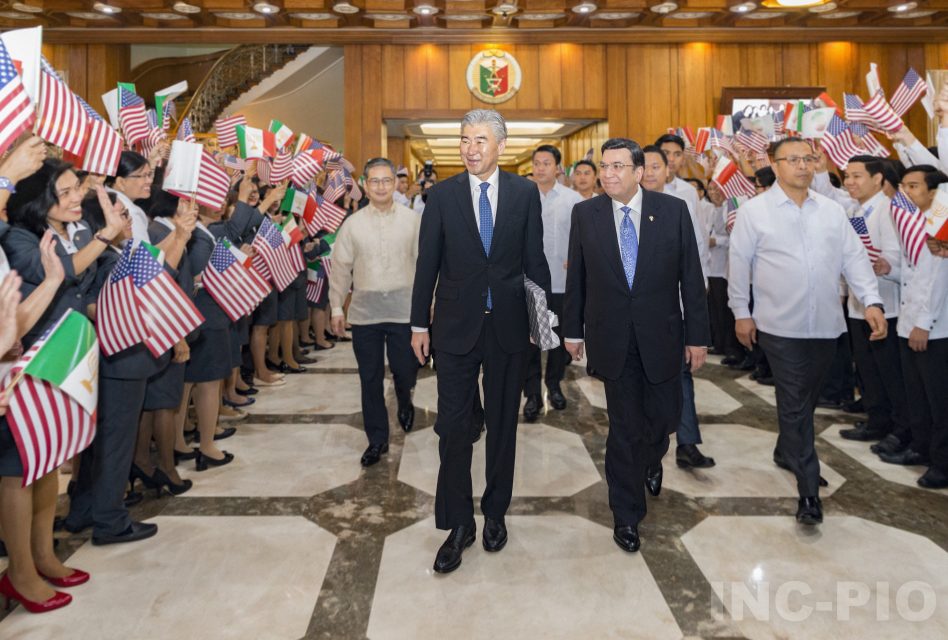 "We are very happy with the visit of His Excellency US Ambassador Sung Kim to the Iglesia Ni Cristo (Church of Christ) Central Office to visit the Executive Minister, Brother Eduardo V. Manalo," said Brother Joel San Pedro, an INC minister and the INC Central Office Protocol Officer.
"The timing is perfect as the Church is celebrating its 50th anniversary in the West," he said.
He noted that the INC has around 300 congregations in the United States alone.
The Church also counts among its members people belonging to various races and cultures.
The Iglesia Ni Cristo was first registered in the Philippines on July 27, 1914, and will be celebrating its 104th anniversary this year.
His Excellency Ambassador Sung Kim was sworn in as the US Ambassador to the Philippines on November 3, 2016, and started his posting in the Philippines a month later, on December 1, 2016.
From 2011 to 2014, he was the U.S. Ambassador to the Republic of Korea. In between the two ambassadorships, Ambassador Kim served as Special Representative for North Korea Policy in Washington.
Ambassador Kim was born in Seoul, Korea, and grew up in Los Angeles. He earned his undergraduate degree from the University of Pennsylvania and completed a degree in law from Loyola University. He also holds a Master of Laws degree from the London School of Economics and an honorary doctorate from the Catholic University of Korea.
(Eagle News Service with a release from INC-Public Information Office)