(Eagle News) – United States Ambassador to the Philippines Sung Kim greeted the Iglesia Ni Cristo (Church Of Christ) on its 104th anniversary and its 50th year of its foreign mission.
"Happy 104th anniversary to Iglesia Ni Cristo," tweeted the US Ambassador on the eve of the Iglesia Ni Cristo's 104th anniversary on July 27.
On February 12 this year,  the Ambassador visited the INC Central Office and made a courtesy call to INC Executive Minister Brother Eduardo V. Manalo, as the Church was then preparing celebrations for its 50th anniversary in the West.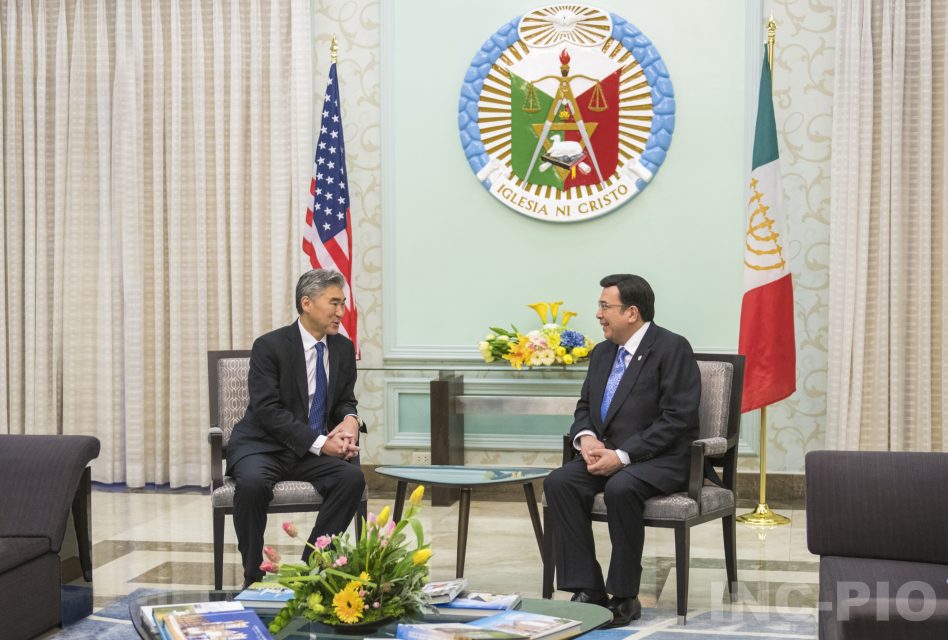 The first overseas congregation of the Iglesia Ni Cristo (Church of Christ) was established in Hawaii on July 27, 1968. The second overseas congregation was established in San Francisco, California.
At present, the Church is in 143 countries and territories around the world, with membership comprising of at least 133 ethnic groups and nationalities.  (Eagle News Service)