LOS ANGELES Tue Mar 25, 2014 7:08pm EDT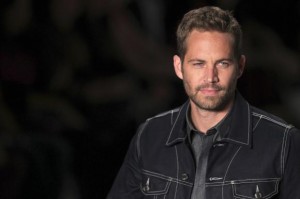 (Reuters) – The fiery car accident last year that killed "Fast & Furious" actor Paul Walker was caused by excessive speed and not a mechanical failure, the Los Angeles County Sheriff said on Tuesday, concluding its almost four-month investigation.
The red Porsche Carrera GT sports car driven by Walker's friend Roger Rodas, 38, was traveling at speeds of 80 to 93 miles per hour (129 to 150 kilometers per hour) before Rodas lost control of the car and crashed into trees and a utility pole in Santa Clarita, California, northwest of Los Angeles.
"Investigators determined the cause of the fatal solo-vehicle collision was unsafe speed for the roadway conditions," Los Angeles County Sheriff Commander Mike Parker said in a statement.
Walker, 40, died from traumatic injuries and burns while Rodas died of multiple traumatic injuries in the one-car crash on November 30, the Los Angeles County coroner's office determined in January.
Walker was in the process of filming "Fast & Furious 7" at the time and production was halted a few days later.
No drugs or alcohol were found in the bodies of Walker and Rodas. The investigation determined that both were wearing seatbelts, and driver and passenger airbags had deployed.
Universal Pictures said in December that the release of the seventh installment in the highly lucrative franchise would be pushed back by nine months to April 2015. Walker will appear in the film.
(Reporting by Eric Kelsey; Editing by Mary Milliken and Richard Chang)