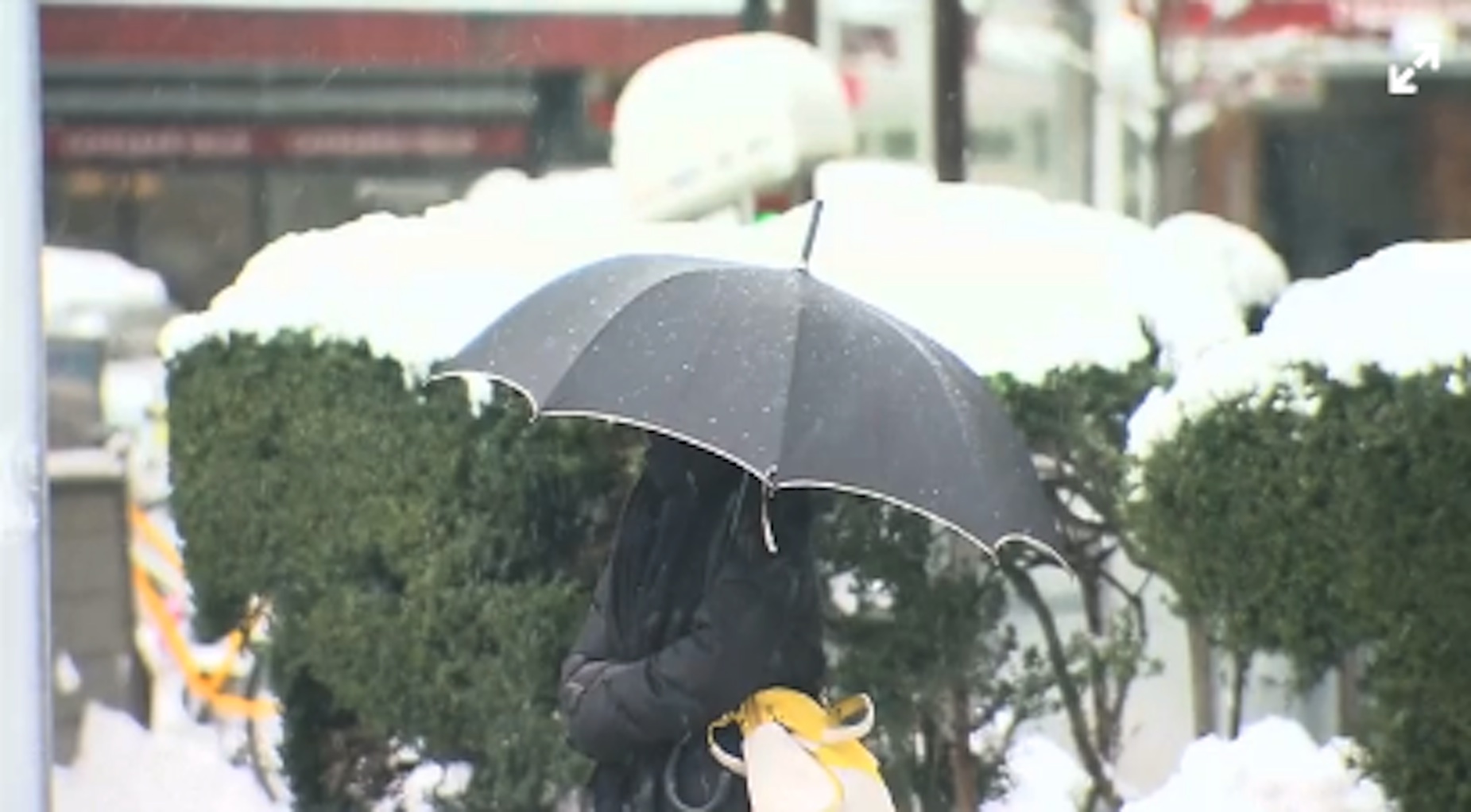 Japan's Meteorological Agency called on people to exercise more caution after three people died across the nation, as a low pressure system dumped heavy snows in some parts of Japan and triggered a tidal surge flood in others.
At least two people died while shovelling heavy snow, one in Niigata prefecture and another in Akita prefecture, according to Kyodo News Agency. Another died in a pile up caused by snow on the road.
In Niigata prefecture, a full metre (3.2 feet) of snow fell in one day. In some towns, the icy piles of snow rose up close to eye level as paths were cleared and snow shovelled aside.
Overnight, 20 centimetres (7.8 inches) of snow also fell on the central Japanese city of Nagoya. Snow is rare in Japan's industrial heartland during the month of December. It is also the first time in seven years that it has snowed so heavily.
In the northern Japanese city of Nemuro, it was not snow they had to worry about but water, after a tidal surge triggered by the storm's low pressure system flooded the coastal part of town.
One noodle shop said the floods had ruined its New Year's preparations. Year-end noodles are traditionally eaten before New Year's eve in order to bring good luck in the new year.
"I had a lot of reservations for year end noodles but now I have to cancel them all," the noodle shop owner told local TV Hokkaido who did not identify him by name.
Many travellers throughout the nation were not having a good end to the year, with the weather disrupting hundreds of trains, including the high-speed bullet train, and causing the cancellation of many flights nationwide as the storm hit parts of western and northern Japan.
Tokyo, however, remained unaffected by the bad weather.
Reuters/TV TOKYO/ TV AICHI / TV HOKKAIDO