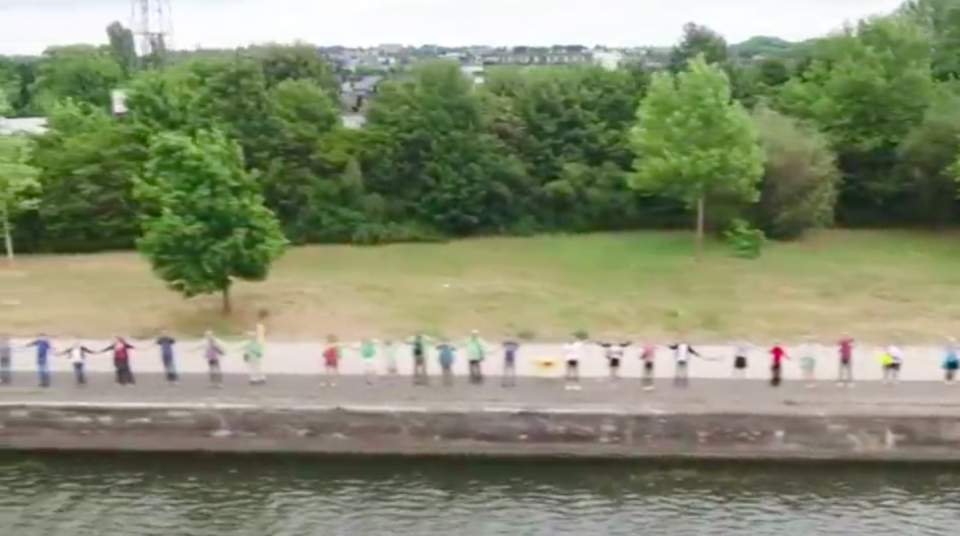 VISE, Belgium (Reuters) – Thousands of protesters formed a human chain on Sunday (June 25) to demand the closure of two Belgian nuclear reactors, Tihange and Doel.
Organisers said they were aiming to form a chain between Tihange reactor in Belgium to Aachen in Germany, and said some 50,000 people attended the chain, less than the 60,000 they said were needed to cover the 90 kilometres between the two cities.
The core tanks at the 33-year-old Doel 3 and Tihange 2 reactors were built by Dutch company Rotterdamsche Droogdok Maatschappij.
The two reactors, both with about a gigawatt of capacity, were closed in 2012 and again in 2014 after a brief restart, after inspections unveiled tiny cracks in their core tanks.
But the Belgian regulator authorised a restart in November 2015 after finding that the cracks were hydrogen flakes trapped in the walls of the reactor tank and had no unacceptable impact on the plant's safety.