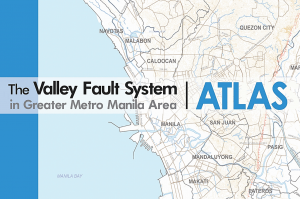 QUEZON City, Philippines (Eagle News Service, May 21) – Recently, the world was shocked by the earthquake that hit Nepal. Reaching a magnitude of 7.8, the earthquake killed more than 8, 000 and injured 19, 000 more.
Another literal earth-shaking event occurred in Japan in 2011. The magnitude 9.0 undersea earthquake caused a tsunami that killed which killed almost 16, 000 and injured 6, 000 more.
What is more chilling is the fact that earthquakes of the same magnitude can occur in the Philippines.
It is generally agreed that the most effective way to survive a strong earthquake is to be informed and to be aware of what to do when such an eventuality strikes. And what better way to be prepared than having the knowledge of whether or not you live or work in an earthquake-prone area.
In response to this mighty need, the Philippine Institute of Volcanology and Seismology has made public detailed maps showing areas within the influence of the West Valley Fault. This includes parts of Metro Manila, Laguna, Cavite, Bulacan and Rizal. Many of the areas are, of course, heavily settled.
As already stated, preparedness is the main defense against a strong earthquake. Already, various government agencies including the Metropolitan Manila Development Authority is calling for a massive, coordinated earthquake drills to prepare the populace if an earthquake occurs.
The PHIVOLCS, on the other hand, asked local government units of the affected areas to conduct information campaigns as well as to legislate appropriate ordinances that will regulate property development in the said affected areas.
As for us, we can personally ensure that we are ready for the "big one". We can take disaster preparedness and rescue classes. We can also ask our company, our community or neighborhood to conduct earthquake drills. We have it in our hands to be prepared for the coming disaster.
(ENS, written by Jay Paul Carlos, additional research by Aimee Mendoza)