By Aimee V. Mendoza
Have you been in an expedition this summer?
Summer is short but you can make the most out of it. Like what I did. I went to Italy, Scotland, King's Bay in Madagascar and even in the legendary free colony that was built by pirates and the pirate Captain Avery – Libertalia.
I had climbed mountains, had seen breathtaking sceneries, faced near-death jumps on cliffs, rode on a 4×4 off-road on muddy mountains, did some thrilling boat and underwater diving, and got refreshed in numerous falls. I also battled and chased armed goons in water, on rough roads, and while hanging on a truck.
Yes, but all in the comfort of home, with one of my favorite things in the world — a game console. Because of the fact that I can't afford to explore and travel the world and set on risky adventures, and had no bucks to buy this thing right now, I had prayed that someone will lend me this PS4 Exclusive game, "Uncharted 4: A Thief's End," together with this game console.  And God was great and good that He allowed me to play it.
This game is the fourth installation of the "Uncharted" series. The main character is Nathan Drake, a treasure hunter who seeks legendary places. His buddies are Sulivan "Sully", his brother Sam, and his now wife Elena. This is no ordinary game.  No. If you'll play it, you're gonna get hooked. And here's why.
The story.
In this fourth episode of the game, Nathan had finally reunited with his older brother, Sam, who he believes had been dead for years. With his brother's story — that someone powerful had threatened his life while trying to find the treasure of Henry Avery — they set to find the hidden treasures of the "Pirate King". But he had to lie to his wife, Elena, saying that he will be doing business in Malaysia. He also contacted his old best friend, Sully for the intel and for the ride too.The three set off to different places in the world where the clues they had found led them to. Of course, they have rivals in the treasure-hunting.   Their old mate, Rafe, an ambitious rich boy, also wants the treasure. Along the way, their journey did not become easy; it was rather an exciting one.
The feel of the game is stunning. Everything was realistic. The characters' form was more defined — their textures, how they speak, how they move. The environment is awesomely beautiful, especially the nature. You're going to feel you are in there too.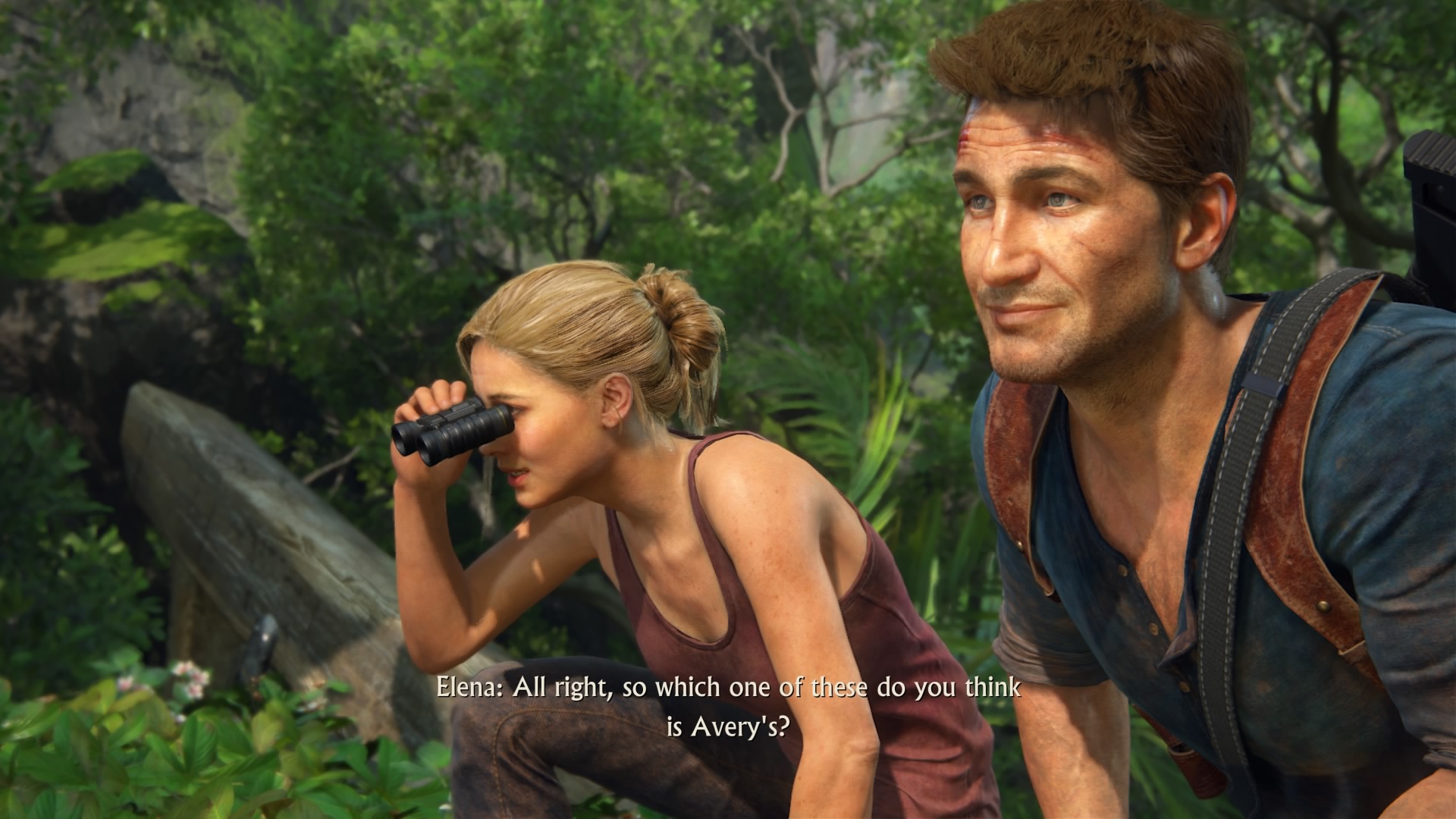 Totally immersive. There are no dull or boring moments as Nate Drake and the other characters are humorous in some ways and they talk and help each other.  Nate can almost always rely on his buddies for help such in in finding his way out of something.   Their "Hey Nate, this way," "Hey, we could use that," and "I'll boost you up there," are all familiar phrases.  The travel never feels you are alone and the hard challenges go light. And if Nate is alone, he even talks to himself, thus making the gamer laugh at his humor.
The adventure is heart-pumping and more of an adrenaline-rush.
I've played the "Uncharted" series, but I haven't seen anything like this. It has more twists — literally. There's a twist while hanging and landing over perilous cliffs with pointed, deadly rock formations below. The "battle-mode" is really improved. The enemies are fiercer and have more powerful weapons. The good thing is that you can also use these weapons if the enemies drop them.
My favorite action is the stealth, non-lethal attack, where I will silently knock-out enemies, without letting others notice me. If the enemy discovers you, then you have to prepare to hide and attack.
Puzzles are tricky but they are not that hard to solve. And you should be careful to get the right answers to puzzles because sometimes there are booby traps ahead. Finding the way out of a place is harder and it really happens in real life. You sometimes get lost. You need to find another way out — like if a door was blocked or a stairway was too high to reach. Or sometimes you just need to find something, a key, specifically, to get moving.   But you have a buddy to assist you, so no worries.
It touched my dream as an archaeologist
My most memorable moment while playing the game (as Nate) is when I came with Sam (Nate's older brother) when Nate was still a young adolescent. We broke in in the house of a known archaeologist to retrieve something that was originally from us. In the house, I found a vast amount of artifacts and relics that this archaeologist had collected. It was so awe-inspiring. I thought to myself that I also want to have a house where I could put my collections. But for this archaeologist, her collections are her trophies for doing excavations and travels from around the world.
"Can you imagine if you are the one uncovering these things?" The young Nathan thought this to himself while putting on the helmet of an ancient era soldier on his head.  Cool, right?
The untold story of the character was revealed
In that house, we met the now old archaeologist Evelyn Nun whom we later discovered was the friend of Sam and Nate's mother, Cassandra Morgan.   She told us that their mother, Cassandra, was a great historian. She also told them how their mother believed that Sir Francis Drake had descendants. She gave the journal of their late mother to them with the faith that they might finish what their mother had started.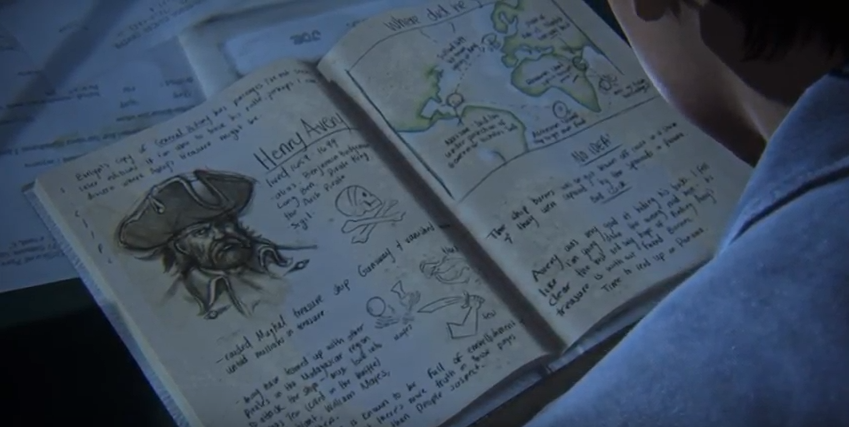 After that night — where they caused too much trouble — they changed their last name to Drake in the belief that they are the descendants of Sir Francis Drake.  They began their adventures and set on perilous voyages in a search for Libertalia.
But the time came that they had to part ways. Sam got into prison while Nate had a precarious adventure in search for treasures. But in his audacious curiosity for legends and lost cities, he ended up fighting bad guys and saves the world.
The happy married life of Nate and Elena
In the first series, he met a journalist named Elena Fisher who is filming his expedition in finding Sir Francis Drake's coffin. They both got into trouble when the bad guys appeared. More adventures happened. They quarrelled, parted ways and reunited again until they got married.  And this is one of my favorite moments in the game. When they had sweet talks as a couple.
There is also a chapter in the latest game where they traveled together. It was entitled: "For Better or For Worse." It was after Elena found out that Nate lied.  But later on Elena understand why Nate did this — which was only for her to stay away from danger. But she still went on to find Drake and saved him again from another fatal accident.  She then accompanied him in his mission since they had promised each other that they will stick together, for better or worse. They continued the adventure together. They faced grave dangers but they managed to survive by helping each other.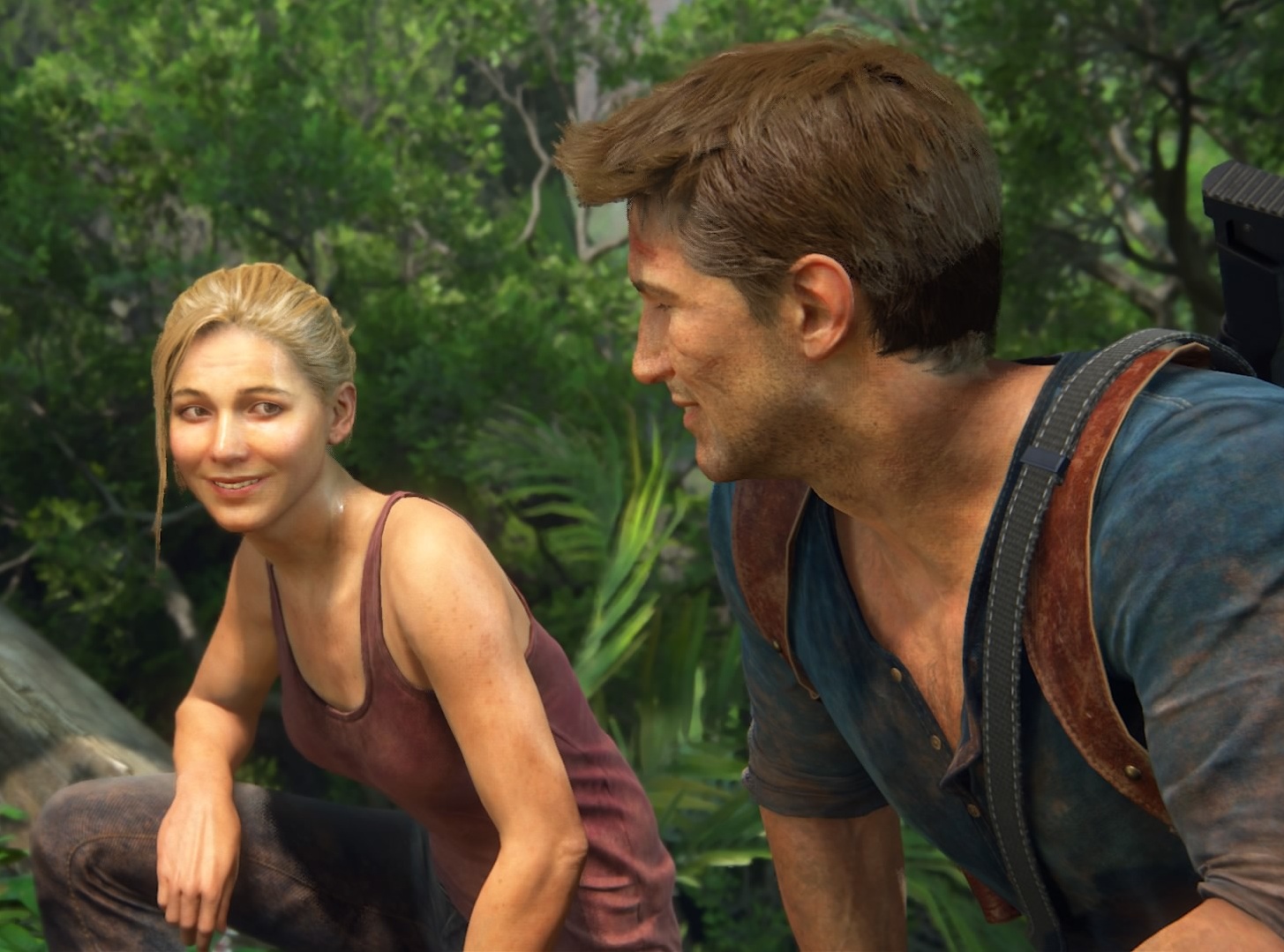 Games nowadays are not only made to entertain but more importantly to inspire, to touch life. Especially nowadays, it has a realistic feel and portrays more realistic characters that move naturally, thanks to the incredible technology. Story-telling brings out the best of a game. You will feel as if you belong since you are as you are the one who is controlling the character and it is up to you to finish the character's mission and achieve victory. Real life lessons.
And, you want to know what happens next?  Did they find what they were looking for?
Yes they did.  They found the hidden treasures of Captain Avery. But they had discovered that his treasure had caused the lives of many. War happened because of that treasure. And even worse, old friends killed each other for the treasure. Even Nathan and Rafe fought each other not because of the treasure but for their lives. Rafe had so many insecurities about Nathan that made him envious of him, to the point of wanting to kill him. Of course at the end, the righteous prevails.
Even the end of the game is thrilling and dramatic.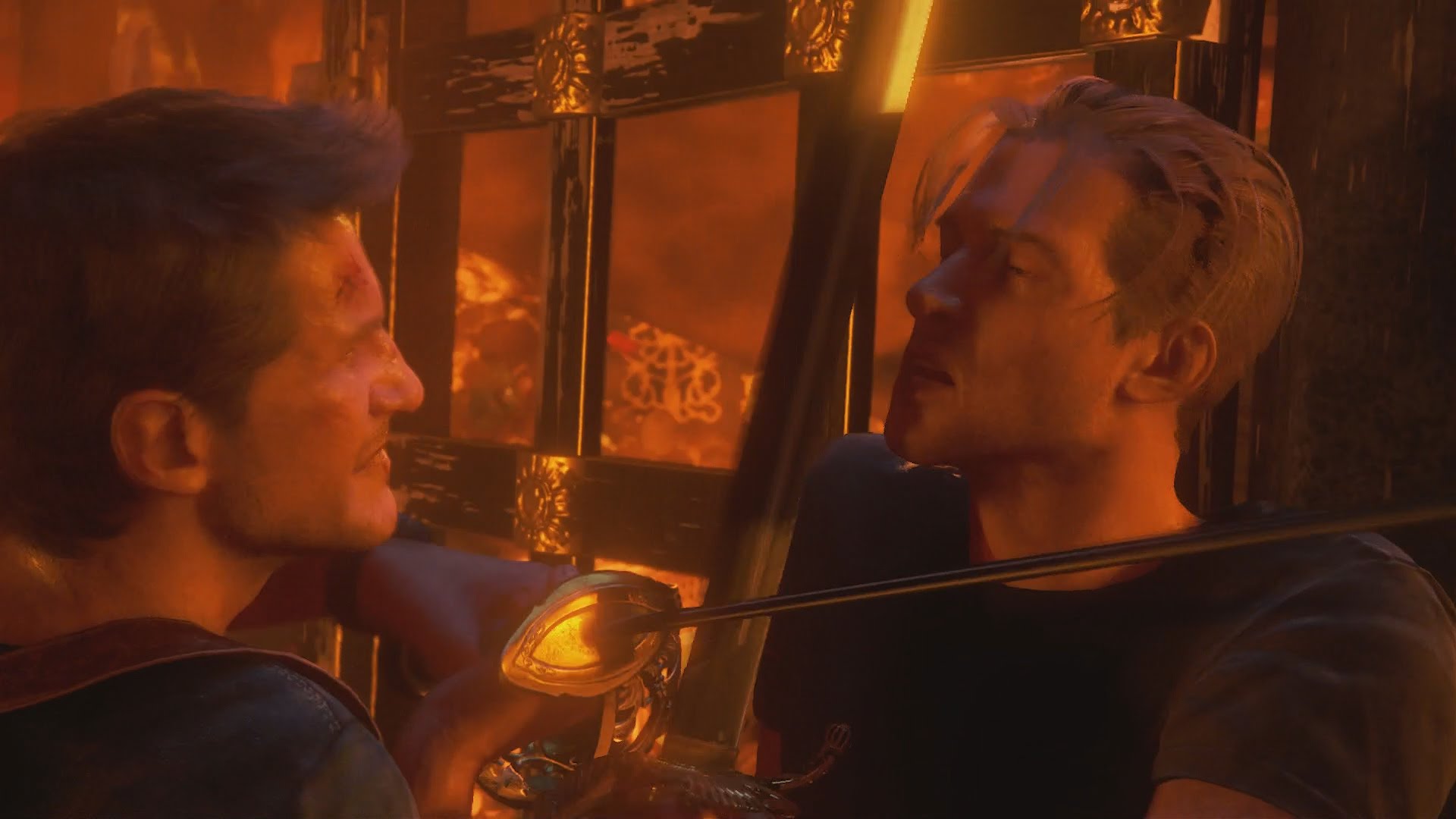 Not enough?  Do you still want more?  Then you could try playing the game too and experience for yourself the adventure of Nathan Drake and his buddies.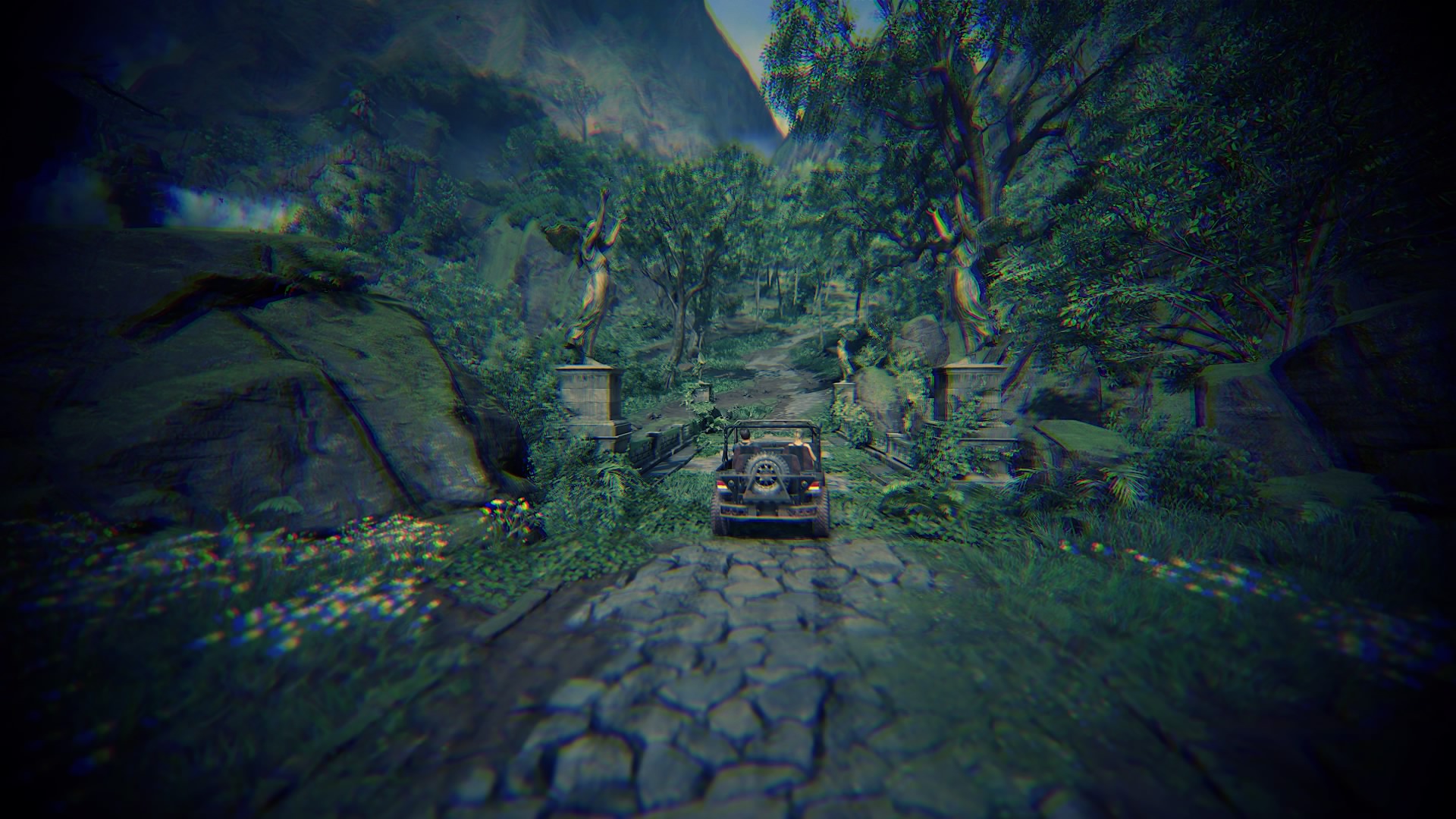 (Editing by Donna C. Ybañez)
All photos are screenshot using Sony PlayStation 4™.