QUEZON City, Philippines (January 23) – It may have its ups and downs but 2016 ended on a good note for the kids with three awesome movies which debuted on its last quarter.
The last quarter of the year gave us tasty trolls, shape-shifting tricksters and a singing competition!
You know the drill, beware of spoilers!
First off in the list is "Trolls"! Starring Anna Kendrick and Justin Timberlake, the movie was released by Dreamworks Animation on October 2016. It is about the Trolls, miniature bundles of pure happiness who love spending their day singing, dancing and hugging! They would have lived happily ever after if they were not discovered by the Bergens which is totally the opposite of the Trolls. The grumpy, gray-skinned Bergens live sad, miserable lives until they discovered that by eating Trolls they feel happiness. So they captured the Trolls and eat them in a special holiday celebrated once a year. Of course, the Trolls escaped and lived their lives in hiding but don't worry, they found the perfect hiding spot – with lots of fresh air, fresh water and – more importantly – nice acoustics.
Then we meet Branch – who is so unlike the positive Trolls that he seem to be more like the Bergens. He does not like to sing, he does not like to dance and he really, really despises hugging.
When the Trolls held a grand party, they were caught by the Bergens, what followed was a grand adventure to rescue the cute Trolls. You got to admire their pushy spirit, our li'l friends continue on despite the odds being against them!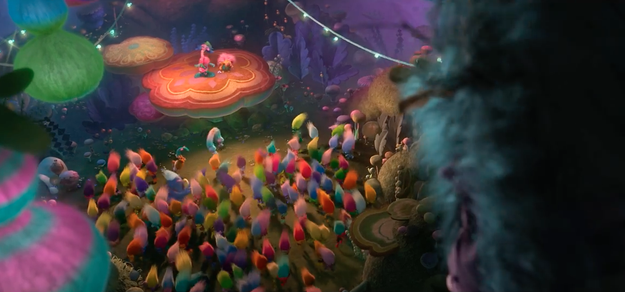 At the end of the day, the Trolls were able to convince the grumpy Bergens that they don't need to eat Trolls to be happy, happiness is after all inside everyone of us.
Second on our list, Disney's "Moana" was released last November 2016. The movie debuts Auli'i Cravalho voicing the titular role as Moana. It also features Dwayne Johnson as the voice of Maui, who has the ability to change his shape using his magical fish hook.
"Moana" received many positive feedback for casting actors of Polynesian descent. It also continued Disney's trend of deconstructing its past animated films. When Moana said that she is not a princess, Maui responded that she obviously is, just look at her animal sidekick! Maui also delivered the other zinger when he told Moana that if she sings, he will jump off the cliff.
Despite that the last line, the movie still features some singing – incorporating Polynesian cultural elements to their songs – capturing the feel of living in a lush, tropical island.
Moana and Maui succeeded in their quest through Moana's sheer will to push through despite the various obstacles in her path.
And watch out for the cute Kakamoras!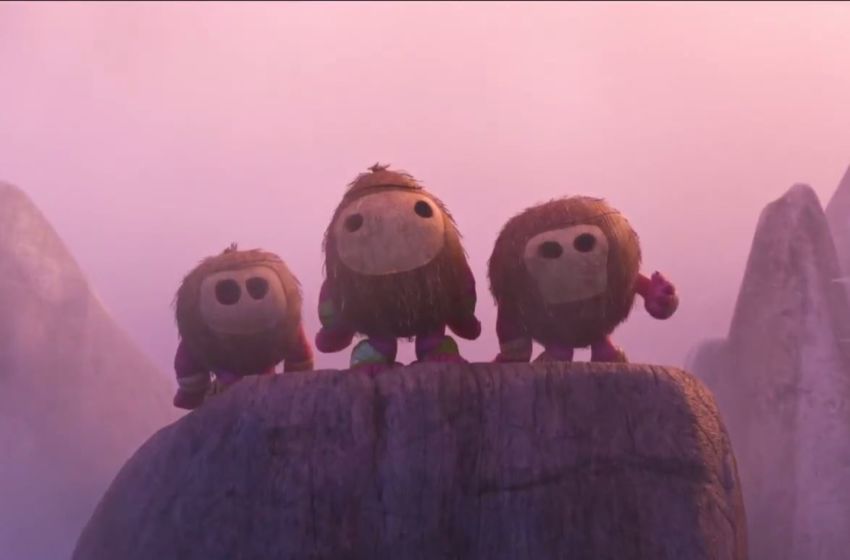 And finally, we have Illumination Entertainment's "Sing". Released last December 2016, the movie boasts of a steller cast with Matthew McConaughey, Reese Witherspoon and Scarlett Johansson to name a few.
Like what of one of the characters said in the movie, who wants to see another singing competition but from such an ordinary premise, "Sing" delivers an uplifting message.
It gathers characters from different walks of life. What they have in common is their collective dream – the dream to sing –  and when the competition allowed them to pursue their dreams, they went for it!
"Sing" teaches us to never give up on our dreams, no matter the circumstances.
These three may have different stories but they have something common and that is a powerful message of hope, thinking positive and believing in yourself – powerful lessons that will benefit not only the kids but we adults as well.
2016 may not be that great of a year for many of us, but with these movies, the year surely ended with a positive note – making us believe that the new year will be even better.
(written by Jay Paul Carlos, additional research Vince Alvin Villarin)