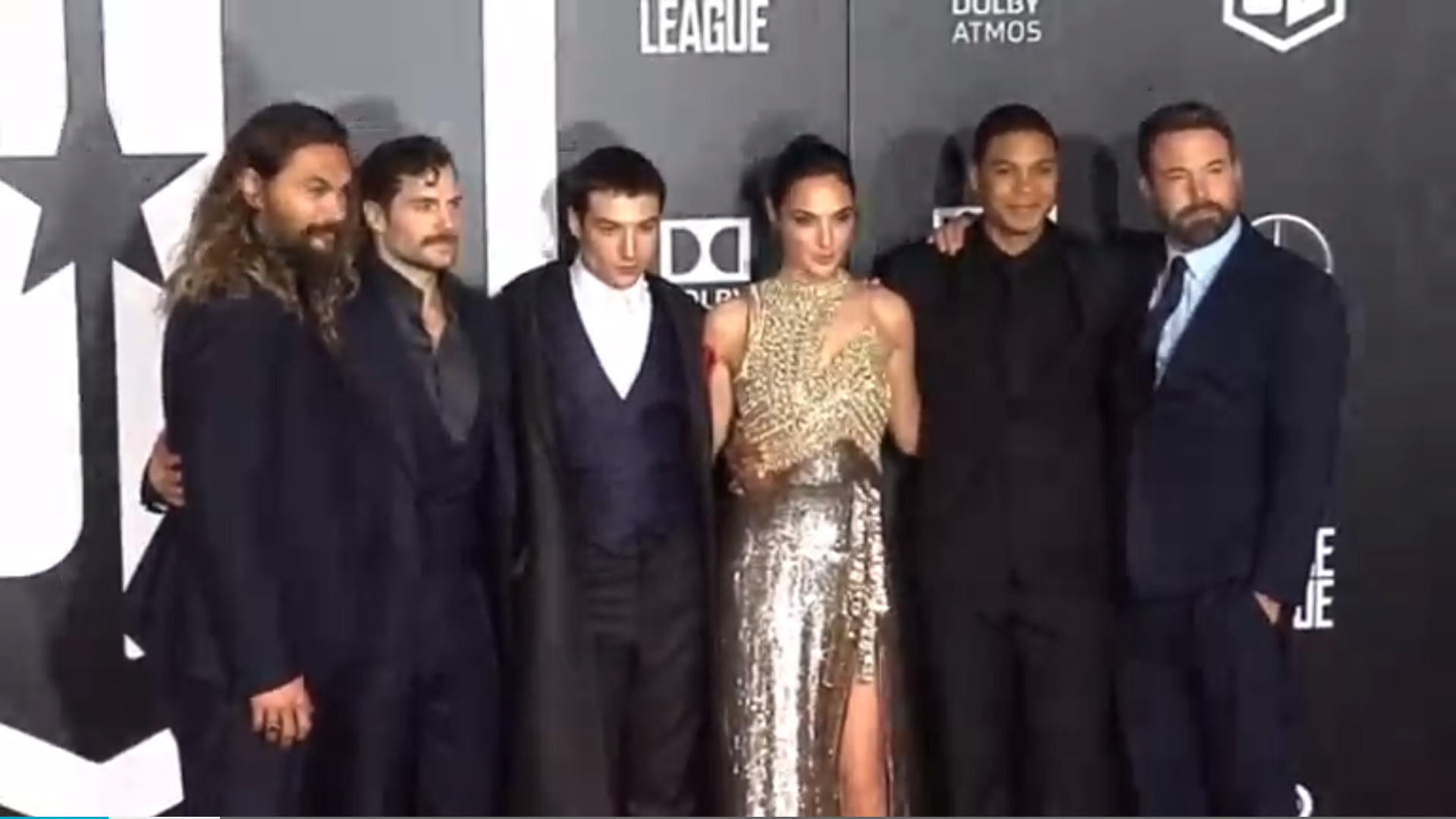 LOS ANGELES, California, United States (Reuters) — A star-studded cast of superheroes hit the red carpet for the Hollywood premiere of "Justice League" on Monday (Nov. 13), the latest installment from the DC comics universe.
The film features a host of major DC characters and box office stars including Ben Affleck as Batman, Gal Gadot as Wonder Woman, Jason Momoa as Aquaman and Ezra Miller as the Flash.
Gadot won both critical praise and box office success for "Wonder Woman" but DC comics has failed to match the box office of rival Marvel's biggest super-hero offerings.
The film's predecessor, 2016's "Batman Vs. Superman: Dawn of Justice," ended with the apparent death of superman. But Henry Cavill, who plays the superhero, says the Man of Steel has an important role in "Justice League."
"How Superman exists in this movie is within those personalities. He is an ideal. After his death in the last movie, his inspirational nature lives on in the hearts of these superheroes,"  Cavill said.
"I hope it sends an equal message to men saying listen — there is diversity, there is inclusion, there is this sort of equality. I think it will be just as inspiring on the other side as well. At least that is the hope," Ray Fisher, the actor who plays a cyborg, said.
"Justice League" opens in U.S. theaters on November 17th.