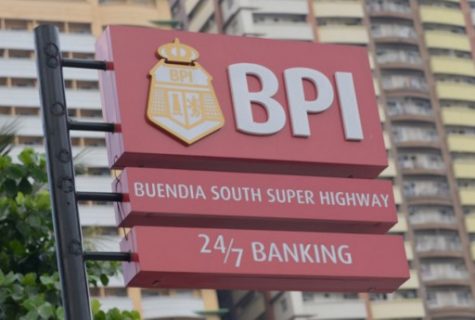 MANILA, Philippines (AFP) — A major Philippine bank shut down online access and its cash machines for a second day Thursday because of a glitch that drained some accounts but added money into others, creating at least one instant "billionaire."
Bank of the Philippine Islands (BPI), the country's third biggest bank by assets and with eight million customers, was forced to deactivate electronic transactions just hours after saying the problem had been fixed and online services restored.
"I had to borrow from a friend just to eat," university student John Daniel Villanueva, 21, told AFP after heading to a cash machine Thursday morning and finding it offline.
"It's really a hassle. I don't have any cash and I need to pay some bills."
Bank customers were shocked Wednesday morning to find unauthorized withdrawals and deposits from their accounts, triggering fears the bank had been hacked and social media erupting with complaints against the 166-year-old lender.
BPI blamed an "internal data processing error" for the glitch that led to unauthorized credits and debits on customers' accounts, without explaining the nature of the problem or how it occurred.
The central bank said it accepted BPI's explanation that no hacking was involved but would still carry out its own investigation.
As BPI scrambled to fix the error Wednesday, it closed its ATMs and suspended online transactions.
The bank early Thursday said it had fixed the problem and that access to all its electronic channels had been restored, only to deactivate it again as complaints about wrong balances continued to pour in.
"In the process of rectifying balances of accounts with mis-posted transactions, we have noted that certain accounts still reflect incorrect balances," the bank said.
While many clients reported money missing from their accounts, one customer was reported to have become an instant peso billionaire.
A newspaper reported Thursday that Jocelyn Reyes was surprised to find her account surge to more than 12.4 billion pesos ($250.08 million) overnight but she and her husband merely laughed off their newfound "fortune."
Reyes, who did not use her real name, told the reporter she would not touch the money.
BPI has said that people who received extra money could not keep it.
Others though were not laughing.
Customers continued to vent their emotions online, with BPI's latest statement eliciting more than 3,000 comments on Facebook by mid-afternoon Thursday.
"We demand a compensation for this BPI…. this is really hassle and very inconvenient for us," wrote customer Danica Roldan Beltran.
© Agence France-Presse