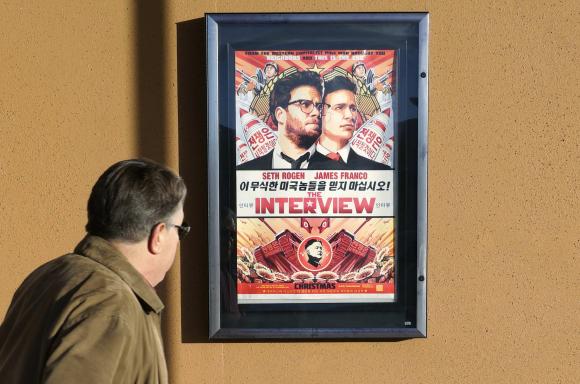 Sony's provocative North Korea parody "The Interview" has earned more than $31 million from online, cable and telecoms sales since its December release, Sony Pictures Entertainment said on Tuesday (January 6).
The raunchy comedy was rented or purchased more than 4.3 million times between Dec. 24 and Jan. 4 on online and video-on-demand platforms.
To date, the film has earned $5 million at the theatrical box office, with 580 independent theaters showing the movie in North America.
The film triggered the devastating cyber attack on Sony in November, which theUnited States says was launched by North Korea. The attack debilitated SonyPictures' computer network and led to the online leaks of unreleased movies and embarrassing emails.
Large movie theater chains, like AMC and Regal Entertainment refused to screen the comedy following threats of violence from hackers who opposed the film. Sonystitched together a limited release in theaters and a $5.99 video-on-demand (VOD) rental and $14.99 purchase option on YouTube Movies, Google Play Microsoft Xbox Video and a dedicated site starting December 24.
Sony Corp Chief Executive Officer Kazuo Hirai on Monday (January 05) praised employees and partners of the company's Hollywood movie studio during a presentation at the Consumer Electronics Show in Las Vegas. He thanked everyone for standing up to "extortionist efforts" of hackers who attacked Sony Pictures Entertainment.
REUTERS / SONY PICTURES / KRT