QUEZON City, Philippines (March 20) – "Sa dinami-dami pa naman ng gustong malimutan, ikaw pa ang naiwan sa puso't isipan…"
Those are the words that my officemates had to endure hearing for an hour after watching Sa Wakas, A Pinoy Rock Musical, as I sing the lines at the top of my lungs with my not-so-good singing voice. Years after its successful first run at the PETA Theater in 2013, Sa Wakas, A Pinoy Rock Musical, managed to stage another successful run last January 2017.
Held at the Power Mac Center Spotlight in Makati, the weekends of the first two months of 2017  have been exciting not just for theater enthusiasts but also for OPM lovers as they got to witness again a musical that deals with the harsh reality that even the perfect relationship might fall apart.
Written and directed by Andrei Nikolai Pamintuan, Sa Wakas features the songs of the iconic Pinoy rock band Sugarfree, which has Ebe Dancel as the lead vocalist. Considering that it is Sugarfree's songs that they are using, it is safe to assume that the play would revolve around a love story.
It's all about Topper – played by Pepe Herrera – a man who desires to make a decent living out of his passion, which is photography; Lexi – played by Caisa Borromeo – a medicine graduate who aims to make it big in the field of her chosen endeavor; and Gabbi – played by Maronne Cruz, writer in a magazine. It is a story of love and how achieving one's dreams can either make them or break them apart.
Songs of the said band were thoroughly arranged and laced by musical director Ejay Yatco, who confessed that arranging the music for Sa Wakas was a bit of a challenge for him. In an interview he said: "What I wanted to do was to keep the 'Sugarfree sound' because for some people that's sacred, but I also wanted to put my own sound. So the challenge was merging Ebe's sound with my sound. Ebe's sound is Pinoy rock, but my sound is Broadway. So if you mix the two, what's the sound? You'll find out when you watch the show."
The recent run had some fantastic additions, too. Live violin and other instruments were used during the performances to perfectly set the mood and emotions as you watch the play. With a  relatively small venue as the Power Mac Center Spotlight, the use of live musical instruments somehow reminded me of the grandiose musical shows that were being staged at the Cultural Center of the Philippines and yes, it certainly added drama and feels as you witnessed the deteriorating love story of Topper and Lexi.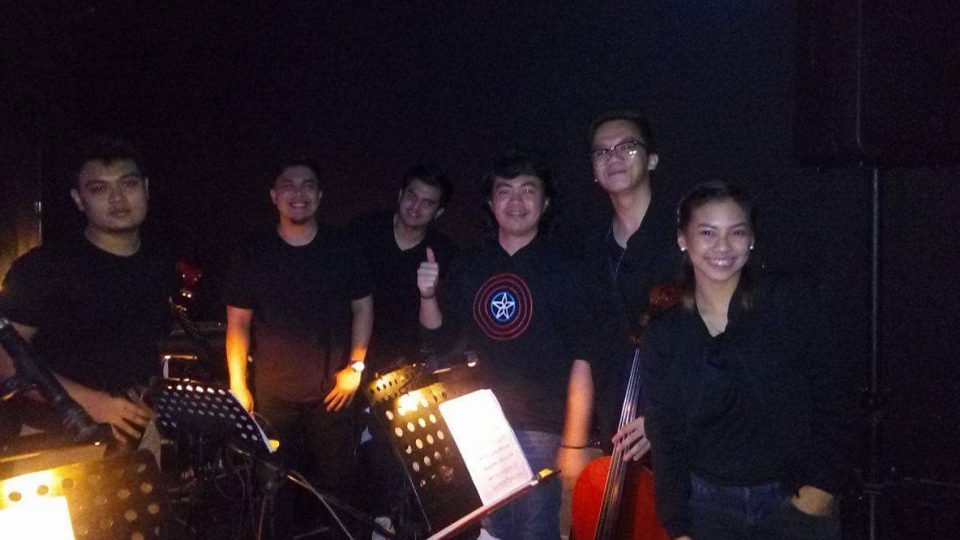 Aside from being entertaining, the musical also inculcated values and useful life lessons. The songs were smartly chosen as the story progressed, making the audience realize that, sometimes, we really rely on songs or music when our actual thoughts and words fail us. Bringing Filipino music to another level, realizing that the talent of our musicians is endless. This musical made you feel great about being a Filipino too, knowing that it has an all-Filipino production team, from staff and crew up to the actors. What a nice way to open the year for the local theater industry.
(Text and photos by Aronica Azores, edited by Jay Paul Carlos, additional research by Vince Alvin Villarin)