(Eagle News) – President Rodrigo Duterte visited on Sunday, Aug. 30 the blast site of the twin explosions in Jolo, Sulu that killed seven soldiers, one policeman and six civilians and wounded 75 others, offering flowers and condolences to the kin of those who died.
The President also addressed the soldiers in Jolo in his "talk to troops" at the headquarters of the Joint Task Force Sulu, honoring those who died as well as the soldiers and policemen who were injured in the Aug. 24 deadly blasts caused by terrorists believed to be connected to the Abu Sayyaf group.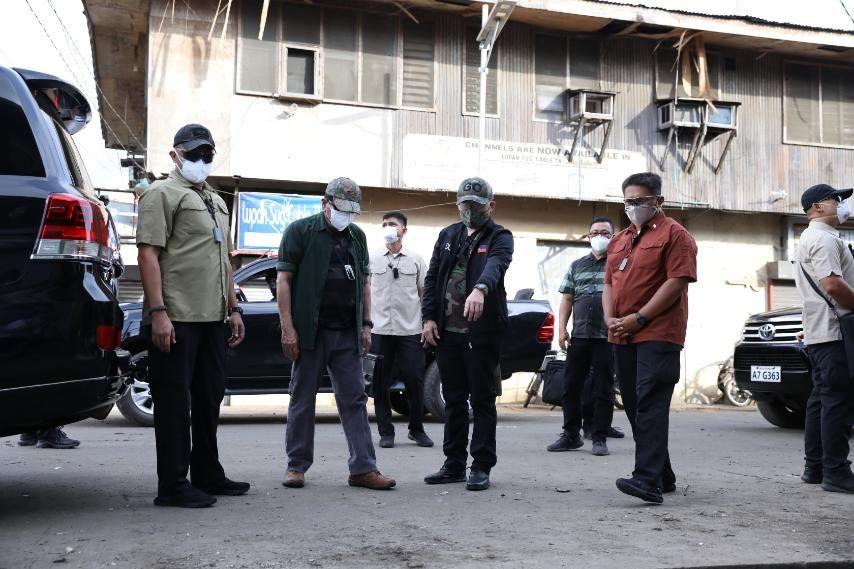 In photos sent by Senator Christopher "Bong" Go and in Malacanang photos, the President is seen at the blast site in Jolo, offering flowers. Go also sent pictures of the President talking to troops in Jolo.
Malacanang had earlier condemned the twin bombings as dastardly acts, vowing to find those responsible for the attacks and bring justice to the victims.
At least 48 civilians, 21 soldiers and six policemen were wounded in the twin blasts that occurred at mid-day on Aug. 24 in a busy street in Walled City in Jolo, which was timed when soldiers and policemen were in the area reportedly for COVID-19 humanitarian efforts.

(Eagle News Service)