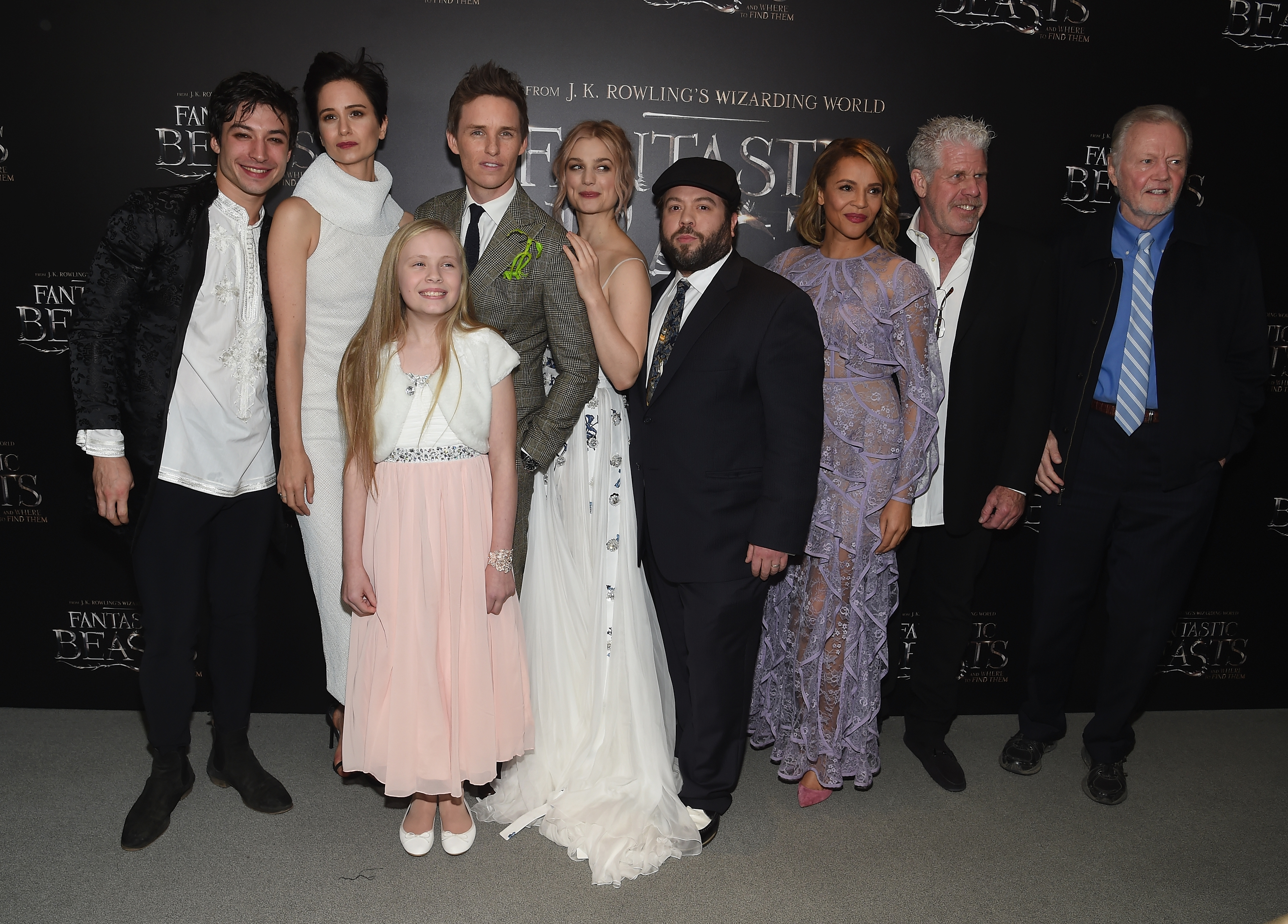 LOS ANGELES, United States (AFP) — Harry Potter spin-off "Fantastic Beasts and Where to Find Them" debuted atop the North American box office, industry data showed Monday, taking a satisfactory but far from spellbinding $74.4 million.
Based on a 2001 book by "Potter" novelist J.K. Rowling, the Warner Bros. film — starring Eddie Redmayne as a wizard in 1920s New York — had to rely on fans of the original franchise to bump up its numbers.
Just a fifth of the opening weekend audience was under 18, while more than half were aged over 35, according to industry monitor Box Office Mojo.
Analyst Brad Brevit concluded in a blog on the website that "previous 'Harry Potter' fans showed up, but the new generation wasn't quite as inspired" by the $180 million spinoff.
It was the lowest opening for any film in Rowling's "Wizarding World" series although industry watchers expect it to go on to make an acceptable $280 million.
It took first place away from Marvel's "Doctor Strange", which dropped to second in its third week in theaters as it posted another $17.8 million, for a total of $181.6 million.
The movie, which stars Benedict Cumberbatch as neurosurgeon Stephen Strange — whose life changes forever after a horrific car accident — is the 14th film in Disney's "Marvel Cinematic Universe."
DreamWorks Animation's "Trolls" dropped from second to third as it earned $17.4 million in revenue, box office tracker Exhibitor Relations said.
Based on the classic plastic dolls known for their multi-colored hair, "Trolls," featuring the voices of Justin Timberlake and Anna Kendrick, has reaped a total of $116.2 million in three weeks.
Two movies in their second week — the acclaimed alien invasion movie "Arrival," starring Amy Adams and Jeremy Renner, and the festive dramedy "Almost Christmas" — dropped to fourth and fifth respectively, with $12.1 million and $7.3 million.
Rounding out the top 10 films were:
"Hacksaw Ridge" ($6.8 million)
"Edge of Seventeen" ($4.8 million)
"Bleed for This" ($2.4 million)
"The Accountant" ($2.1 million)
"Shut In" ($1.6 million)
© 1994-2016 Agence France-Presse