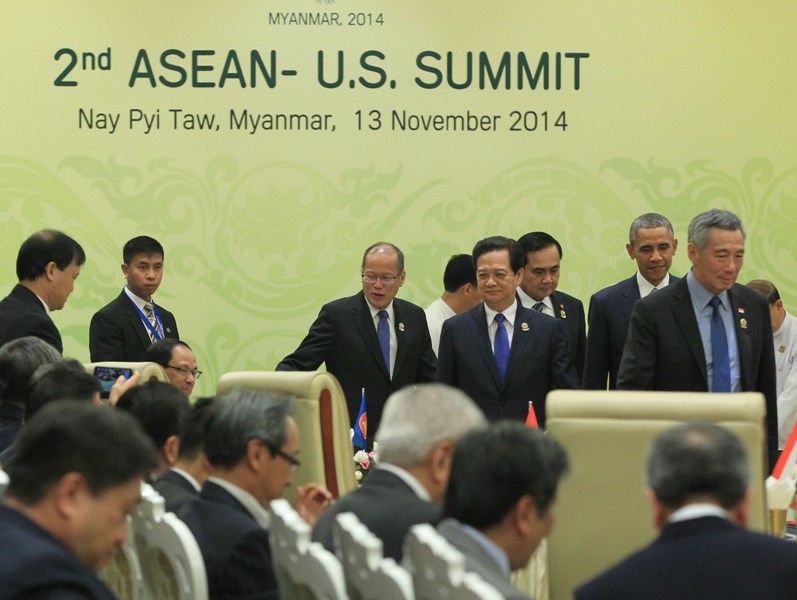 The Philippines will host the ASEAN Public-Private Partnership (PPP) Networking Forum in Manila in December 2014.

President Benigno Aquino III made the announcement to fellow ASEAN leaders and top business officials during the ASEAN Business Advisory Council (ABAC) dialogue, which was part of the recently-concluded 25th ASEAN Summit in Nay Pyi Taw, Myanmar.

"The forum will take stock of the outcomes of recent PPP initiatives in ASEAN and will serve as an avenue for exploring the future direction of PPP efforts in the ASEAN region," President Aquino said during his intervention at the ABAC dialogue.

"In this way, with both the public and private sectors working together, we will sooner realize our vision of an inclusive, interconnected, and progressive region, one that serves as a wellspring of opportunity for all our peoples," he added.

He said he believes that PPPs are key to operationalizing the Master Plan on ASEAN Connectivity, which aims to address impediments to the free movement of goods and services from small and medium enterprises (SMEs), and from all other businesses and industries.

In his intervention, the Chief Executive also underscored the need to support measures to mainstream SMEs in the regional trade integration.

He cited a report from the Asian Development Bank that 96 percent of all businesses in the region are from SMEs, and that "these contribute up to 53 percent of the region's gross domestic product (GDP)".

In the Philippines alone, he said, SMEs make up 99.6% of the country's commercial enterprise.

"These figures illuminate a clear path towards our goals. Indeed, the key to the success of our economic integration is a vibrant and competitive SME sector that is able to make the most of regional integration," he said.

He shared that the Philippines has continued to support measures to mainstream SMEs in regional trade integration through more responsive trade facilitation programs.

He said supporting SMEs complement the government's existing initiatives to make it easier to do business in the Philippines.

Among the measures being taken by the government include establishing hubs that will facilitate SMEs' access to services, and putting up the SME Roving Academy, a learning program that helps SMEs become more competitive in domestic and international markets.

"Through these measures, many of our countrymen are empowered to live dignified and productive lives," he said.