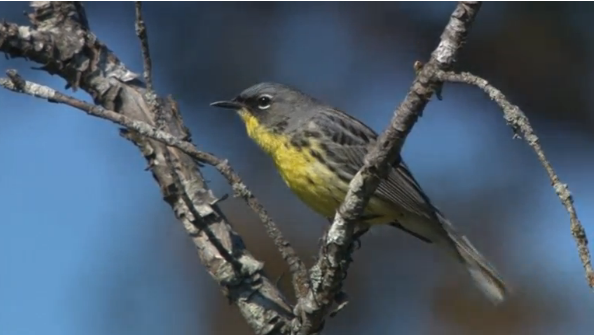 Reuters — More than a third of all North American bird species are at risk of becoming extinct unless significant action is taken, scientists who are part of a tri-nation initiative said in a report released last week, adding that ocean and tropical birds were in particular danger.
The study, compiled by the North American Bird Conservation Initiative and the first of its kind to look at the vulnerability of bird populations in Canada, the United States and Mexico, said 37 percent of all 1,154 species on the continent needed urgent conservation action.
The governments of Canada, the United States and Mexico created the North American Bird Conservation Initiative in 1999.
More than half the species for oceans and tropical forests are on a special watch list because of small and declining populations, limited ranges and severe threats to their habitats.
The most worrying threats to habitat are global warming and pollution, according to Dr. Eduardo Inigo-Elias of the Cornell Lab of Ornithology. Inigo-Elias was one of the scientists involved with the report.
"Sea birds are indicators of these effects on the climate," Inigo-Elias said. Because birds serve as a window for scientists into the environment, their vulnerability is a clear sign of a volatile ecosystem. Declining bird populations can have immediate and still unknown outcomes.
"It is like losing an asset when you have it in the bank. It's losing an opportunity to have a natural resource, that we don't know what is the value today and losing one of them means losing an opportunity…for future generations to come," Inigo-Elias said.
"The outlook for oceanic birds … is the bleakest of any North American bird group," said the report, which blamed invasive predators such as rats and cats on nesting islands as well as overfishing, pollution and climate change.
Global warming's impact on ecosystems isn't just limited to birds, Inigo-Elias said. The warm water cycle brought by 2015's El Niño had a noticeable effect on bird populations.
"Many of the ocean birds like albatross and all these species of birds stopped breeding, stopped basically laying eggs, stopped bringing food to the chicks because of the warm waters in the oceans were not productive."
The birds' change in behavior altered the ecosystem and could be seen to have an effect on the seafood industry.
"We witnessed this with fishermen, who last year had a terrible season in the Pacific Ocean fishing for lobster, for abalone and many other resources that they are depending for subsistence or for commercial trade. So everybody's affected, sea birds and humans."
Ways to address the problem include removing predators, expanding protected marine areas and reducing the amount of plastic products that end up in the ocean and can trap or choke birds, the report said.
Another, albeit indirect way, people can help with conservation efforts is to buy meat and fish that are produced in eco-sensitive environments.
In supporting those industries that don't alter the environment, consumers can support the bird and animal populations in those areas, said inigo-Elias."
Many species in coastal, grassland and arid habitats are declining steeply, in particular long-distance migratory shore birds. The main causes are sea level rise, coastal development, human activity and oil spills, the report said.