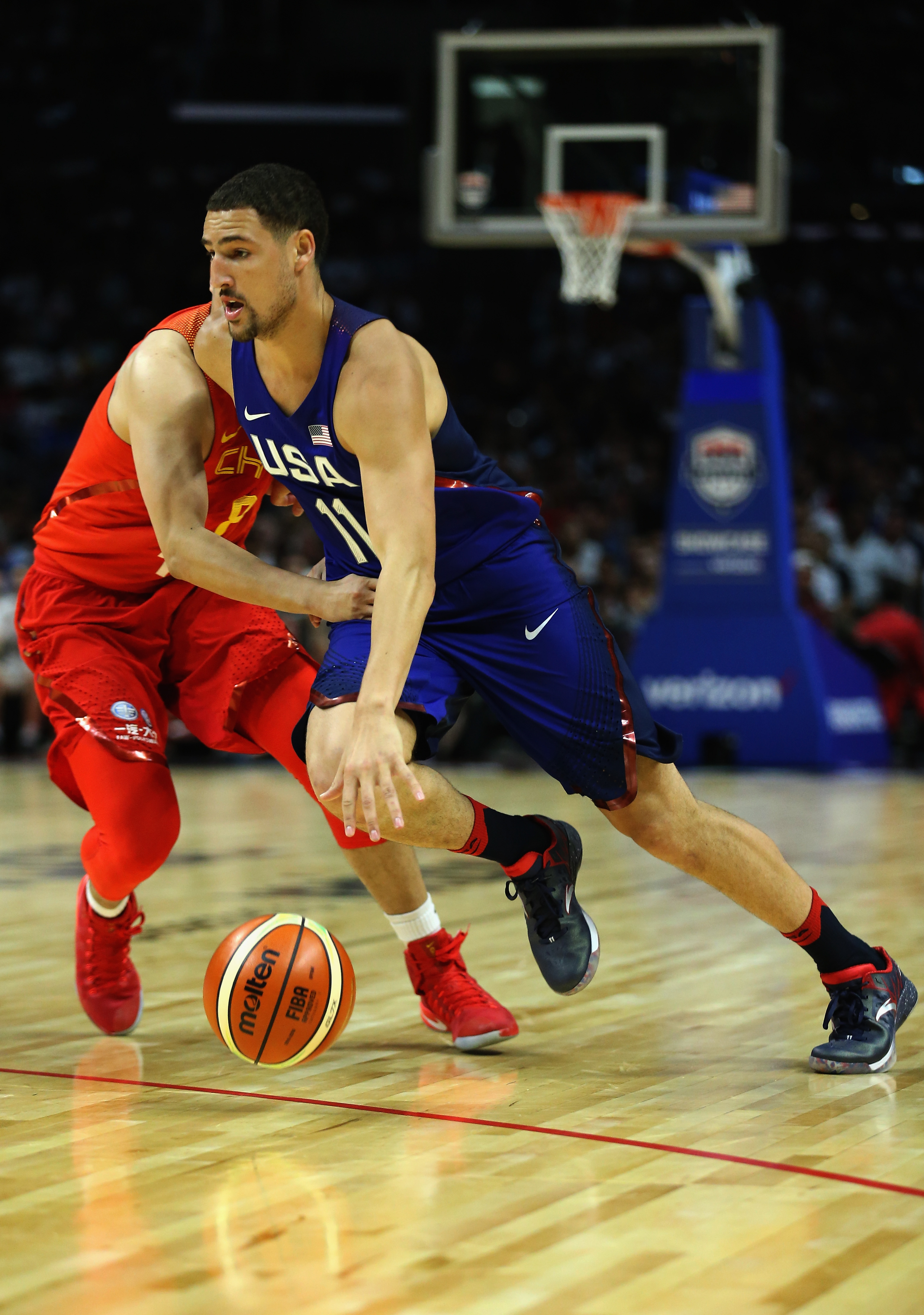 LOS ANGELES, United States (AFP) — The USA, warming up for a run at their third straight Olympic men's basketball gold, romped to a 106-57 friendly victory over China on Sunday.
The game at Staples Center, home of the NBA's Los Angeles Lakers and Los Angeles Clippers, was a preview of the teams' scheduled August 6 clash in Rio de Janeiro, in the first-round opener for each.
Kevin Durant, the erstwhile Oklahoma City Thunder star who rocked the NBA with his recent decision to depart for rivals Golden State via free agency, came off the bench to lead the USA with 19 points.
Warriors sharp-shooter Klay Thompson contributed 17.
"We should have won, but the way we won was excellent," said US coach Mike Krzyzewski. "We're really growing together as a group."
Yi Jianlian, now plying his trade in the Chinese Basketball Association after playing for four teams in five NBA seasons, led China with 18 points and seven rebounds.
Yi earned most valuable player honors in the Asia Championship last October, leading China to a victory over the Philippines in the final that secured their Olympic berth.
Guo Ailun, another key piece of that unbeaten Asia Championship team, scored five points and pulled down five rebounds.
Zhou Qi, the towering 2.17m (7ft 1in) 20-year-old drafted in June by the Houston Rockets, was limited to two points in just under 19 minutes off the bench.
"They all impressed me because I like when people play hard and they play together," Krzyzewski said. "They didn't have a guy out there who didn't play hard and together."
But Sunday's result showed how much work China have left to do — and how heavily favored the United States must be to capture another Olympic crown.
The United States seized control from the opening tip and led 55-29 at halftime.
China connected on just 30.9 percent of their shots, and 26 Chinese turnovers led to 36 US points.
DeMar DeRozan scored 13 points for the US and DeMarcus Cousins added 12 points and seven rebounds.
The Clippers' DeAndre Jordan chipped in a dozen points and blocked three shots — including a block on China's first possession.
The game was the second of five exhibitions scheduled over 11 days prior to Team USA's departure for Rio.
They cruised past Argentina 111-74 on Friday.
A bit too much
"We got better today," said Krzyzewski, who is fashioning a team after some of the NBA's biggest stars — including LeBron James and Stephen Curry — opted out of the Games.
"Our defense was there pretty much the whole game. We shared the ball even better.
"They're two different teams," he said of Argentina and China. "Argentina has four guys who have played, if you add their international experience, they've probably played I bet 800-1000 games for their country.
"Here, the Chinese team is a younger team. Yi is an outstanding player, but the other guys — I was impressed with China's ball pressure and denial on defense. They played really hard and I thought defensively well. Our offense and our athleticism, that's a little bit too much for them."
The United States will take on China again on Tuesday in Oakland, California, before playing Venezuela in Chicago and Nigeria in Houston.
Venezuela is also in the first-round group with the USA, China, Australia, France and Serbia.
© 1994-2016 Agence France-Presse