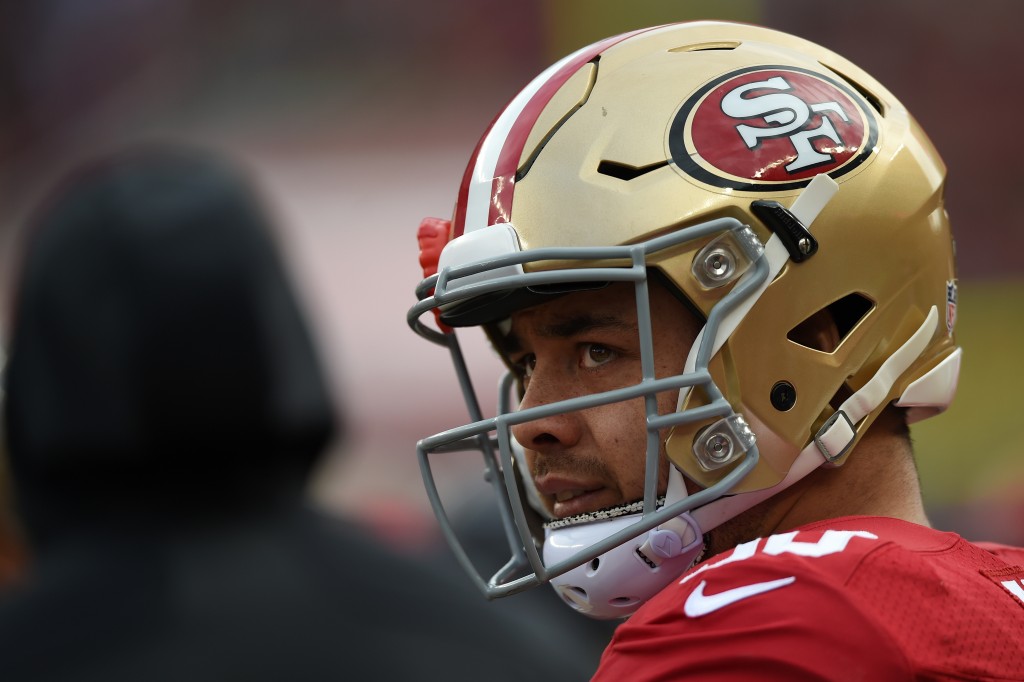 SYDNEY , Australia (AFP) — Former Australian rugby league star Jarryd Hayne's hopes of chasing an Olympic dream after ditching a career in American football may be scuttled by anti-doping protocols, it emerged Monday.
Hayne announced Sunday he was abandoning playing NFL with the San Francisco 49ers to pursue a spot on Fiji's rugby sevens squad for this year's Rio Games.
But the switch may have struck an obstacle with former head of the Australian Sports Anti-Doping Authority Richard Ings saying he may not be eligible.
Ings tweeted that the NFL was not a World Anti-Doping Agency compliant sport, meaning Hayne would not qualify under the drug testing regulations.
"Slight problem mate. World Rugby require you to be in their registered testing pool 6 months to be eligible to play," he said.
"If Jarryd Hayne had been playing in WADA compliant sport he would have grounds to reduce the 6 months. But NFL is PED (performance-enhancing drugs) badlands. No chance.
"The 6 month return to competition rule is standard across most sports for athletes returning to international competition. And necessary," he added.
Hayne generated intense interest last year after forcing his way onto the San Francisco 49ers roster after walking away from a lucrative rugby league career in his native Australia.
But the 28-year-old enjoyed only flashes of success during a difficult first season where his appearances were limited.
In a statement released through the 49ers on Sunday, Hayne revealed he had been approached by Fiji sevens officials with a view to playing in this summer's Olympics, where rugby is returning to the Games after a 92-year absence.
Opportunity of a lifetime
"I am retiring from the NFL because the Fiji Rugby Sevens team reached out to me about the opportunity to join the team for the upcoming Olympics, and I simply could not pass that chance up," said Hayne, whose father is Fijian.
"The Olympics has been something I have admired since I was a little boy, and it is an opportunity I feel very similar to me joining the NFL."
Hayne said earlier he was proud of the fact that he had been able to transition from rugby league to the National Football League, where he was used as a running back and special teams kick returner.
"The past 12 months with the San Francisco 49ers have been absolutely incredible. I could not have predicted how far I have come as an NFL player," Hayne said.
"To not only be able to play in a game but also say that I started a game in the NFL is something that I will remember for a lifetime," the former Parramatta Eels star said.
The 49ers said Hayne was leaving with their blessing.
"Jarryd is a tremendous example of what can happen when you commit to a goal and do everything in your power to make it a reality," 49ers general manager Trent Baalke said in a statement.
"He earned the right to wear a 49ers uniform and compete alongside the best in the game.
"We fully support Jarryd's decision to pursue another dream — representing the Fiji Rugby Sevens team in this summer's Olympic Games."
rcw-rsm/mp/dh
© 1994-2016 Agence France-Presse