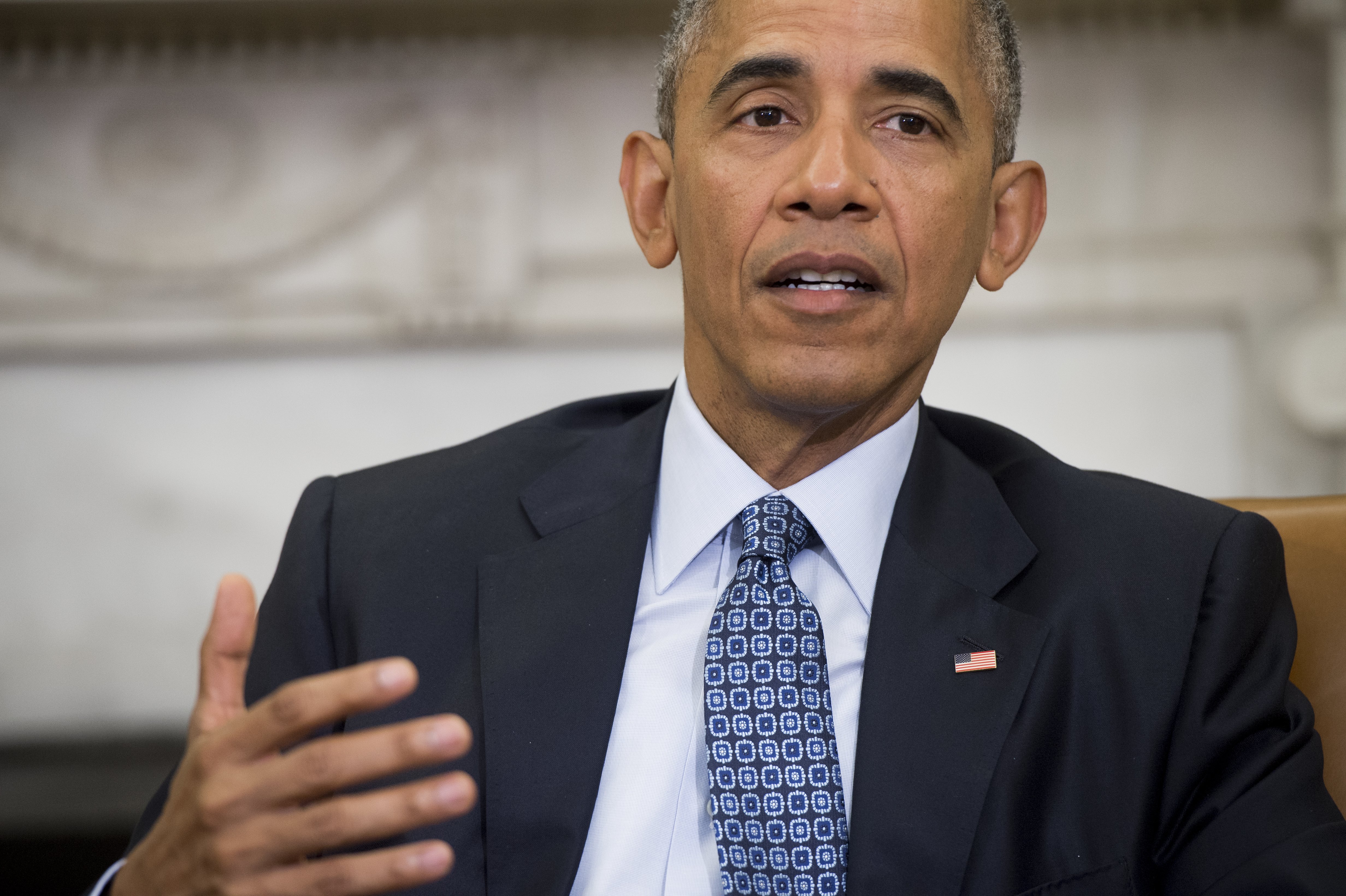 by Michael Mathes
CHARLOTTE, United States (AFP) — President Barack Obama hits the campaign trail with Hillary Clinton on Tuesday for the first time in the 2016 White House race, seeking to give her a boost in her showdown with Donald Trump.
The Democratic duo travel to Charlotte, North Carolina for a rally, the first in a series of high-profile events that Clinton hopes will energize voters, particularly minorities who remain enamored with the president, in crucial battleground states where the November election will be decided.
Clinton — who will be traveling together with Obama on Air Force One Tuesday — no doubt will be seeking to reset her campaign after a series of hiccups and revelations linked to the case about her ill-advised use of a private email account and server while secretary of state.
She was interviewed for 3.5 hours Saturday by the FBI which is conducting an investigation into her email use.
It is a sign the probe is nearing its conclusion. But with just three weeks until the Democratic convention that will formally elect Clinton as the party nominee, Republicans have seized on the case to highlight Clinton's lack of trustworthiness among voters.
And Republicans including Trump have savaged Clinton after it became known that former president Bill Clinton recently met on an airport tarmac with Attorney General Loretta Lynch, whose department is overseeing the email investigation.
In an interview aired Sunday, Clinton acknowledged it was unwise for her husband to meet with America's top law enforcement officer, with the encounter coming in the midst of the FBI investigation that has dogged her campaign to become the first female president of the United States.
"Hindsight is 20/20," Clinton told NBC's "Meet the Press" program.
'Guilty as hell'
But Trump jumped on the issue, savaging Clinton for her poor judgment and being part of an elite, "rigged" Washington system.
"Crooked Hillary Clinton is 'guilty as hell' but the system is totally rigged and corrupt!" Trump fumed on Twitter Monday.
"Where are the 33,000 missing e-mails?" he added, referring to his rival's claim that she deleted all of her personal emails unrelated to her job as top diplomat.
After her FBI interview, Clinton refused to speculate on the timeline or possible conclusions of the FBI investigation, and would not comment on reports saying she would not be charged.
"I was eager to do it and I was pleased to have the opportunity to assist the department in bringing its review to a conclusion," Clinton said of her FBI interview.
Trump has led a relentless campaign to portray Clinton as a Washington insider to whom normal rules do not apply.
And in the aftermath of a deadly truck bomb that killed more than 200 people in Iraq's capital Baghdad on Monday, Trump accused Clinton of being weak on fighting terrorism.
"Crooked Hillary will NEVER be able to handle the complexities and danger of ISIS – it will just go on forever," he tweeted, using an acronym for the Islamic State extremist group.
"We need change!"
Clinton brushed off the steady stream of criticism.
"When you've been in the eye of the tornado for as long as I have, I know there's a lot of incoming fire, I accept that," Clinton said.
But she is eager to move on, and an appearance with Obama, and a joint campaign stop with Vice President Joe Biden on Friday in Pennsylvania, will be aimed at refocusing the campaign on economic, social and foreign policy issues.
"Looking forward to hitting the campaign trail together, @POTUS," she tweeted to the president.
Obama — America's first black president — remains popular with minorities, and Clinton will appreciate his ability to rally African-American voters in particular to the polls in November in the swing state.
Trump will also take his campaign to North Carolina, scheduling a rally in Raleigh for Tuesday.
Obama won North Carolina by less than half a percentage point against Republican John McCain in 2008. Four years later, Obama lost it to Mitt Romney by two points.
Nearly all major recent polls put Clinton ahead of Trump nationally.
But the latest NBC News/Wall Street Journal poll shows the presumptive Republican nominee with a 41 percent to 25 percent lead over Clinton on honesty and trustworthiness.
© 1994-2016 Agence France-Presse