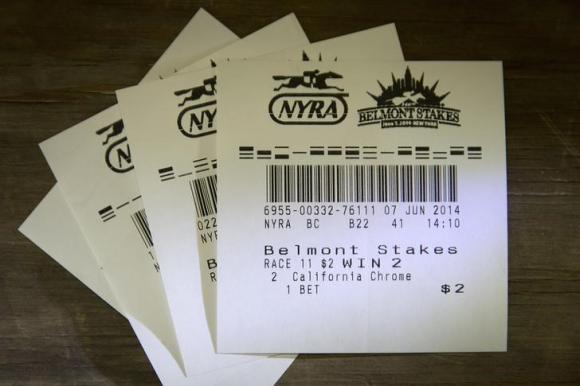 (Reuters) – The National Football League and other sports leagues filed a lawsuit on Monday in an attempt to block New Jersey from offering legalized wagering on sporting events.
In calling for the injunction, the NFL, NBA, Major League Baseball and the NCAA are seeking to block enforcement of a law that New Jersey Governor Chris Christie signed on Friday, which partially repeals a ban on sports wagering in the state.
They claimed that the law violates the Professional and Amateur Sports Protection Act, a 1992 federal ban on state-sponsored sports betting.
"If the 2014 Sports Wagering Law is not declared unlawful… the proliferation of state-sponsored and approved sports gambling in Atlantic City casinos and at New Jersey racetracks will cause immediate and irreparable harm" to the sports leagues," the lawsuit said.
The new law allows sports betting at state-licensed casinos and racetracks. Monmouth Park, a thoroughbred race track in Oceanport, is planning to offer sports betting on Sunday.
"In order to get an injunction, the leagues have to show that they will be irreparably damaged if Monmouth race track starts taking bets on sports sporting events on Sunday," New Jersey State Sen. Raymond Lesniak told Reuters in a telephone interview.
"How can that be determined when Las Vegas is taking bets already, every single day? The NFL has three games at Wembley Stadium (in London) every year where people are betting right across the street from the stadium."
Voters approved the idea of legal sports betting in 2011 and the following year Christie signed a bill allowing the wagering.
But the sports leagues sued, saying it violated a federal ban on the activity in all U.S. states except four.
The federal court sided with the leagues, so the state appealed. But the U.S. Supreme Court refused to hear the case, leaving the lower court ban in place.
Lesniak believes it is up to the state to determine whether sports gambling can occur and said the wagering will jump-start New Jersey's sagging gaming revenues.
"I'm looking forward to placing the first legal bet in the state of New Jersey on a sporting event next Sunday," Lesniak said.
In a statement Friday after signing the legislation Christie said: "I am a strong proponent of legalized sports wagering in New Jersey. But given earlier decisions by federal courts, it was critical that we follow a correct and appropriate path to curtail new court challenges and expensive litigation.
"I believe we have found that path in this bipartisan legislative effort," he added.