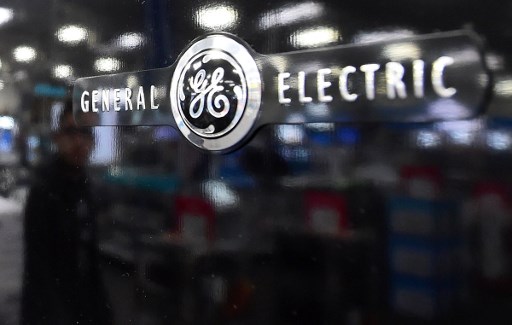 NEW YORK, United States (AFP) – General Electric's newly-installed chief executive vowed Friday to do whatever it takes to turn around the industrial giant after weak quarterly results initially sent shares plunging.
"It's clear we need to make some major changes," John Flannery said. "Our results are unacceptable to say the least."
Flannery, who replaced Jeff Immelt over the summer, faced tough questions from analysts after GE reported lower third-quarter earnings and cut its full-year forecast due to continued weakness in the power and oil and gas businesses.
Flannery has vowed a comprehensive plan at a November 13 investor day for rousing growth at the 125-year-old company. He described 2018 as a "reset year."
The market's reaction Friday suggested investors were open to Flannery.
After falling by more than seven percent in pre-market trading after the report's release, GE finished up 1.1 percent at $23.83.
Slump in oil, power
Net profit for the quarter ending September 30 was $1.8 billion, down 9.7 percent from the year-ago period.
Revenues were $33.5 billion, up 14.4 percent, reflecting the effects of the Baker Hughes oil services acquisition.
The company slashed its full-year operating profit forecast to $1.05 to $1.10 per share from $1.60 to $1.70 in a July forecast.
Revenues and profits tumbled in the power division, where the market for gas turbines remained weak and the company wrote down $1.2 billion of assets.
Chief financial officer Jeff Bornstein, who will step down at the end of the month, said GE had misread the power market, over investing in capacity that didn't sell and not moving quickly enough to cut costs.
"We have a tough 2018 in front of us but feel optimistic about the business beyond that," Bornstein said of power.
Oil and gas was another burden, as GE booked $267 million in one-time restructuring expenses amid sluggish investment from exploration and production companies.
Better-performing divisions included aviation, healthcare and renewable energy.
"Operationally, this result was much worse than we expected," said a note from Goldman Sachs.
Belt-tightening ahead
Under Immelt, GE sought to reposition the company as more of a pure-play industrial conglomerate, selling off the NBC media division and radically cutting back GE Finance.
But critics say GE is now currently too exposed to cyclical industries and that there is little prospect for near-term growth in many of its most important businesses.
Analysts at JPMorgan Chase have been among the harshest, alluding to deep-seated structural problems.
"Anyone who thinks this story is about high level platitudes and a simple slide deck with pictures and inaccurate numbers simply is not doing any work," JPMorgan said.
The company has come under fire for profligate spending under Immelt. The Wall Street Journal reported Thursday that Immelt regularly took two corporate jets for travel in case one broke down.
GE said last month that it plans to sell its corporate jet fleet.
The company plans to pare back its global research efforts and may shut down research centers in Shanghai, Munich and Rio de Janeiro, The Wall Street Journal said.
Other cost-cutting is expected to figure heavily at the November presentation, but analysts are also expected to press Flannery on divesting assets, a move taken by other conglomerates. GE said Friday would divest $20 billion in assets in the next two years.
Flannery has already announced a number of executive appointments and said he will pursue "sweeping" change in the period ahead.
GE added Ed Garden from activist hedge fund Trian to its board. Flannery said further board changes could be in store, noting it is big at 18 people.
"I'd put it in the bucket of all things being examined right now," he said.
Flannery has signaled a strong commitment to maintaining GE's dividend, a priority for investors.