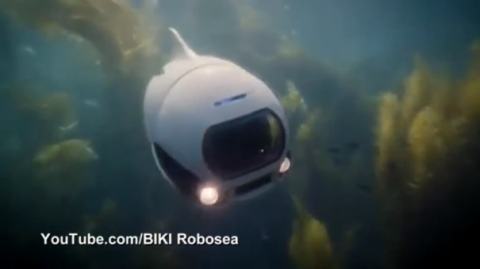 Reuters — A technology company has created a fish-shaped underwater drone fitted with a camera, for exploring and filming underwater worlds.
The drone, called BIKI, films in 4K resolution, avoids obstacles, has automated balance and Global Positioning System, which means it can find its way back to its user, company RoboSea said on the project's crowdfunding page.
Its page aimed to raise $20,000 but on Wednesday (May 31) had already reached more than $115,988.
The project was founded in 2015, developing different models. Its current model features a wide angle lens and can reach depths of up to 196 feet (60 metres).