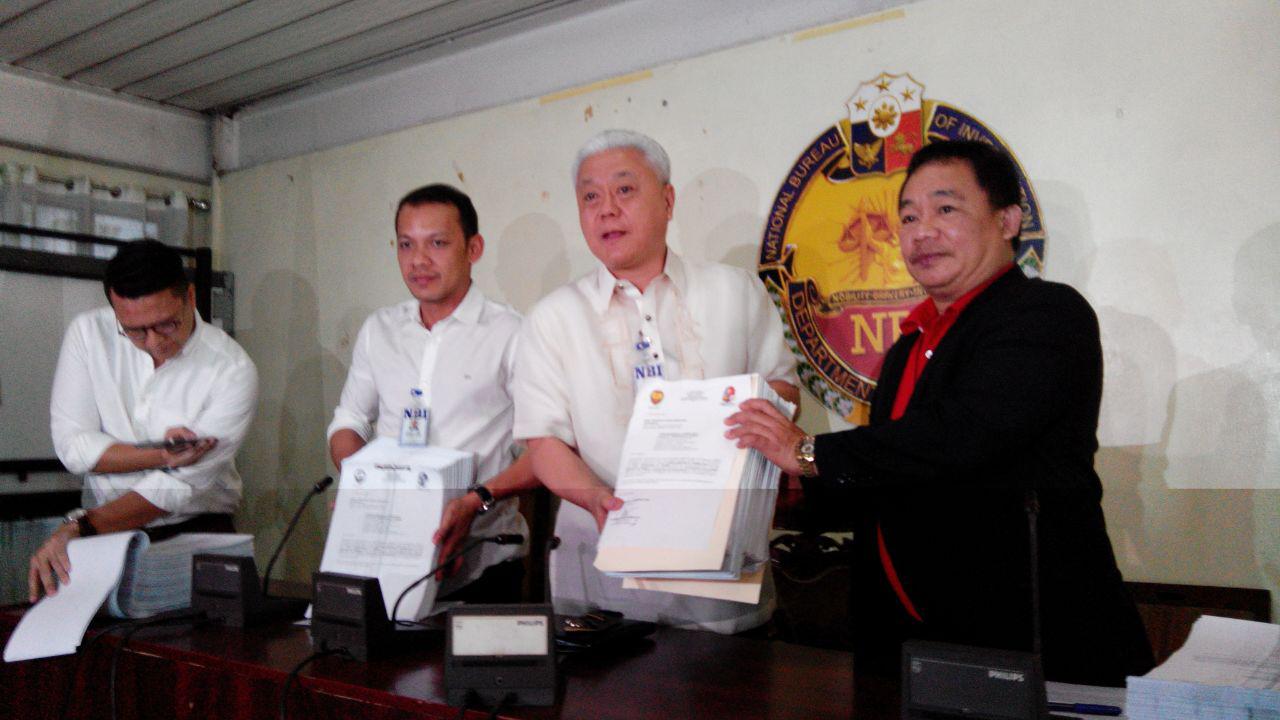 By Moira Encina
Eagle News Service
The National Bureau of Investigation said on Wednesday that it had filed charges  against former Philippine National Police deputy director general Marcelo Garbo and his wife.
In a statement, NBI Director Dante Gierran said the former PNP official and his spouse Rosalinda are facing charges for violation of section 7 of the Anti-Graft and Corrupt Practices Act for "amassing assets way beyond their legitimate income.." before the Ombudsman.
He said the two also face charges for violation of RA 1739 "pertaining to the properties presumed to have been unlawfully acquired for being manifestly out of proportion to (their) lawful income..," and charges for his alleged non-declaration of such assets that include "various vehicles and shares of stock" in his Statement of Assets, Liabilities and Net Worth.."
Gierran said the former PNP official also faces charges for falsification of public documents "as defined and penalized under Article 171 of the Revised Penal Code for making untruthful statements in a narration of facts in his SALN for the properties he failed to disclose in his SALN as established by the investigation."
He said Garbo was also being taken to task for his alleged violation of Section 8  in relation to Section 11 of the Code of Conduct and Ethical Standards for Public Officials and Employees, or RA 6713.
"The NBI likewise recommended that a corresponding request through the Mutual Legal Assistance Treaty be made with the US government to determine if indeed (Rosalinda) or any member of the family owns a real property in the US and for eventual forfeiture in favor of the Philippine government in accordance with the law," Gierran said.
Garbo was among nine high-ranking PNP officials linked by President Rodrigo Duterte to illegal drugs.
With reports from Erwin Temperante, Mar Gabriel