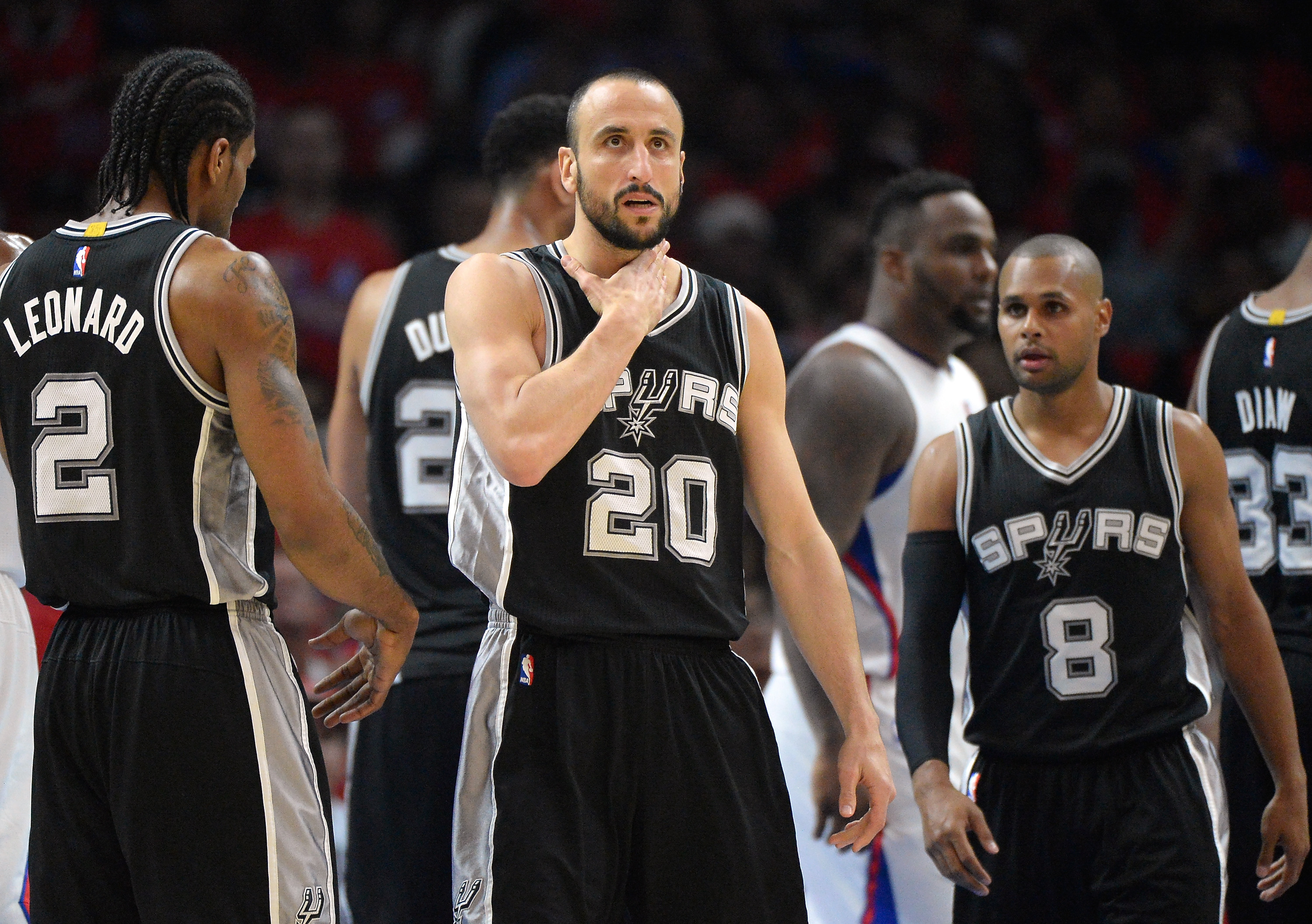 NEW YORK, United States (AFP) — Argentina guard Manu Ginobili said Sunday he will return to the NBA for a 15th campaign next season after considering retirement.
Ginobili is expected to play for Argentina next month in the Rio de Janeiro Olympics and to return to the San Antonio Spurs, the club for which he has played his entire NBA career.
But Ginobili, who turns 39 on July 28, did not say what club he would play for in announcing his return in a posting on his website.
He declined a $2.9 million player option for next season and is a free agent.
"The most important news to tell you is I am determined to continue playing in the NBA," Ginobili wrote. "Did not have many doubts, but as I recently wanted to let a little time and see (how) the season went from a little further.
"The reality is that this year I feel safer and I have it even clearer than the previous year."
Ginobili suffered a testicular injury after being kneed in the groin last February and missed 12 games, but averaged 9.6 points a game in 58 appearances for the Spurs.
"I had a great time during the season and except for the 'small' February incident was healthy at all times," Ginobili said.
"I definitely want to continue enjoying basketball a little more."
Ginobili, who helped Argentina win Olympic gold at the 2004 Athens Olympics, played on NBA championship clubs with the Spurs in 2003, 2005, 2007 and 2014.
The South American star played alongside France's Tony Parker and Tim Duncan for 575 regular-season triumphs and 126 playoff victories — both NBA records for any trio of players on the same team.
Duncan has not said if he will return for what would be a 20th NBA campaign.
© 1994-2016 Agence France-Presse