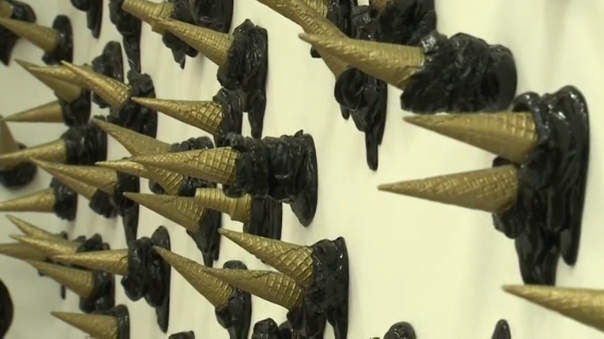 LOS ANGELES, United States (Reuters) — A mouth-watering exhibit in Los Angeles celebrates all things ice cream. Called the 'Museum of Ice Cream,' the collection features interactive installations where visitors are encouraged to taste, sniff, and play.
In the 'Banana Split Room,' 10,000 hanging banana replicas create a colorful jungle, while banana-scented scratch-and-sniff paper lines the walls.
Other exhibits feature enormous popsicles, giant gummy bears, and even a pool filled with 100 million custom made sprinkles.
On the tasting side, visitors can sample select flavors from local California creameries or discover unique treats, like cones of cookie dough.
The exhibit is a social media fan's dream, as pictures and posts are encouraged throughout.
'Museum of Ice Cream' will stay in L.A. through early July, with ticket prices at 29 dollars. Following its stay, the museum's creators hope to take it to other U.S. cities and eventually go international in 2018.