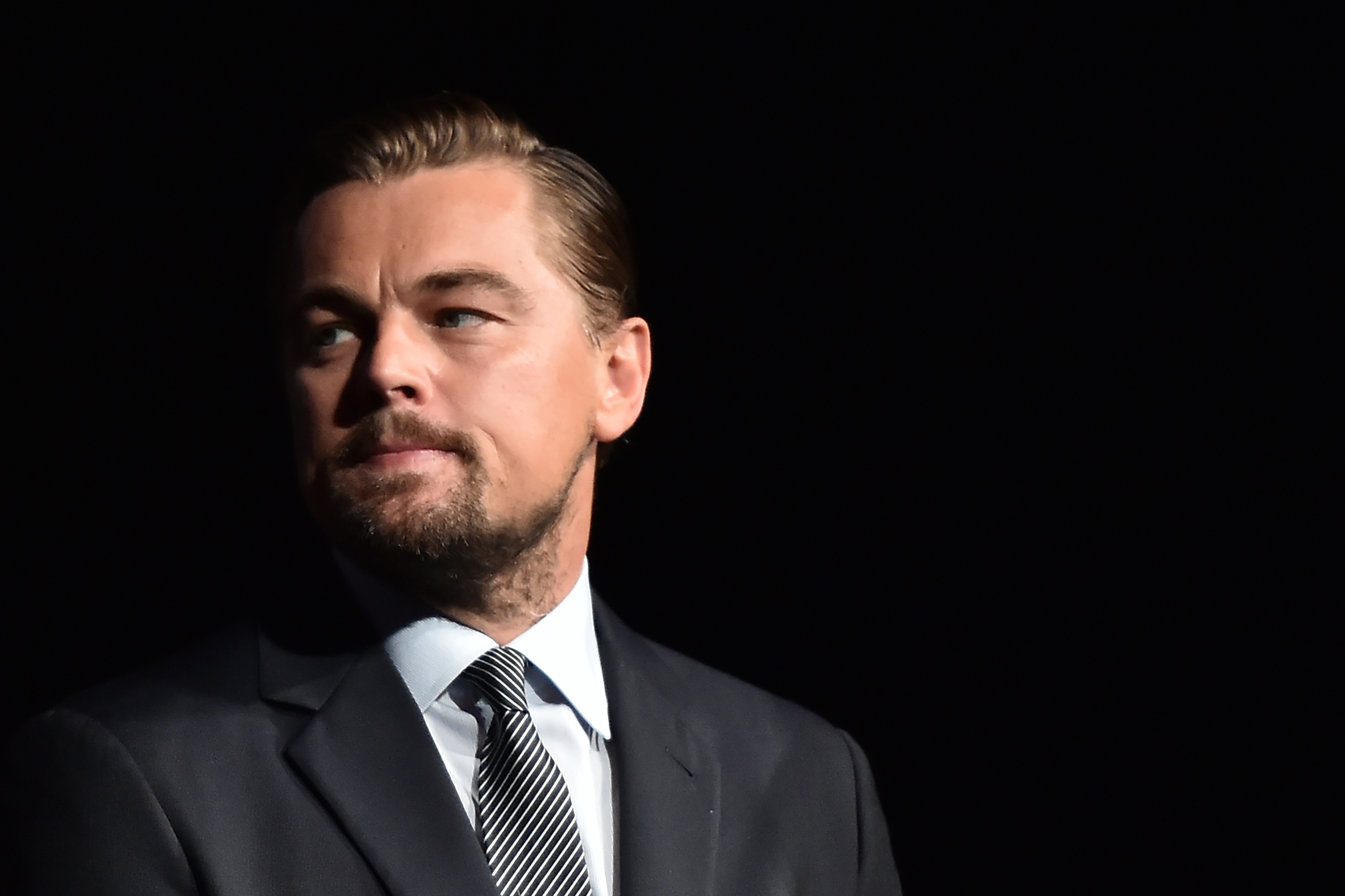 WASHINGTON, United States (AFP) — Leonardo DiCaprio is aiding the investigation into a Malaysian embezzlement scam that involved his hit film about financial market fraud, "The Wolf of Wall Street," according to his spokesperson Tuesday.
The Hollywood star contacted the US Justice Department in July just after it filed a lawsuit to seize more than $1 billion in allegedly ill-gotten assets tied to Malaysian state investment fund 1MDB, including rights to the film, DiCaprio's spokesperson said.
Allegations of a vast international scheme of embezzlement and money-laundering involving billions of dollars of 1MDB money began to emerge two years ago, rocking Malaysia's political establishment.
In a July lawsuit, the US Justice Department detailed how "Malaysian Official 1" — later identified by officials as Malaysian Prime Minister Najib Razak — family members, and close associates diverted billions from the now-stricken fund.
Najib launched the fund, 1Malaysia Development Berhad in 2009 and closely oversaw it. Both he and 1MDB deny any wrongdoing.
The money allegedly siphoned from 1MDB was used to buy hundreds of millions of dollars worth of assets around the world, and  allegedly financed the production of "The Wolf of Wall Street."
DiCaprio's 2013 film about Wall Street corruption and greed was financed by Red Granite Pictures, co-founded by Riza Aziz, stepson of the Malaysian prime minister. DiCaprio reportedly was friends with Aziz associate Jho Low, also named in the lawsuit.
The Justice Department wants to seize royalties from the film, as well as real estate in Beverly Hills, New York and London, artworks by Monet and Van Gogh, and a Bombardier jet.
A Leonardo DiCaprio Foundation spokesperson said that after hearing about the lawsuit, DiCaprio's had his representatives contact the Justice Department "to determine whether he or his foundation … ever received any gifts or charitable donations directly or indirectly related to these parties, and if so, to return those gifts or donations as soon as possible."
The move to seize the funds, which is subject to what could be lengthy legal proceedings, emerges from a 2010 Justice Department anti-kleptocracy initiative intended to confiscate the ill-gotten gains of world leaders which pass through the US banking system.
The Bruno Manser Fund, a Swiss NGO campaigning against corruption in Malaysia, said Tuesday it welcomed DiCaprio's announcement but called on the actor to fully disclose his financial ties to Low, Aziz and Red Granite Pictures.
"DiCaprio's public statement leaves key questions open," said Lukas Straumann, the executive director of the Bruno Manser Fund. "How much money did Leonardo DiCaprio and his foundation get from Politically Exposed Persons (PEPs) from Malaysia and why didn't he conduct due diligence upon receiving these funds?"
The organization also questioned whether DiCaprio would pay back the estimated $25 million he received for his role in The Wolf of Wall Street.
"While we appreciate the statement and his cooperation with the Department of Justice, there is clearly more DiCaprio could do to end this disgraceful chapter in Hollywood history," the statement said.
© 1994-2016 Agence France-Presse