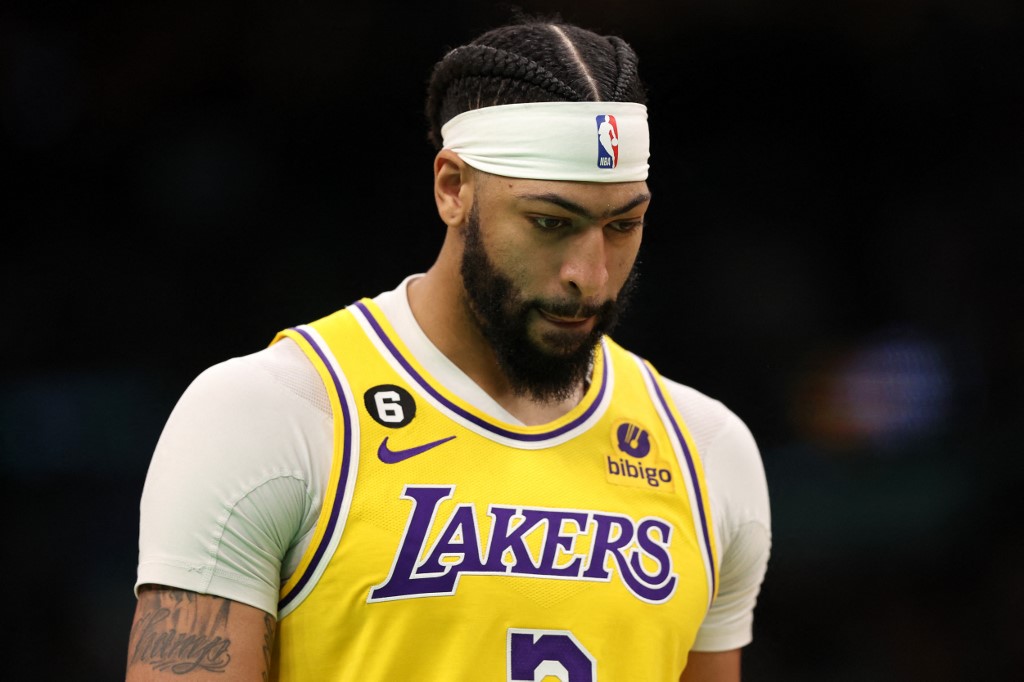 LOS ANGELES, United States (AFP) – Los Angeles Lakers stars LeBron James and Anthony Davis will sit out Monday's NBA game against the Nets in Brooklyn, the Lakers announced on Sunday.
On the first night of back-to-back games, James will be held out with a sore left ankle, the Lakers said on their injury report.
Davis, recently returned from a 20-game absence with a stress injury in his right foot, will be sidelined as the team continues to manage his return.
James scored 41 points in a contentious overtime loss to the Boston Celtics on Saturday, after which officiating crew chief Eric Lewis acknowledged that referees missed a call when James was fouled by Jayson Tatum on what could have been a game-winning shot at the end of regulation.
The non-call had James hopping up and down in frustration, and teammate Patrick Beverley ran on court with a camera seeking to show an official photographic evidence of the foul.
Beverley received a technical foul for his trouble and the Celtics converted that free throw to open overtime and pulled away for the win.
Davis said after the game the Lakers were "cheated" and suggested referees should be fined for missed calls.
"It's unacceptable, to be honest," Davis said. "The refs were bad. They were bad tonight."
James was tight-lipped after the contest, in which he continued to close in on the NBA's all-time scoring record held by Kareem Abdul-Jabbar since April 5, 1984.
James needs 117 points to pass Abdul-Jabbar's record of 38,387 points.
The four-time NBA champion is averaging 30.2 points, 8.5 rebounds and 7.1 assists per game this season.
After Sunday's game in Brooklyn the Lakers will take on the New York Knicks at Madison Square Garden on Tuesday.