TOKYO Thu Mar 6, 2014 8:25pm EST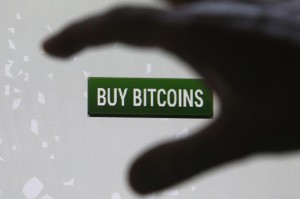 (Reuters) – Japan's government said it was not yet fully apprised of the situation around bitcoins, showing it was still struggling to determine its approach to the virtual currency a week after the collapse of Tokyo-based bitcoin exchange Mt. Gox.
Japan's Chief Cabinet Secretary Yoshihide Suga told reporters on Friday that the government would act if needed on bitcoin issues.
The government, in response to questions from a lawmaker, said in a statement that it was still gathering information and that it was hard to determine the total volume and value of bitcoins in circulation around the world. It also said it did not consider bitcoins a currency but that they could be subject to tax if certain conditions were met.
Mt. Gox, once the world's dominant bitcoin exchange, filed for bankruptcy protection last Friday, saying it had lost bitcoins and cash worth some half a billion dollars due to hacker attacks.
(Reporting by Kazuhiko Tamaki; Writing by Ritsuko Ando; Editing by Edmund Klamann)