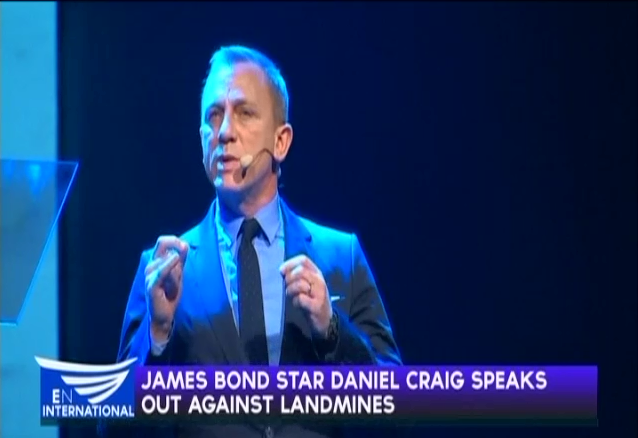 James Bond star Daniel Craig appeared at the World Humanitarian Summit in Turkey on Monday, May 23 to speak out against landmines.
Craig spoke before business leaders, aid groups and donors in Istanbul for the world's first Humanitarian Summit and called on government to do more to clear landmines.
The summit is an attempt to develop a more coherent response to what the U.N. Chief Ban Ki-Moon has called the worst global humanitarian situation since world war two.
The United Nations estimates that more than 130 million people are in need of humanitarian assistance and that less than 20 percent of the $20 billion needed to fund that is covered.