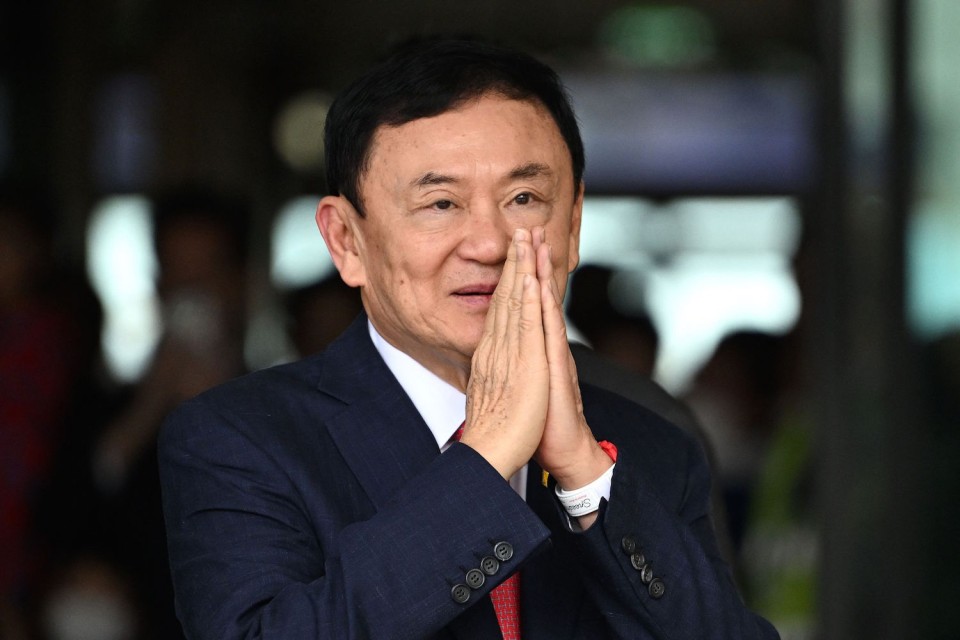 BANGKOK, Sept 22, 2023 (AFP) – Thailand's jailed former prime minister Thaksin Shinawatra could act as advisor to the new government, the ruling party said Friday, a move likely to raise hackles among the billionaire's critics.
The 74-year-old, ousted by a military coup in 2006, returned to the kingdom last month and was immediately jailed for historic convictions for graft and abuse of power.
New Thai Prime Minister Srettha Thavisin, of Thaksin's Pheu Thai party, said earlier this week that the two-time premier could still serve his country.
Deputy Prime Minister Phumtham Wechayachai said Friday he supported the idea of having Thaksin as a government advisor.
"It would be a good thing because he has six years of experience in the government. It would benefit the country," he told reporters at the government house.
Another party source confirmed to AFP that the new coalition government led by Pheu Thai plans to consult Thaksin, once he is freed from prison.
Srettha said Thaksin — whose "Thaksinomics" policies in the early 2000s saw rapid growth — could help as the government seeks to boost the economy by five percent a year.
"I believe he has value to add to the government and to the people of Thailand," Srettha told Bloomberg TV in an interview on the sidelines of the UN General Assembly in New York.
"He was, and probably still is, the most popular prime minister in the history of Thai politics."
But while Thaksin is still beloved by millions of Thais for improving rural incomes, but he is a hugely divisive figure.
Thailand's royalist and pro-military elite has long reviled him, and much of Thai politics over the last two decades has been coloured by the establishment's efforts to keep Thaksin and his allies out of power.
Within hours of being jailed, Thaksin was moved to a private room at a police hospital because of his poor health, and according to his daughter he underwent surgery last week.
Rumours have been rife of a clandestine deal cut to grant Thaksin leniency on his prison sentence in return for Pheu Thai, including pro-military parties in its governing alliance.