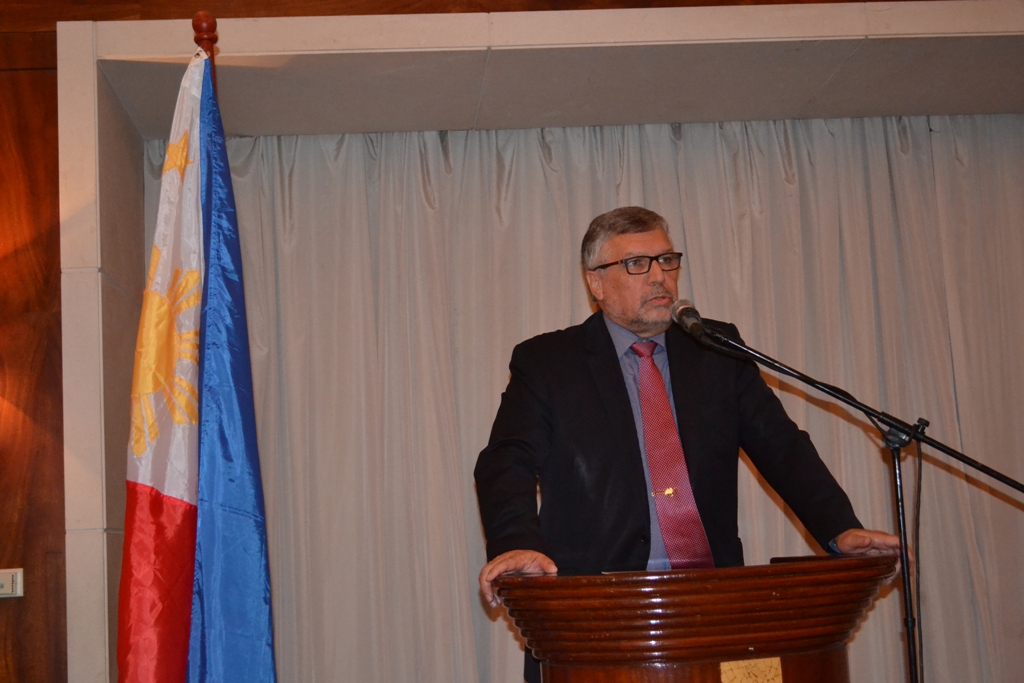 The Israel Homeland Security 2014 conference and exhibition was introduced in Manila in a networking event last October 23 at the Tower Club in Makati City.
In his keynote message, Israeli Ambassador Ephraim Ben Matityau invited the guests to visit Israel for a "technological pilgrimage" to attend the HLS conference.
Israel's Economic and Trade Office in Manila is now planning a Philippine delegation to travel to Israel and visit ISRAEL HLS 2014 on November 9 to 12, 2015 in Tel Aviv. The event is organized by the Israel Export & International Cooperation Institute (IEICI). ISRAEL HLS 2014 is a biannual event that gathers local and global industries, together with a host of Israeli and international experts on homeland security.
A video conference was held during the event with Moty Cohen, IEICI's HLS manager, and other Israeli experts on homeland security.
Cohen said that during the ISRAEL HLS 2014, industry experts will share their knowledge and experience on homeland security. He added that the exhibition will showcase the operational know-how and advanced tools of HLS companies in dealing with emerging global security threats.
Remarking on Israel's unique position on homeland security, Ambassador Matityau maintained that "necessity is the mother of all inventions" which led to what is now the most sophisticated and innovative HLS sector.
The Israeli envoy further said that with natural and human challenges, the Philippines can take full advantage of Israel's experience. He added that Israel is ready to share with the Philippines its unique HLS expertise on the basis of the traditional friendship and commitment between Israel and the Philippines.
Josef Gueta, managing director of Business Profiles which initiated the gathering, expressed hope that the HLS event will become a tradition in the Philippines.
Israel is the world's sixth largest defense exporter. Its defense industry totaled $7.2 billion in exports in 2010. Israel excels in the key sectors of intelligence; counter terror and law enforcement; cyber security; emergency preparedness and management; and critical infrastructure protection. Around 600 Israeli companies are engaged in the security sector, particularly in technologies and products, IT and software, and services.