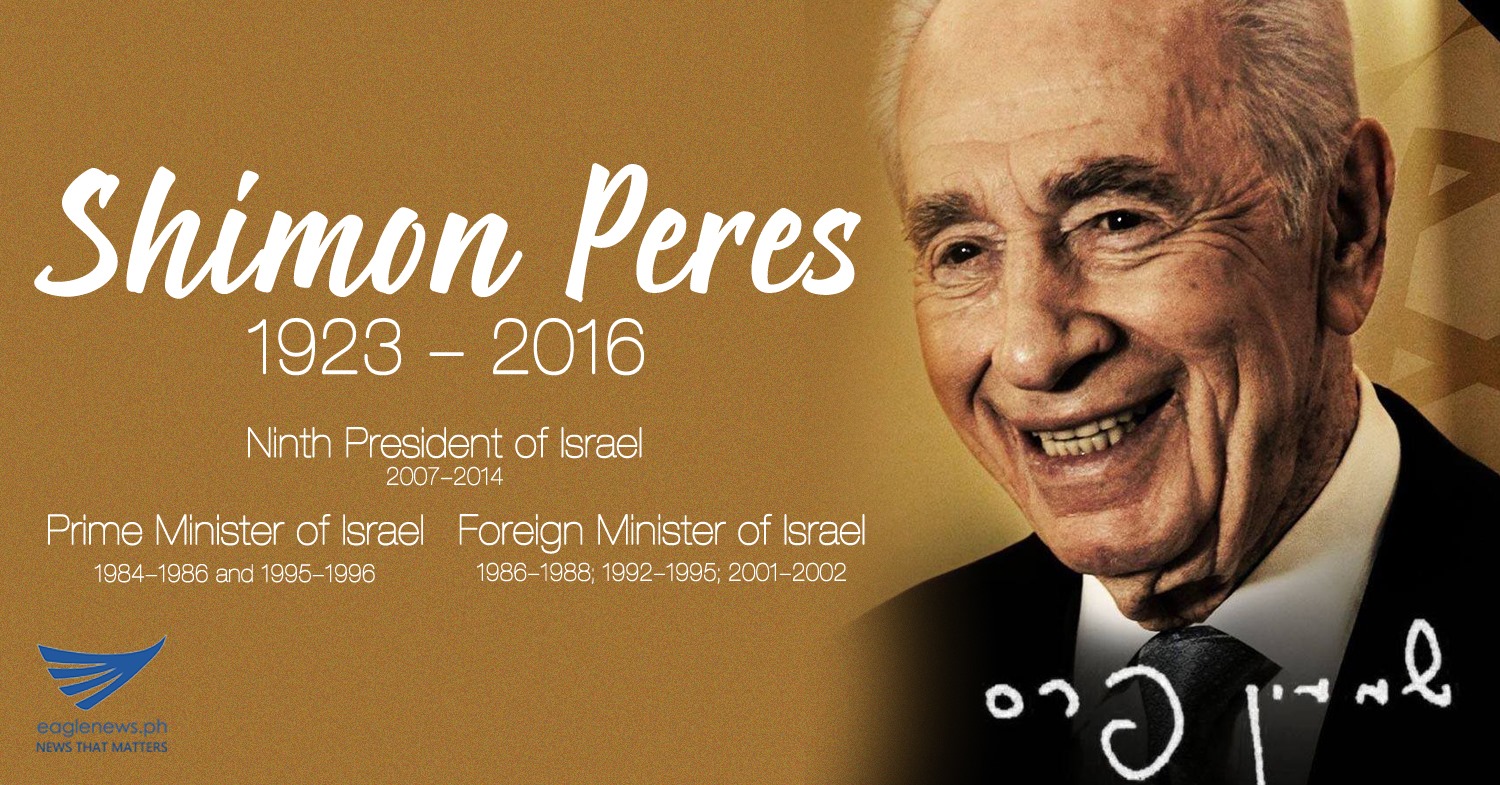 TAGUIG CITY, Philippines — The Embassy of Israel announces with great sadness and sorrow the passing of Israel's ninth President and Prime Minister, Mr. Shimon Peres – one of the founding fathers of the State of Israel, and one of the world's most influential leaders in our time.
A condolence book will be opened in honor of late President Peres at the Embassy of Israel, on September 30, Friday from 9 a.m. to 2 p.m.; and on October 5, Wednesday and October 6, Thursday from 9 to 11 a.m. and 1 to 4 p.m.
The Embassy is located at Avecshares Center 1132 University Parkway North BGC, Taguig City.
Remembering late President Shimon Peres: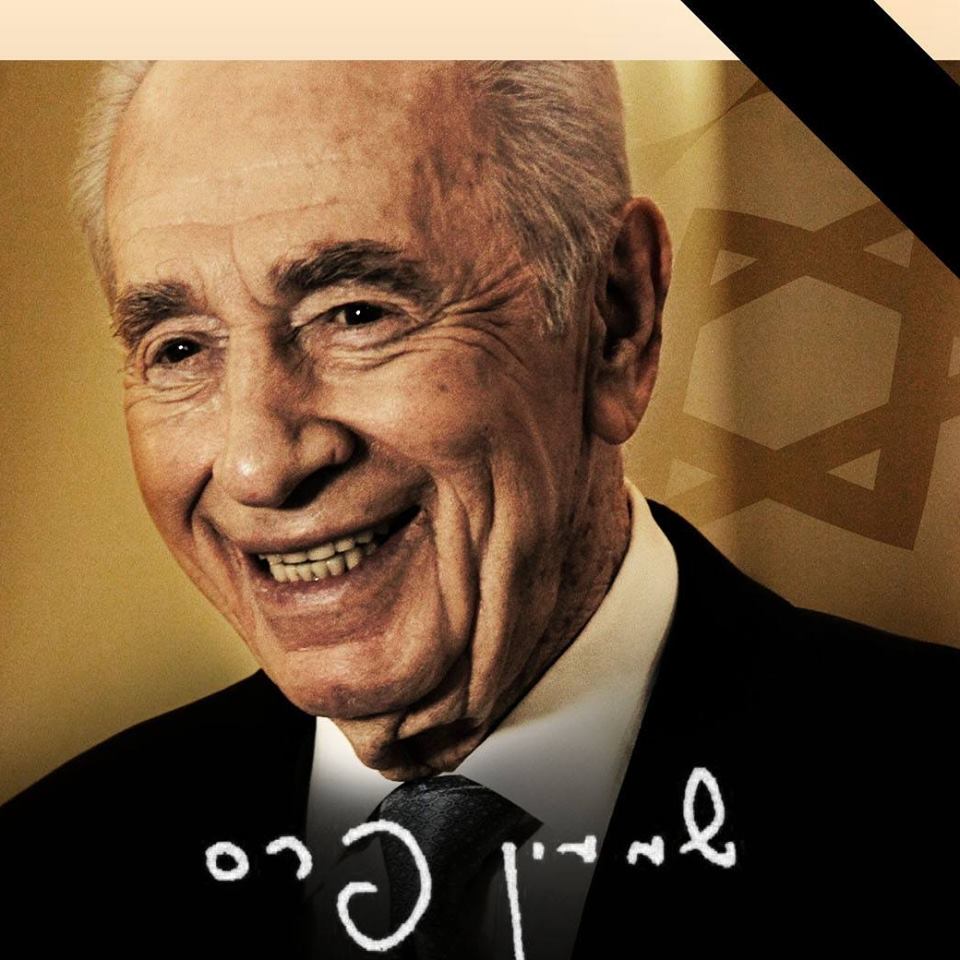 Shimon Peres – public servant, parliamentarian and the eighth Prime Minister of the State of Israel – was elected by the Knesset on June 13, 2007 to serve as the Ninth President of Israel, and took the oath of office on July 15, serving until July 24, 2014.
Shimon Peres served two non-consecutive terms as Prime Minister. His first tenure was from 1984 to 1986. From 1986 to 1988, he served as Deputy Prime Minister and Minister of Foreign Affairs, and from November 1988 until 1990 – as Deputy Prime Minister and Minister of Finance.
As a result of the 1992 elections, Shimon Peres was once again appointed Minister of Foreign Affairs. He initiated and conducted the negotiations that led to the signing of the Declaration of Principles with the Palestinian Liberation Organization in September 1993 – which won him the 1994 Nobel Peace Prize, together with Yitzhak Rabin and Yasser Arafat.
Shimon Peres' second term as Prime Minister came in the wake of the assassination of Yitzhak Rabin on November 4, 1995. Peres served as Prime Minister for seven months, until the general elections held in May 1996.
In October 1997, Shimon Peres created the Peres Center for Peace with the aim of advancing Arab-Israeli joint ventures.