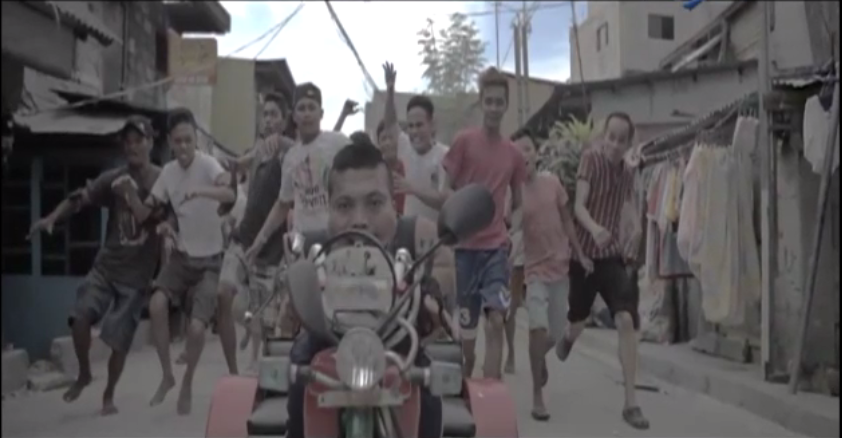 (Eagle News) — "Walang Take Two," the independent film entry of the Iglesia Ni Cristo, is recognized anew in two more prestigious international film festivals – the Berlin and Milan filmfests – as it received nominations in various categories.
At the Berlin International Filmmakers' Festival, "Walang Take Two" (No Second Take) was nominated for Best Lead Actor and Best Lead Actress — both for a foreign language film — aside from being a Jury Award nominee.
At the Milan International Filmmakers' Festival, the film got four nominations:  Best Film, Best Director of a Foreign Language Film, Best Cinematography in a Foreign Language Film, and Best Actress in a Foreign Language Film.
The film's organizers under the INCinema Productions said this was another wonderful blessing from God.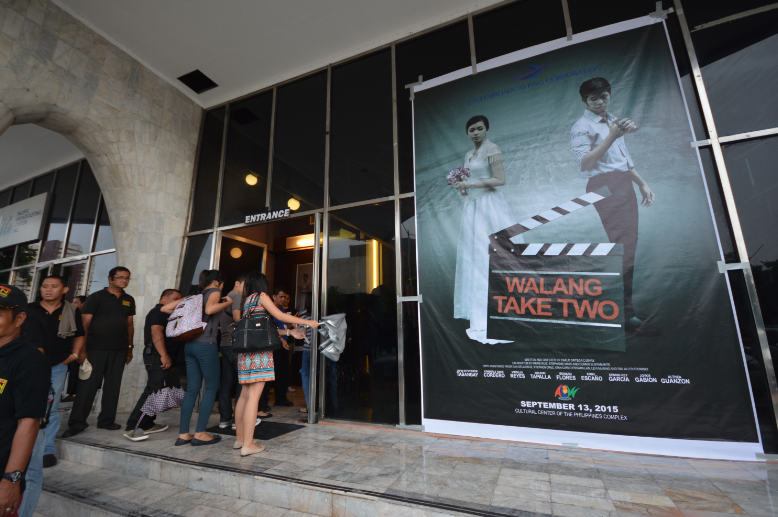 The film had already bagged awards at various prestigious international film festivals, such as the London International Film Festival Award for "best director in a foreign film" last February, and the "best film" and "best cinematography in a foreign language film" awards from the 2016 Madrid International Film Festival.
It had also won two major awards from the World Film Awards in Jakarta –the "Platinum World Award" for film director Carlo Jay Cuevas and the "World Newcomer Filmmaker of the Year."
Most recently, it won the grand prize in the online-based "Fanboy Film Festival," getting a total of 9,500 votes as the best feature film.
The Berlin International Film Festival is one of the world's leading film festivals and reputable media events.
This year, it is set on October 22 to 29.  It will be on the last day of the filmfest, on October 29, when the red carpet ceremony will be held in Berlin.
Meanwhile, the Milan International Filmmakers' Festival, where the INCinema film is also nominated, is scheduled on December 3.
Aside from the film's director, Carlo Cuevas, those who were nominated in the Milan International Filmfest were film cinematographer Giancarlo Escamillas and its lead actress Kim Cordero-Ceminiano.
The film, "Walang Take Two," was also the lone film nominee from the Philippines.
In the Berlin filmfest, lead actor John Stevenson Tabangay was also nominated as "best lead actor in a foreign language film."
Surprisingly, the cast and crew of this multi-awarded indie film were mostly new in the movie industry, having had no professional filmmaking experience before.  This makes the film's string of victories all the more impressive.
"We thank God for these wonderful blessings.  This is all His Work.  We also thank the INC Church Administration led by Executive Minister Brother Eduardo V. Manalo for guiding us and allowing us to be part of this film," said various members of the film's cast and crew about these various awards and film nominations.
The cast of the movie are all first-time actors and actresses whose acting skills were honed only through their participation in previous INCinema short film productions.  The INCinema films are among the projects of the Iglesia Ni Cristo Church Administration to hone cinematic talents of INC members — not only in the Philippines but in other countries as well — who are interested in film-making.
The film revolves around the ambitious but poor young Filipino film-maker "Hapi" who wants to make it big as a first-time "indie" director and film maker.  The twists in his life and those around him, punctuated with hilarious comedic situations and dramatic turn of events, are something which all audiences would appreciate.
The line "Walang Take Two" or "there are no second takes" is what Hapi always hears from his father Mang Julian, a retired videographer.
In his quest to find ways to produce his "indie film," he painfully learns that he has to be careful in his decisions because there are choices one might make in life that can never be taken back –proving the wisdom behind his father's usual quip that sometimes there are no second takes.
It currently has a spin-off situational comedy series being shown on Net 25, every Saturday at 4 to 5 p.m.