By Tyra'nell Pille-Lu & Dennis John Lu
EBC Japan Bureau/Eagle News Service
TOKYO, Japan (Eagle News) — Thousands of people, mostly oversees Filipino workers (OFW), benefited from the Aid to Humanity recently held by the Iglesia Ni Cristo (Church Of Christ) in Saitama, north of Tokyo.
Over 2000 people took part in the whole-day humanitarian event organized by the INC through its humanitarian arm, the Felix Y. Manalo (FYM) Foundation, at the Royal Pines Hotel Urawa City on Nov. 3.
Many of those who came were Filipino workers in Japan, but there were also those who were of various nationalities.
Those who attended were given bags filled with basic commodities like food, canned goods and toiletries.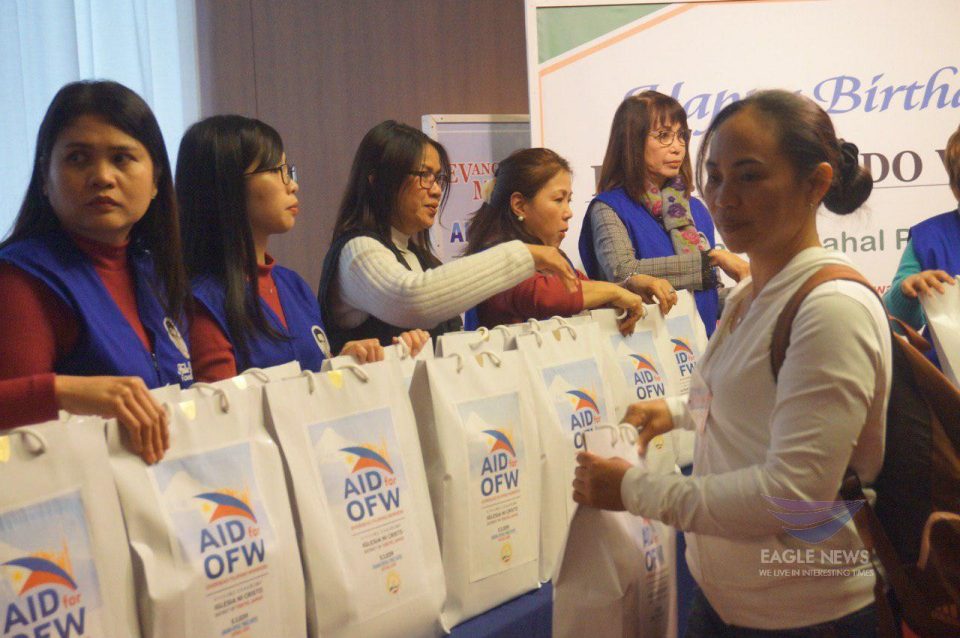 An afternoon of musical entertainment was also held where noted Filipino celebrities rendered songs to a happy and excited crowd.
As early as 6:00 in the morning, a good number of people already gathered at the event venue where the initial activity was an evangelical mission officiated by INC General Auditor Bro. Glicerio Santos Jr.
The place has a seating capacity of more than a thousand but the hall soon overflowed with over 2000 people, including guests of various nationalities, as the gathering progressed.
"We just want to share our faith and also extend a little help," said Gladys Mae Abuque, an INC officer, as she shared her experiences in inviting her guests.
Many guests have shown their amazement at the huge crowd that turned out that day.
"I was really amazed to see such huge number of people here in the INC gathering," said Janette Manalo, an OFW.
An Indian national who also joined the Nov. 3 event said she also learned about the humanitarian projects recently done by the INC in her home country. She said she's happy to know how the Church Of Christ is "helping the poor" as how Christians should do.
The INC has been conducting such Aid to Humanity events in various parts of world, helping those in need wherever they may be.
This recent series of Aid to Humanity events in Japan and other parts of the world are also done to celebrate the birthday of INC Executive Minister Brother Eduardo V. Manalo last October 31.