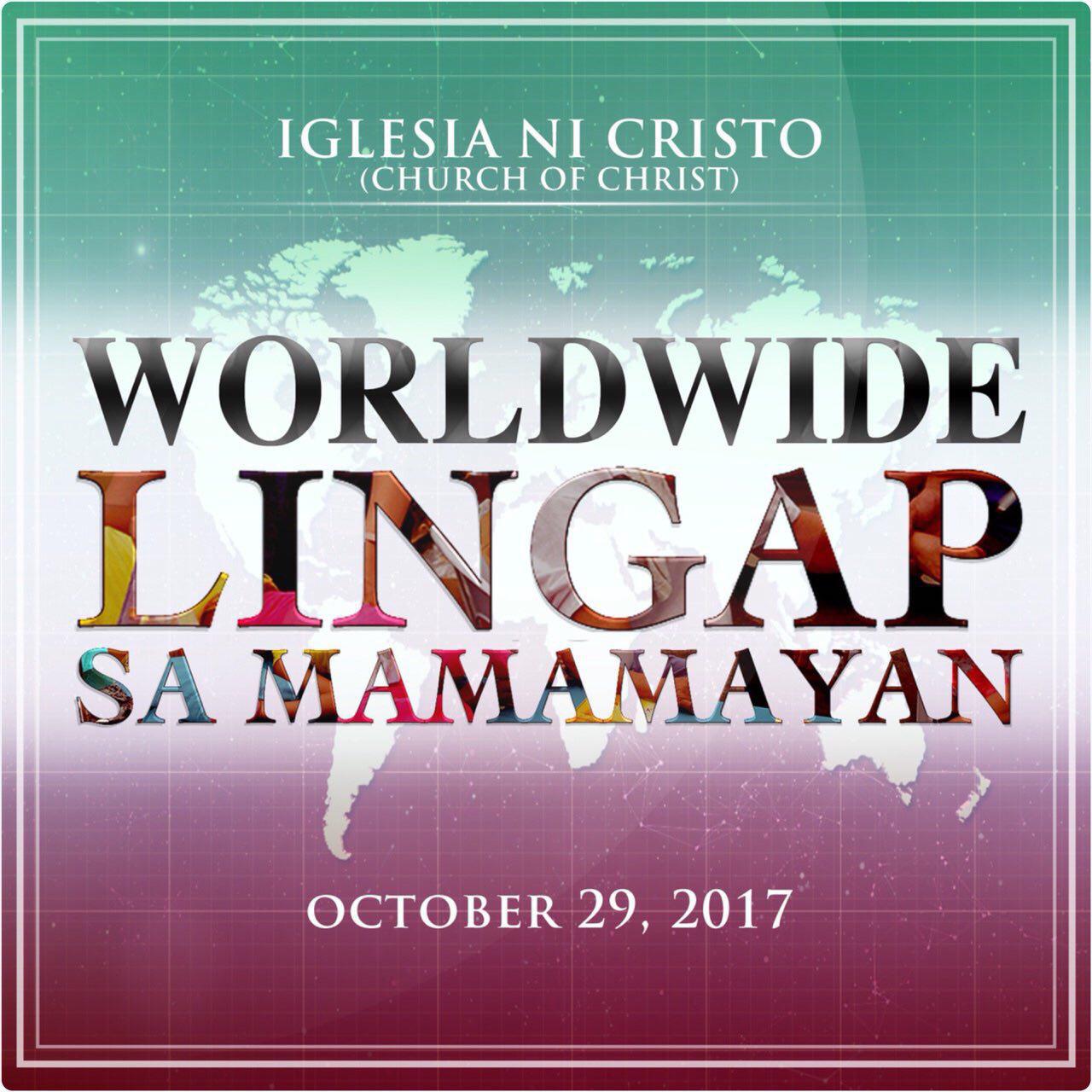 In celebration of the 62nd birthday of Iglesia Ni Cristo Executive Minister Brother Eduardo V. Manalo on October 31, the INC will conduct its largest and widest-reaching Lingap sa Mamamayan socio-civic program in the history of the Church.
All is now set for the "Worldwide Lingap sa Mamamayan," of the Iglesia Ni Cristo (Church of Christ) with the simultaneous holding of medical, dental and livelihood and outreach programs in more than a hundred sites all over the country and in several locations across the globe on Sunday, October 29.
This will be the largest socio-civic program of the Church where free medical and dental services will be given, as well as bags of goods will be distributed to sites in the Philippines and other locations worldwide.
INC's Lingap sa Mamamayan initiative aims to provide livelihood and assistance programs to needy communities.
The first site in Metro Manila will be Barangay Maharlika in Taguig City, and will include at least 30 doctors and 15 dentists ready to treat an estimated 5,000 patients. More than 100,000 bags of goods are expected to be distributed.
The second Metro Manila location will be Barangay Culiat in Quezon City, with at least 10 doctors and 8 dentists on standby for about 1,500 patients, in addition to 5,000 bags of goods that are ready for distribution.
Aside from food and medicines, entertainment shall also be provided.
The 104 areas nationwide will include 65 in Luzon, 17 in Visayas and 22 in Mindanao. Overall, approximately 400,000 bags of goods have been prepared for this historic outreach activity.
Overseas Lingap activities are to be held in several parts of the US and Canada, northern and southern Europe, Africa, Australia, New Zealand, China, Japan, Taiwan, South Korea, Malaysia, Cambodia and various areas in the Middle East including Saudi Arabia, Qatar and the United Arab Emirates.
INC General Auditor Bro. Glicerio Santos Jr. said the INC Executive Minister had already directed church officials to intensify their anti-poverty projects, particularly the Lingap sa Mamamayan program under the Felix Y. Manalo Foundation.
Santos noted that under the executive minister's leadership, "much emphasis has been placed on the church's socio-civic and outreach activities, which seek to benefit not just INC members, but also less fortunate communities around the country and all over the world who need help."
Early this year, the INC distributed relief goods including food, clothing, medicines and hygiene items to an estimated 100,000 people affected by the Marawi City siege.
"These continuing projects are being undertaken consistent with our firm belief that God has given us the responsibility to take care of our fellow man, especially the less fortunate and those who are in dire need of assistance," Santos said.
"As long as we have people who grapple with poverty, the INC will do what it can to provide means to uplift their welfare, irrespective of religious or political beliefs," he added.