Members of the Iglesia Ni Cristo (Church Of Christ) organized a blood donation activity on August 3 and 10 at the Hamad Hospital Blood Donor Center in Qatar where more than 800 members participated.
More than 300 bags of blood were yielded in those two days which saw a big turn-out of donors – 828 to be exact. This was the result of a campaign among the Church members to donate blood.  Of those who registered, 646 qualified to be blood donors.
This is the third year since the Church Of Christ launched its humanitarian activities in Doha.
Months before the event, the participants eagerly registered as donors at the hospital's blood donor center.
INC minister Cezar Garcia from the district of Qatar said that the members were quick to respond upon knowing that there would be a blood donation drive.
"The brethren came here to the hospital to give blood because this is a way to help others, especially those who need blood. This is also part of the Church administration's program in having concern and giving aid to our fellow men," he said.
Among the donors was a young man from Ghana, Akugre Atoyelga Michael, who is still in the process of becoming an INC member.
He had been a donor before, but has not donated blood for quite some time.
"I am actually very grateful, very happy. If not because of the brothers around, I will not have donated blood here in Qatar," he said.
Joining the activity with the brethren made him feel very much at ease around them.
"I've never had this before – the brotherly love, despite the color," he said. "They treat us equally as they are."
Sister Winkle Aguirre volunteered to be a donor despite being extremely terrified of blood. She had attempted to donate before but failed, owing to her hemophobia.
This year, however, she finally mustered the courage to take her turn to sit on the bloodletting chair.
One of her motivations is her father, a renal patient on dialysis who needed blood transfusions.
"I decided to help now because there was a time before when my family needed to get blood for my father. That is why I understand how difficult it is to get blood because not everyone can be able to give blood," he said.
The blood donation activity yielded 324 bags of blood for the Hamad Hospital Blood Donor Center from the 646 registered donors.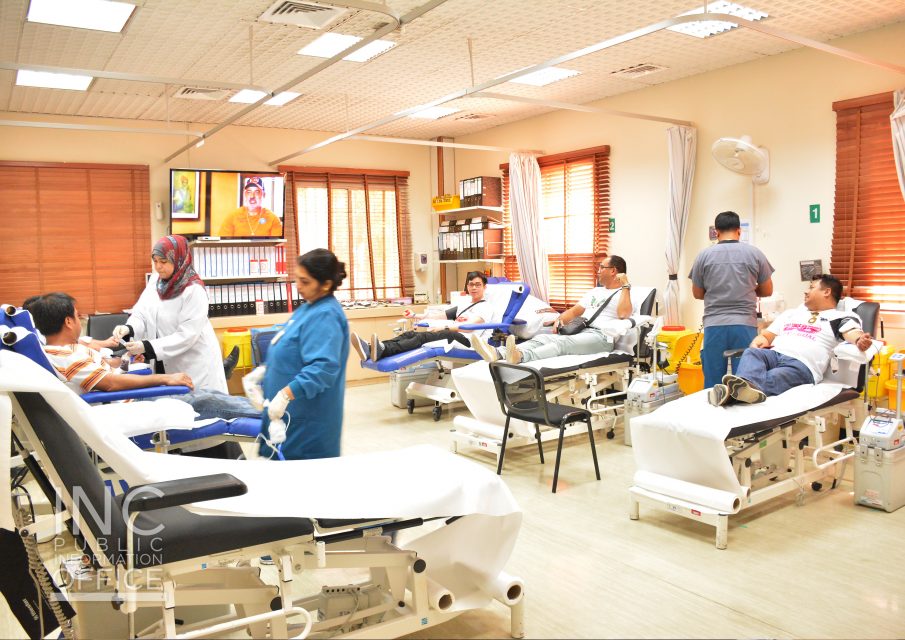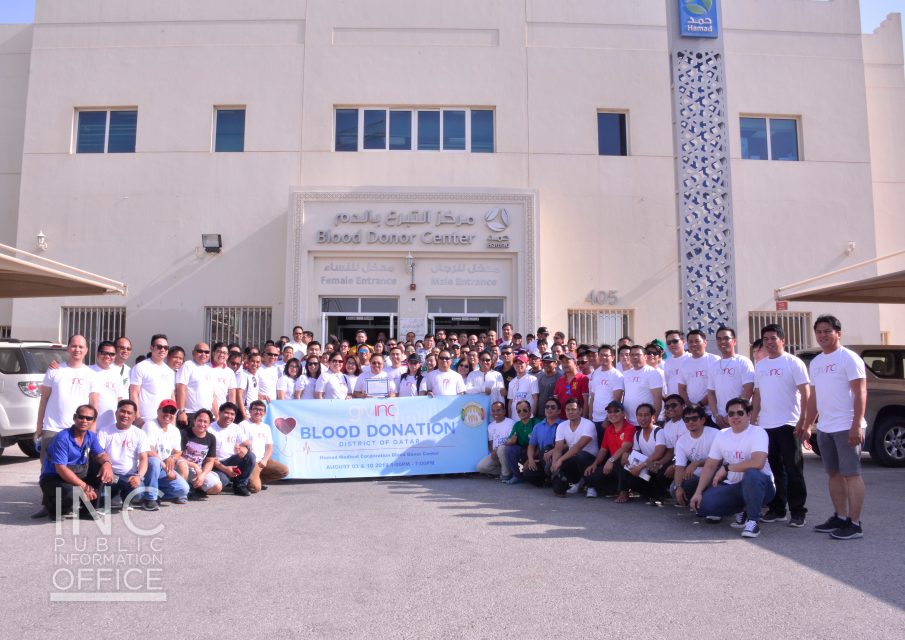 Staff nurse Mohammed Rizal said the INC members were among the "big donors group" who came as one and helped the hospital with its blood supply.
"You are among the big donors group who are coming as a whole unit and in big numbers also — that's helping us. You as a group are helping us collect as much blood as possible on a weekend, so that during the weekdays when we have plenty of surgeries going on,
and so it is helping us. This is a very big thing you are doing here," he said.
The staff nurse also observed that many from the group were first time donors. While it is common for first time donors to quit mid-way and fail to complete the bloodletting, all of the donor brethren were able to successfully complete their donation.
"They are strong persons, they are courageous," he said. "And you know when we see these kind of people it is (an) encouragement for other donors to come in and donate. So we appreciate them."
(INC-PIO release)