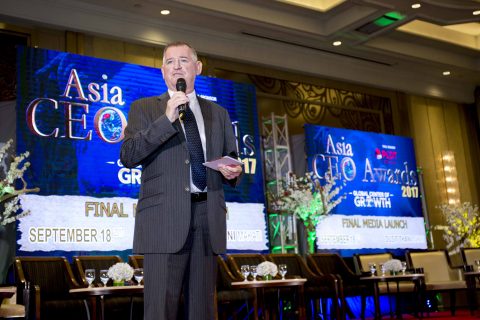 The 2017 Asia CEO Awards, the roundtable of Asia's industry movers and shakers, has shortlisted its official nominees. One of the categories, the ADEC Innovations Green Company of the Year award, shall go to the most deserving company for the fourth time on October 17, 2017, at the Marriott Grand Ballroom.
The organization that exemplifies strong leadership and commitment in sustainability and environmental protection shall be given the award and will join the ranks of past winners from 2014 to 2016 that include San Carlos Solar Energy (SaCaSol) – the country's first utility-scale solar farm, E-motors Incorporated – the first manufacturer and assembler of zero-emission e-trikes and Imperial Homes Corporation – builders of low-cost and middle-income quality housing fitted with solar panels.
2017 Finalists
This year's finalists are:
Aral Pinoy
Alalay sa Kaunlaran, Inc.
Concentrix
First Gen
Global Gateway Development Corporation
Solar Philippines
Knowles
ADEC Innovations' Chief Operations Officer for Asia, Mr. David Young, attended the 2017 Asia CEO Awards Final Media Launch where he took the opportunity to promote his organization's advocacy of spreading the use of technologies and data solutions that make businesses more sustainable.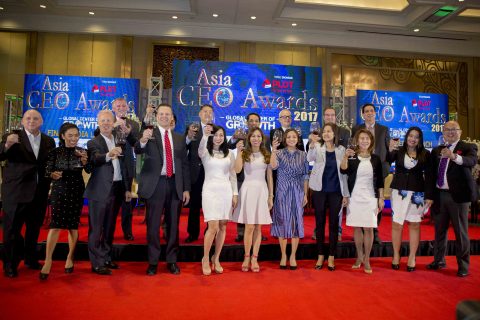 "Whatever industry they may belong to, companies need to be resource-efficient in meeting present and future targets without compromising economic efficiency, social equity, and environmental accountability," Young said.
"For the fourth consecutive year, we are sponsoring the Green Company of the Year category so we can showcase its nominees as shining examples of what's possible when you integrate sustainability into your business agenda," Mr. Young remarked.
ADEC Innovations has received its own share of awards from the Asia CEO Awards. In 2013 and 2014, the company bagged the Executive Leadership Team Award and Technology Company of the Year through its member company, Envirosite Corporation. Last year, ADEC Innovations' CEO was given the Expatriate Executive of the Year Award for his efforts to transform businesses worldwide through Environmental, Social and Governance solutions, and for his work with various United Nations agencies in supporting the Sustainable Development Goals.
-CRV