QUEZON City, Philippines (October 11) – It must be Instagram ready: whether we accept it or not, it is one of the many considerations that we have whenever we are about to dine out.
In this technologically-inclined generation, millennials do not just go to restaurants for the primary purpose of eating alone, taking social media-ready pictures of the food that we ordered and the people who we are with has become a habit.
#foodislife and  #foodislove are some of the most popular hashtags that we use as we upload our pictures in the virtual world. Along with captions of how the place was like and what they felt as they dined at that particular resto. We consider this act as a trend nowadays, but then again those Instagram-ready pictures are just considered a bonus as we satisfy our taste buds.
Maginhawa of Quezon City and Kapitolyo of Pasig are just two of the most popular food avenues in the Metro. Not so many years ago, Marikina – the Shoe Capital of the Philippines – gave birth to Lilac, which is now being considered as the city's food avenue.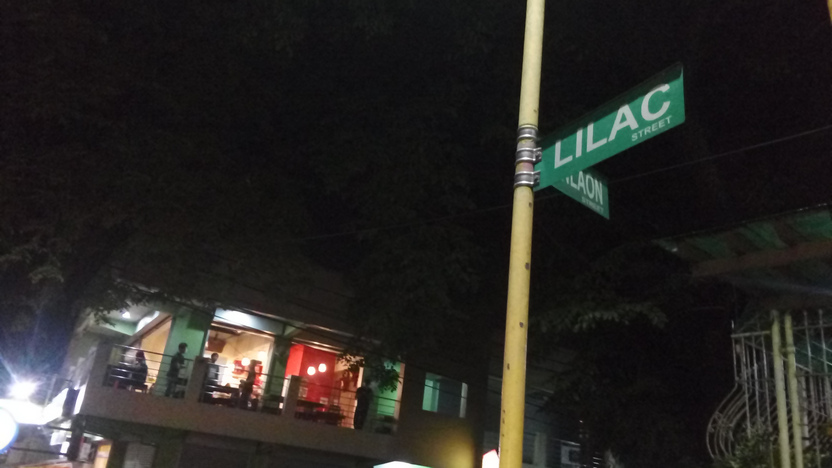 Lilac is located at Barangay Concepcion Dos and its streets house restaurants and food houses that if we manually count, may be up to 100 in total. Being a Marikeño, I am fortunate enough to visit it as frequently as I wish –  it being a ten minute tricycle ride away – I can always indulge myself in the different cuisines its array of restaurants can offer, of course, that's if I have the resources.
I have listed five neighborhood restaurants in Lilac which serve different cuisines to feed the food-savvy in you:
Manila Wings 40
Address:       Lilac Street
Contact: 0922-866-4237
A traditional American-themed restaurant, they serve flavorful chicken and other types of finger food. They are most famous for their Manila Wings (chicken wings), each serving consists of six chicken wings and costs 180php. If you're not on a diet, you may order rice, which is 25php/order. They also serve burgers, fries and tacos. Their chicken meals are definitely good, that you'll plan your next visit as you munch on a chicken wing.
Red's Fish Heads
Address: 48 Lilac Street
Contact: (02) 959 5155
If you are a big fan of fish dishes, Red's Resto is the perfect destination for you. They offer a variety of fish and seafood viand but their best seller is their Salmon Ulo-Ulo. Dining at Red's makes you think of the days when your grandmother cooked for the whole family for a Sunday lunch together.
Peter's Wingers & Burger Shack
Address: 48 Lilac Street
Another American-inspired restaurant. Burgers and fries are their front liners but what catches my attention is their selection of drinks. It doesn't happen every day that you enter a small casual dining restaurant and find imported drinks on their menu, they have Hawaiian punch and different flavors of coke. Price range of products is reasonable too.
Chubbies Qcina
Address: 50 Lilac Street
Contact: 0925 688 4141
I must say that Chubbies QCina may be considered as an "all-in-one" type of restaurant from its boasting of American-Italian cuisine to the rustic interior that really added a homey vibe to their diners. Not to mention that the staff are really professional as they attend to the needs of their customers. Servings of pasta are generous, too, and you know that each and every dish is made with quality ingredients. Indeed, it's a 'worth my money" restaurant.
Singlish Café
Address: 60 Lilac Street
Contact: 0920 515 0958
Singlish Café offers a Singaporean inspired cuisine. Its best seller is Roti Prata with Cheese and Mushroom with Curry Sauce. However this casual dining restaurant is not advisable if you do have a big appetite. Better follow your feet and roam around Lilac Street and you'll surely find a place that suits you.
There you have it. Hope you'll visit Lilac soon!
(words and photos by Aronica Azores, edited by Jay Paul Carlos and Vince Alvin Villarin)