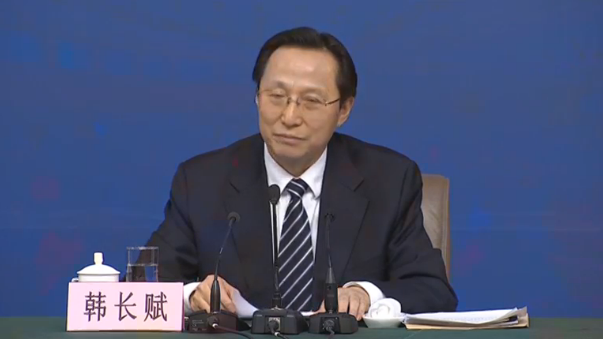 BEIJING, China (Reuters) — Food security is a strategic issue, said Han Changfu, Chinese Agriculture Minister at a news briefing for the fourth session of the 12th National People's Congress (NPC) in Beijing on Monday.
Han said that food security is always a major issue in China, a country with a population of 1.3 billion. China's grain output has been increasing for 12 consecutive years to reach 621 million tons in 2015, but in the long run, China still has a high demand for food as the population further increases with the ending of the one-child policy, the urbanization is progressing fast and the consumption structure is changing.
"On the question of the size of China's grain output," Han said, "It is more or less a technical issue. However, safeguarding food security is a strategic issue and the technical issue should be subordinated to the strategic issue," said Han.
On China's food import, Han said that China imported around 120 million tons of grain in 2015, one-fifth of China's domestic grain output.
On the reason why China has imported such a large amount of grain, he said that one reason is the structural demand and the other is the price competition. The grain from foreign countries is indeed cheaper than ours, much cheaper. The scale of our agriculture is small and the cost is high. So we don't have any advantage in grain prices. That is why we've imported a large amount of grain," said Han.
On whether China will continue to pursue high grain output, Han said, "we are not to seek consecutive increase in grain output during the period of the 13th Five-Year Plan. The central government's policy for the plan is quite explicit, that is, to consolidate and improve grain output capacity."
As long as we have a high production capacity, we can quickly produce grain in times of need, according to Han.