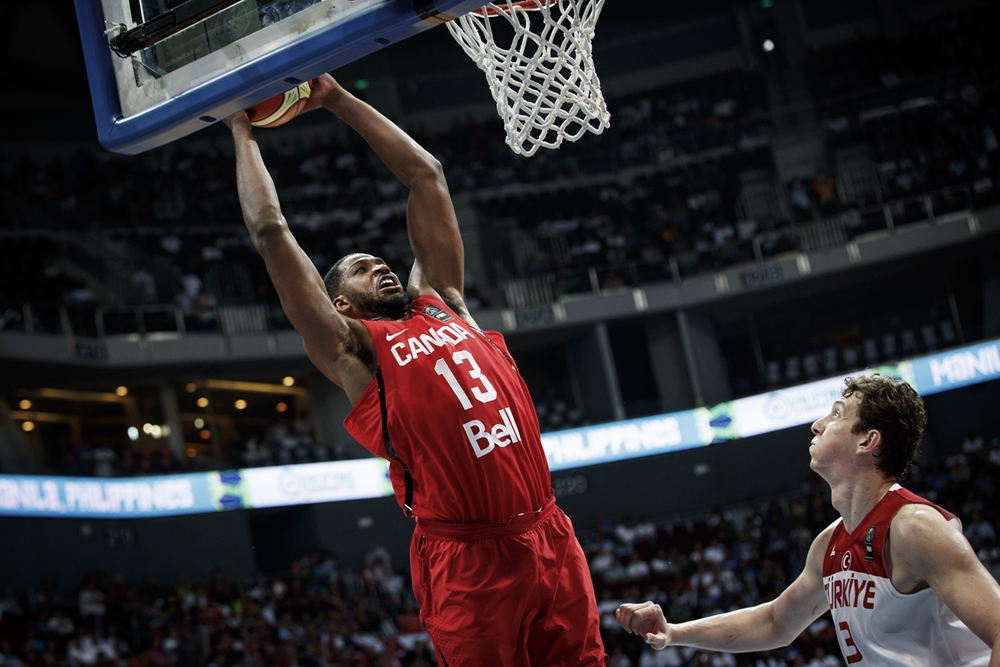 Pasay City, Philippines – The International Basketball Federation (FIBA) Olympic Qualifiers in Manila kicked off at the SM Mall of Asia Arena with Canada beating Turkey, 77-69, putting their team with a foot inside the door of the semi-final round.
Canada went off to a very hot start and they were led by their team captain, Cory Joseph, who had 10 points in the first half while Tristan Thompson chipped in with 7 points to help their team capture the early lead, 39-30.
The momentum was carried on by the Canadians during the start the second half with Joseph scoring 11 more points in the third quarter and carrying a 12 point lead heading to the final quarter of play and maintained the pace to seal the win at 77-69.
"We were up by thirteen but it felt like a very tight basketball game," said coach Howard Triano of Canada. "We were concerned with the way the shoot the basketball and put it  inside as well."
Turkey will face Senegal two nights from now and is facing a must win scenario to keep their semi-finals hopes alive.
The scores:
Canada (77) – Joseph 21, Thompson 10, P. Scrubb 10, T. Scrubb 9, Ejim 7, Heslip 6, Ennis 6, Birch 4, Bennett 4.
Turkey (69) – Guler 14, Osman 10, Mahmutoglu 9, Batuk 8, Erden 8, Savas 7, Asik 4,Geyik 4, Korkmaz 2, Sipahi 2Muhammed 1, Arslan 0.
Quarterscores: 21-17; 39-30; 59-47; 77-69
Photo Credit : PBA Images