Fri Jan 31, 2014 12:21pm EST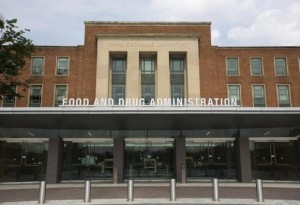 (Reuters) – Food transportation companies will be required to adhere to certain sanitation standards to prevent food from becoming contaminated during transit under a new rule proposed by the U.S. Food and Drug Administration.
The rule would require shippers and carriers to properly refrigerate food, clean vehicles between loads and protect food during transportation.
The rule is the seventh and final plank of the 2011 Food Safety Modernization Act, a sweeping initiative designed to reduce food-borne illnesses by giving the FDA greater powers to intervene before an outbreak occurs.
It would establish standards for vehicles and transportation equipment, transportation operations, information exchange, training and records.
"This proposed rule will help reduce the likelihood of conditions during transportation that can lead to human or animal illness or injury," said Michael Taylor, the FDA's deputy commissioner for foods and veterinary medicine.
Excluded from coverage will be shippers, receivers or carriers whose operations generate less than $500,000 in annual sales. The rule also excludes food that is fully packaged and stable, and live food animals and raw agricultural commodities transported by farms.
The FDA proposes staggering the implementation of the rule based on the size of a business, ranging from one to two years after publication of the final rule. The proposed rule is open for public comment through May 31.
(Reporting by Toni Clarke in Washington; Editing by Stephen Powell)