By Ronald Grover and Liana B. Baker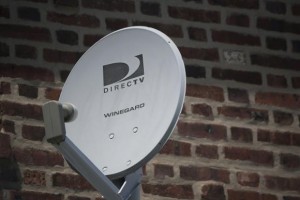 Wed Mar 5, 2014 6:37pm EST
(Reuters) – DirecTV is in talks with Walt Disney Co to license the rights to offer Disney's broadcast and cable channels as part of an Internet-based product, mirroring a first-of-its kind agreement that Disney and satellite rival Dish Network announced earlier this week.
"The deal and terms are not unexpected as the Dish contract was the most recent in the Disney timeline to expire," DirecTV spokesman Darris Gringeri said on Wednesday. "The DirecTV contract is up next and we're in the process of working with Disney on a similar long-term agreement of our own."
A Disney spokesman declined to comment.
 An agreement could give both Disney and DirecTV a new revenue source as consumers gravitate toward online video services such as
Netflix
and watch more television online.
Timing of the deal could be not be learned. DirecTV's contract with Disney expires in late December.
The agreement between Dish and Disney marked the first time that a U.S. pay TV operator was given the flexibility to offer its content over the Web through smartphones, tablets and computers outside of a pay TV subscription.
In that agreement, Disney allows for Dish to stream linear and on-demand content from ABC broadcast stations as well as cable channels, ABC Family, Disney Channel, ESPN and ESPN2.
DirecTV has 20.3 million subscribers, while Dish has 14.1 million subscribers.
DirecTV Chief Executive Officer Mike White has previously said the No. 1 satellite operator is working on an "over-the-top" video package to suit niche audiences featuring Hispanic or kids programming, but has not yet given details on that offering.
(Reporting by Ronald Grover in Los Angeles and Liana B. Baker in New York; editing by Matthew Lewis)