They may be old, weak and weary.
There are times that they may be forgetful, demanding and grumpy;
Still they are our parents, our siblings, our friends…
our granny and our granpa!
They have invested so much time for us when they were younger
Let's show them our love and gratitude for their contributions in our community
The first week of October is Elderly Filipino Week.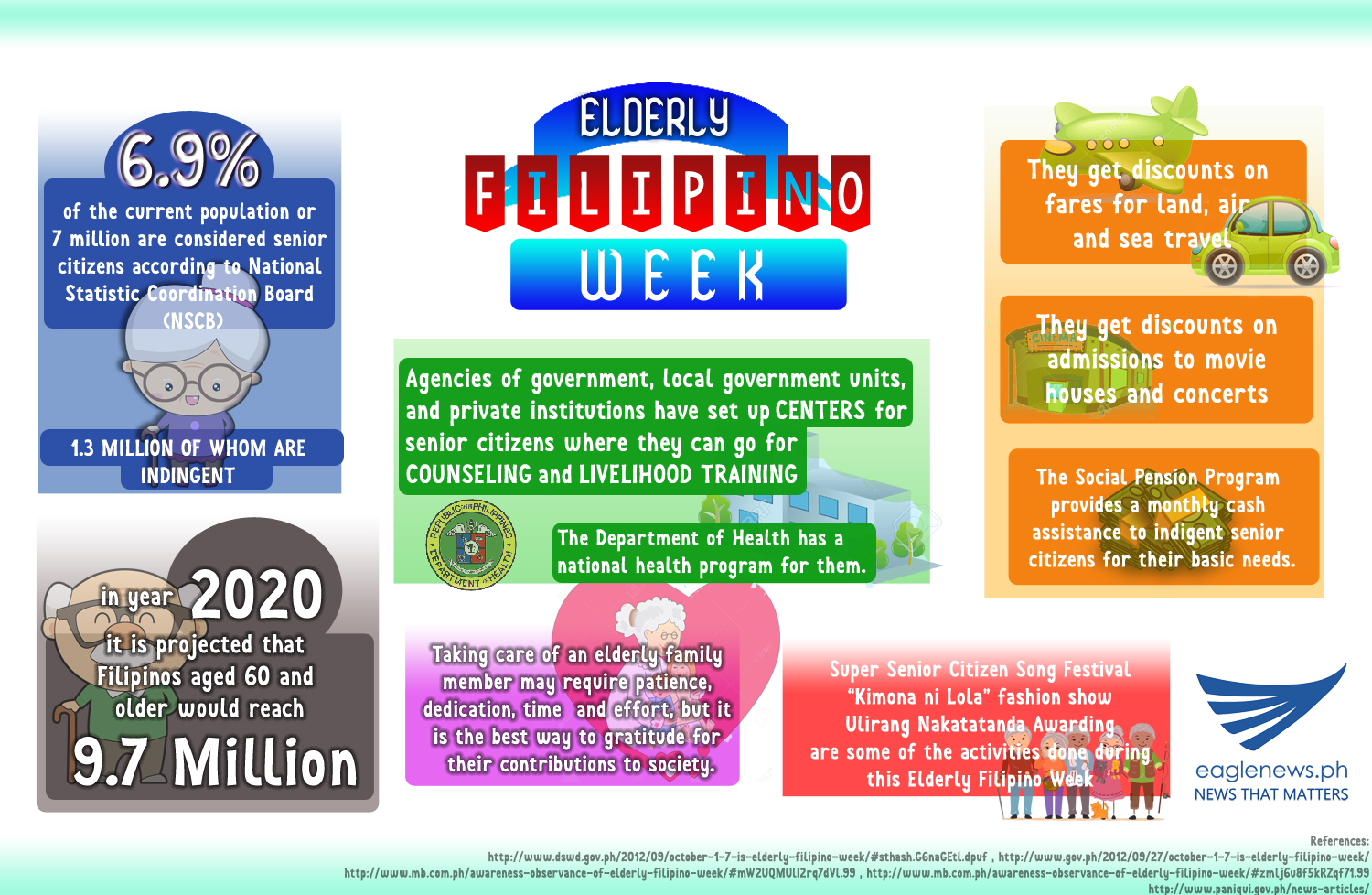 Infographics designed by Clark Jason Mangahas
Research by Francheska Langit