by MJ Racadio


(Eagle News) — Setting another milestone for EBC Films, "Hapi Ang Buhay, the Musical" received three nominations from the Philippine Movie Press Club (PMPC) Star Awards for Movies, including Best New Movie Actress of Year, Best New Movie Actor of the Year, and Indie Movie Theme Song of the Year.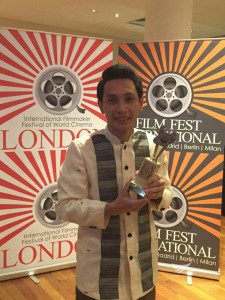 Internationally-acclaimed director Carlo Ortega Cuevas was extremely surprised after the nominations were announced. "I am excited and proud to be INC – Iglesia Ni Cristo. Super proud for Mia Suarez and Dennis Garcia. We did not expect, because they all have equal roles. Thanks Mr. Alfonso for helping us to produce the music," says Cuevas.
– Reactions from the cast –
Mia Suarez who plays the role of "Estella" says, "At first I did not expect to be nominated, I'm shocked when they told me that I'm nominated. I'm grateful. It's a win-win even if we're not going to win."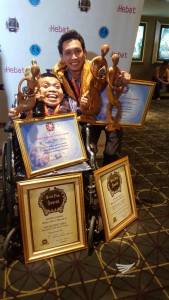 Dennis Garcia who plays the role of "Oblax" says, "I'm flattered, and I did not expect to be nominated. I even asked director Carlo, Is it true? I thought they were joking. I am amazed and I cannot explain what I'm feeling. PMPC is one of the best award-giving bodies in the Philippines."
The PMPC Star Awards for Movies is an annual award-giving body recognizing outstanding films in the Philippines since 1985. The 35th PMPC Star Awards for Movies awarding ceremony will be held on June 2, 2019 at the Newport Performing Arts Theater, Resorts World Manila.
(For more information visit EBC Films https://web.facebook.com/EBCfilms/ and
Hapi Ang Buhay: https://web.facebook.com/HapiAngBuhay)