By Caesar Vallejos
Eagle News Service online correspondent
(EAGLE NEWS) — Eagle Broadcasting Corporation (EBC), the media company that pioneered all-digital broadcasting in the Philippines, is joining delegates from more than 180 countries from every continent at the NAB Show, the world's largest annual conference and expo for professionals who create, manage and distribute entertainment content across all platforms held from April 16 to 21 in Las Vegas.
The National Association of Broadcasters has announced a preliminary registered attendance of 103,012 for the 2016 NAB show.
"NAB Show demonstrated again its power as the preeminent destination to make headlines, launch innovative products and connect with key influencers in media, entertainment and technology," said NAB Executive Vice President of Communications Dennis Wharton. "We're thrilled with the tremendous feedback from attendees and exhibitors, and we are delighted that NAB Show continues to be a must-attend event for global content creators and distributors."
The exhibition featured 1,874 companies spanning 1,063,380 net square feet of exhibit space.
There were 26,893 international attendees and 187 countries were represented, and among those international attendees were from EBC of the Phillippines.
"This event is home to the solutions that transcend traditional broadcasting and embrace content delivery to new screens in new ways.  That resonates very well with EBC as the network continues to innovate its business model including its strategy for mobile broadcasting," EBC Business Development Manager Robert Capistrano said.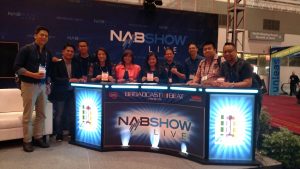 Joining Capistrano at the NAB Show, dubbed as ultimate marketplace for digital media and entertainment, is EBC Las Vegas, one of the broadcast network's bureaus in the United States.
EBC Las Vegas Bureau includes US-based Lisa Docena, the very first host of Convergence, NET 25's technology program which is the longest running IT show in the Philippines.
"The tagline of Convergence used to be 'where people, trends and technologies meet'.  It's interesting that after 16 years, we converge here at the NAB Show to discover how to unleash opportunities in bringing new content to life through the latest digital strategies," Capistrano added.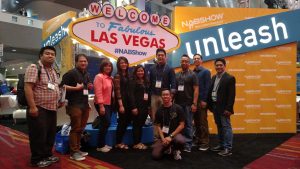 With the participation of 10 international country pavilions, the NAB Show plays a significant role in building global commerce, networking and revenue-generating opportunities, the organizers mentioned in a press release.
One of the most highly anticipated topics at the NAB Show is virtual reality that is rapidly changing the media ecosystem and providing audiences that were previously impossible.
Academy-Award winning content creators discussed how they are working within the VR medium, providing attendees with the latest techniques for creating VR content and the best way to position it for creative and commercial success.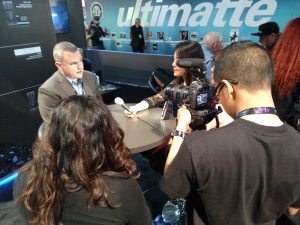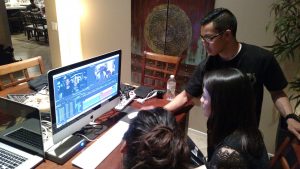 Follow eaglenews.ph for more updates and watch Convergence for its special feature on the NAB Show.