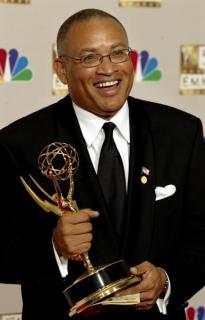 (Reuters) – Comedian Larry Wilmore, currently part of Jon Stewart's late night "The Daily Show," will headline his own show that will replace Stephen Colbert's "The Colbert Report" on Comedy Central next year, the network said on Friday.
Wilmore, 52, often billed as "Senior Black Correspondent" on Stewart's late night satirical news show, will host "The Minority Report with Larry Wilmore," which will air following "The Daily Show" starting January 2015.
Comedy Central, a unit of Viacom Inc, said in a statement that the show will tackle news and current affairs and feature "a diverse panel of voices currently underrepresented in comedy and television."
Colbert meanwhile will leave his critically acclaimed Comedy Central gig to replace the retiring David Letterman on CBS's "Late Show" next year.
Colbert will take on competitors Jimmy Fallon on NBC's "The Tonight Show," and Jimmy Kimmel on ABC's "Jimmy Kimmel Live!"