From Defense to Science, from Education to Trade, a wave of new agreements pave the way for Philippine-Czech cooperation.
From the first Czech Jesuit missionaries in Manila and the Visayas in 1680s to Czech defenders of Bataan during WW2, the Czech relations with the Philippines bore deep roots. Besides Filipino pilgrims visiting Prague's Santo Nino to the tourists eager to walk the city's historical center, scientists and businessmen are nowadays the most frequent Filipino visitors following in Rizal's footsteps from 1887.
Paving the way for strengthened modern days cooperation in defense and military, the Czech-Philippine Defense Cooperation Agreement was signed last May 29 at the Ministry of Defense in Prague. This agreement is added to the number of previous arrangements and memoranda from science to trade, from culture to education that deepens not only cooperation between the two countries but also among its institutions.
A total of sixteen cooperation arrangements between universities open doors to students and academics alike. An agreement between the National Museums signed last month opens the door to joint research and exhibitions in prestigious venues in both capitals. A new Agreement with Komisyon sa Wikang Filipino resulted in publication of important masterworks of national literatures in both languages – a success, nowadays, expanded by similar arrangements with Anvil and Visprint publishers. An Agreement on Economic Cooperation between the Philippines and the Czech Republic has been recently approved by the Czech government.
Philippine National Defense Undersecretary Ricardo David Jr. and Czech Deputy Minister Jakub Landovský, Head of Defense Policy and Strategy Division of the Ministry of Defense of the Czech Republic were the representatives of their respective countries for the Defense Agreement Signature.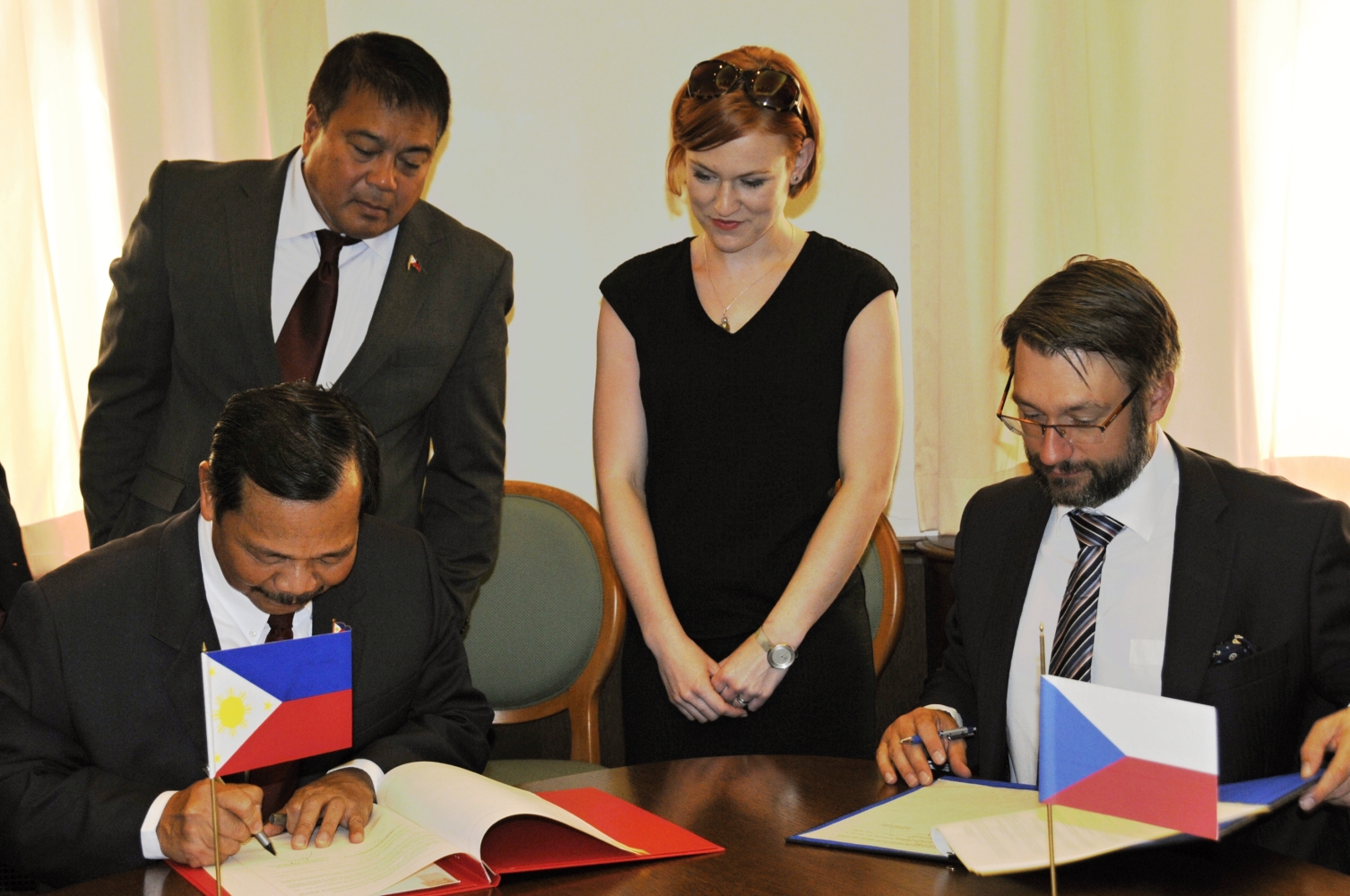 According to Jan Vytopil, Deputy Head of Mission at the Czech Embassy:  "The agreement spells out areas of cooperation such as defense and security policy, procurement policy, defense logistics, peace-keeping and humanitarian operations, compliance with international treaties of defense, security and arms control, personnel management, military training and education, and other activities that may be agreed by both parties".
"In this day and age of dynamic international relations, we ought to have a more deepened relationship through cooperation, for the betterment of both the Philippines and the Czech Republic. This agreement not only shows our aim to promote peace and security for the people and our land, but more importantly, the valued and shared causes and understandings that we aim to adhere by." emphasizes the Czech Ambassador Jaroslav Olša, jr.
Among other arrangements are the sixteen memoranda between different universities nationwide, notably with Ateneo de Manila University and the University of the Philippines in Los Baños as well as other universities like Mapua Institute of Technology and the regional Visayan State University in Leyte and De La Salle University Bacolod in Negros. According to Jan Vytopil, who is behind many of these accords, "they open the door to students and professors to be sent to Prague for training and further their degrees."
A previously signed Agreement on Cooperation in Culture, Education, Science and Sports opened the door also to the recent arrival of new Filipino students studying in the Czech Republic who usually excel in the fields of Engineering, Genetics and Marketing.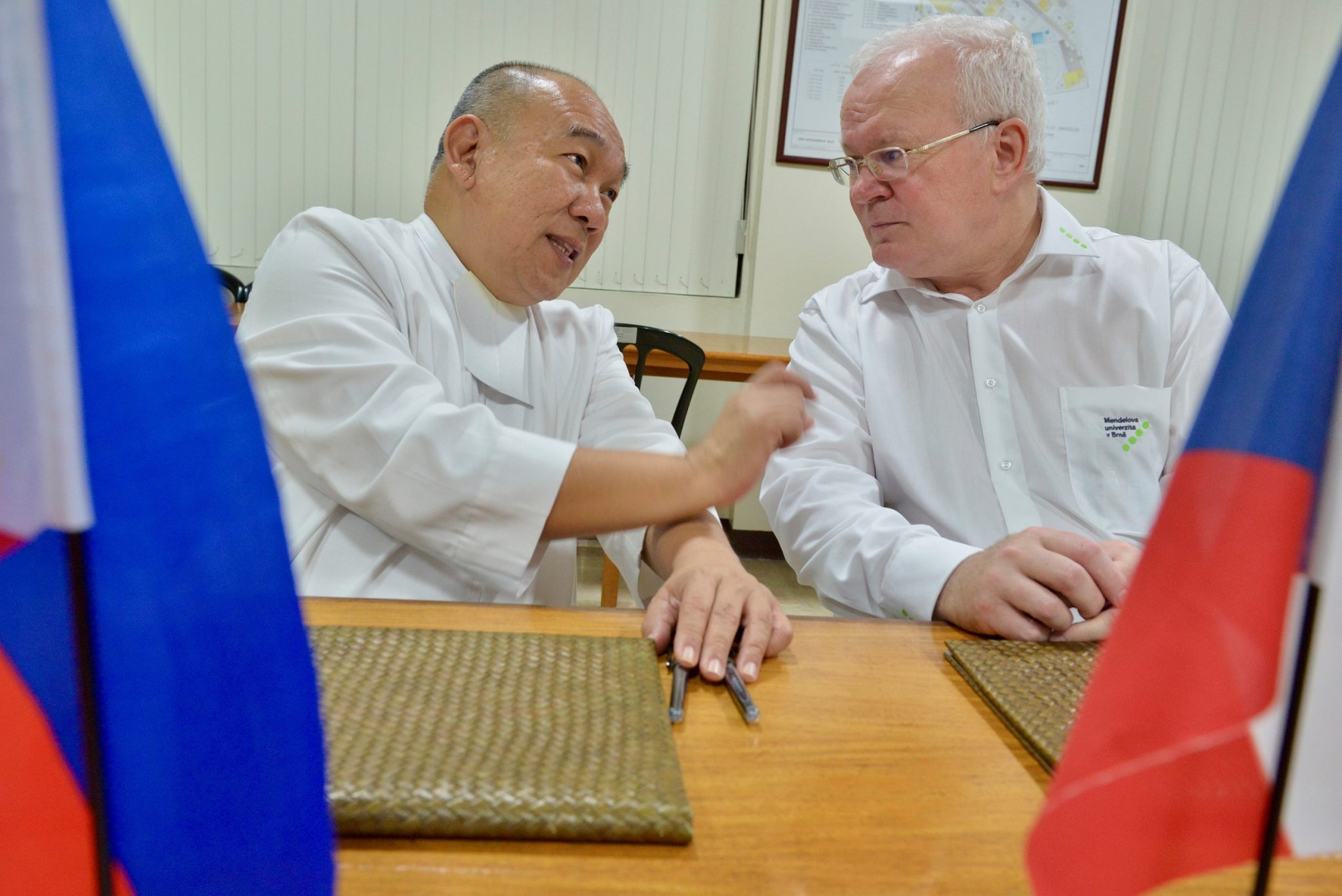 Furthermore, in terms of cultural relations, a Memorandum of Agreement with Komisyon sa Wikang Filipino already resulted in the publication of two titles of Czech and Philippine literature in both countries, with two ground-breaking thick anthologies of short stories from both countries scheduled to be published this summer. A Philippine anthology written in Czech language including the masters of contemporary Philippine literature will be presented for the first time to Czech readers. As Ambassador Olša, jr. himself was selecting the stories for this anthology, he underscores that "it is a wide-range selection covering world-famous writers such as F. Sionil Jose and Gregorio C. Brillantes, and new international literary stars such as F. H. Batacan and other well-known names of today's literary life. It will be a real A-Z of Philippine literature – from Alfar to Zafra…"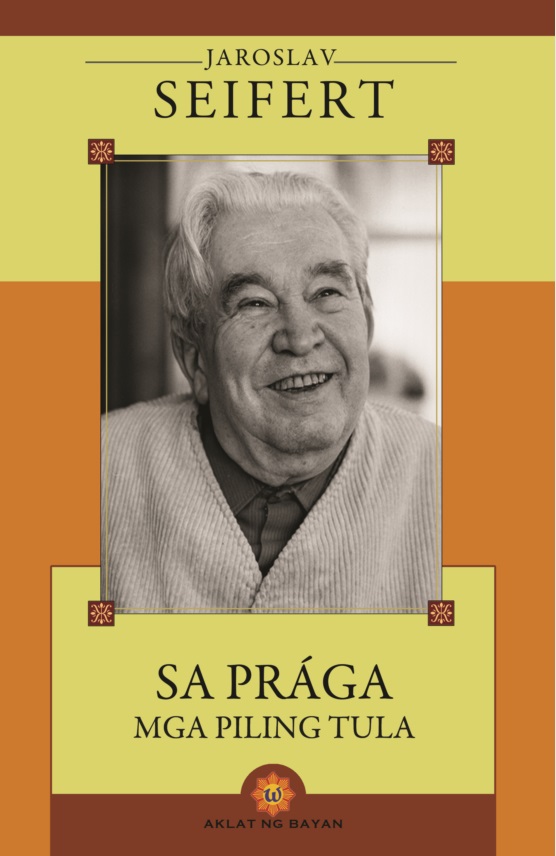 With some of the Czechs known to be among the first Philippine natural scientists, many of the first texts of Georg Kamel (1690s), as well as the Blumentritt Archives deposited in Bohemia or even the original collections of Thaddeus Haenke (1790s) are still a rich source for research of Philippine scientists. No surprise that one of the more recent Agreements signed was last May 11 is between the Czech National Museum of Prague headed by Director General Michal Lukeš and the National Museum of the Philippines Director Jeremy Barns. It will make possible any upcoming international exhibitions of Filipino artists in the Czech Republic and vis-à-vis, and also an in-depth scientific research to be conducted in both countries by our scientists.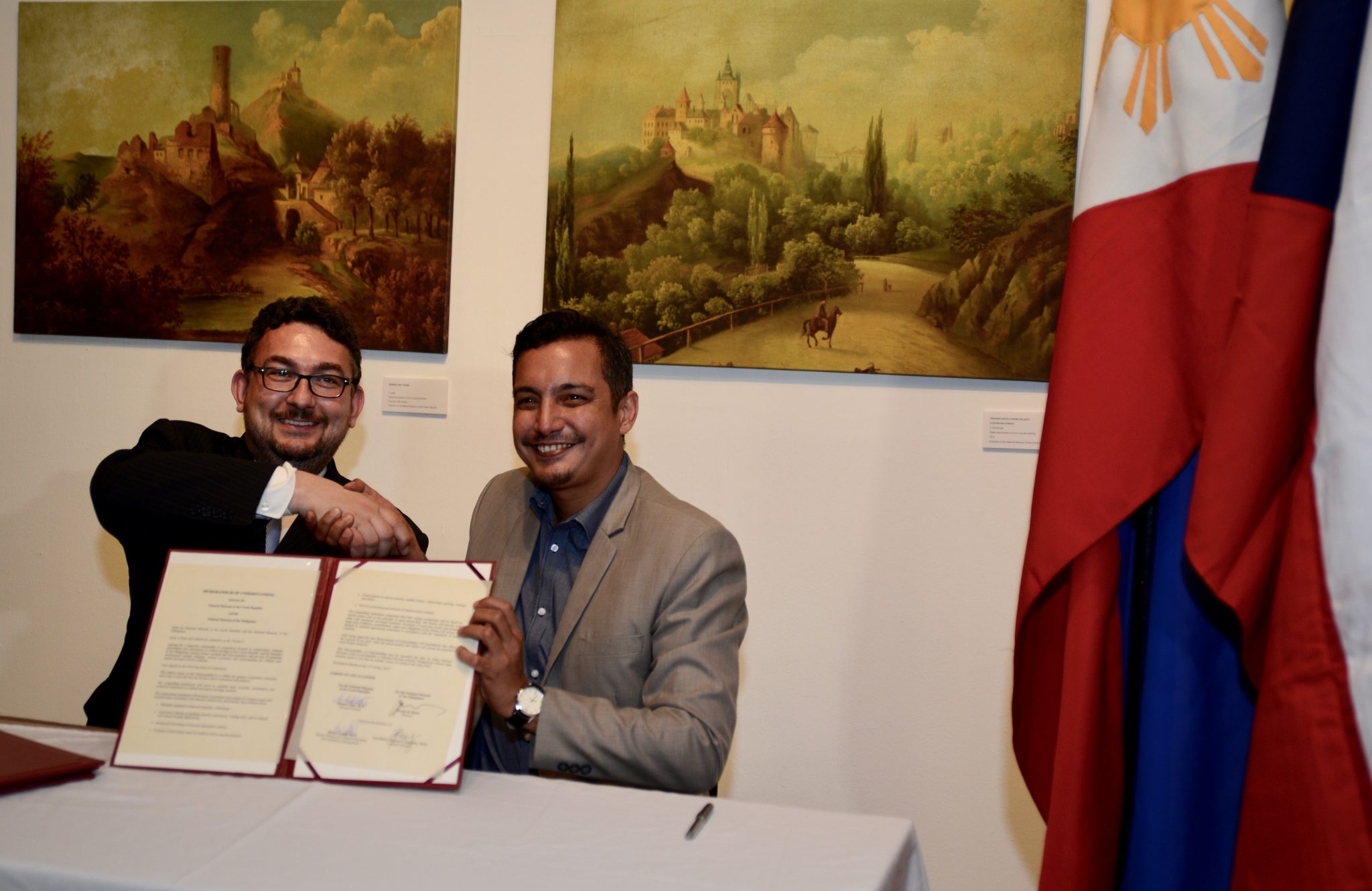 As a last touch – the Embassy has been recently holding secretive talks with Czech brewing universities that would made possible to share some of the Czech thousand year brewing experience with the amazingly colorful new wave of Filipino craft brewers.
(from the Embassy of the Czech Republic)