QUEZON City, Philippines (September 23) – Dress code: Corporate attire. Over-thinking of what to wear? Well, don't stress yourself, there is always a way on how to look cool and sassy while wearing a corporate attire. Let us teach you!
Corporate attire is a dress code of formal outfit appropriate for meeting, office or business environment. For men, it is usually suit and a tie and for the ladies a pencil cut dress or skirt, slacks or a formal dress. Let's give up those clichés and start to mix and match your outfit.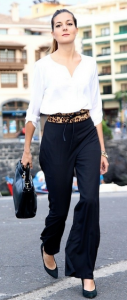 Remember that first impression last, so it's acceptable to put time, money and effort in your appearance and outfit. Here are the tips on how to look ravishing in a corporate attire:
Ensure that your clothes fits you very well. It adds up to the appeal of the outfit and more than that it can also emphasize your body shape.
Pick the right colors to match your clothes well. Don't use colors that are very contrasting with each other and will make you look like a clown. But since wearing black coat and white top is very common why not try to explore, try to mix colorful clothes with neutral ones like for example wear a white top and light pink or yellow blazer paired with black slacks and high heels that matches the color of the blazer. Now that's a new concept.
Accessories is a must. Try to match your necklace, earrings, bracelet and watch to your outfit. It is not necessary to wear all at once but you can if you must. It always depend on your chosen corporate attire of the day. Don't forget that there is a thing called scarfs and belts that can add to the charm of your outfit.
Wear high heels. It will help you appear smarter and sophisticated. But there's no problem if you preferred flats just assure that it fits your attire and you have the height to wear it so.Also, it is eye catching if the color of your shoes match the color of your top.
Wear make-up. As for the final touch you have to take care of your face. Wear light make-up so that it will suit your formal environment, Refrain from using heavy and dark make up.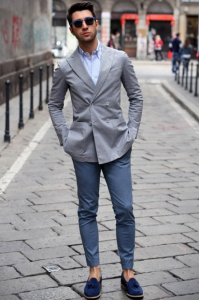 There it is. You've completed the necessary do's and don'ts when it comes in wearing a corporate attire. Just remember that your looks has a lot to say about you so don't just settle for a normal look there is always a cooler version of you.
(written by Alanna Marie Ambil, edited by Jay Paul Carlos, additional research by Lovely Ann Cruz)