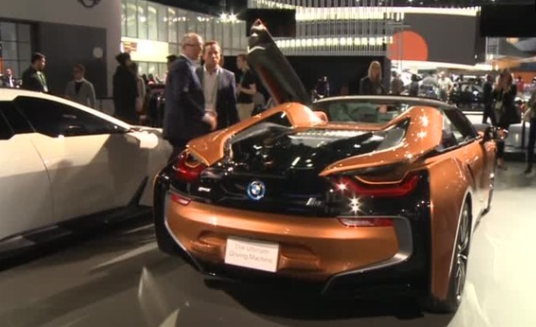 LOS ANGELES, United States (Reuters) — The century-old Los Angeles Auto Show kicked off its press preview earlier this week with a focus on how to make green cars more connected.
In addition to the  stunning debut of many new cars from top brands, the cooperation between IT companies and automakers has grabbed the most spotlight.
IT giant Microsoft unveiled its cloud computing service platform for green cars at the show. Many car manufacturers said partnering with Microsoft paved the way for the launch of a connected electric car.
Steve Nikulin, an exhibitor at the show, said their company will launch a smart green car with Microsoft's service system in 2019.
"Where Microsoft comes in in our partnership, they provide their IOT services, cognitive services, collaborative services, for example, video conferencing, messaging, including live translation within the vehicle all through the teleconference," he said.
The annual auto event opened to the public on on December 1 and will last until December 10.