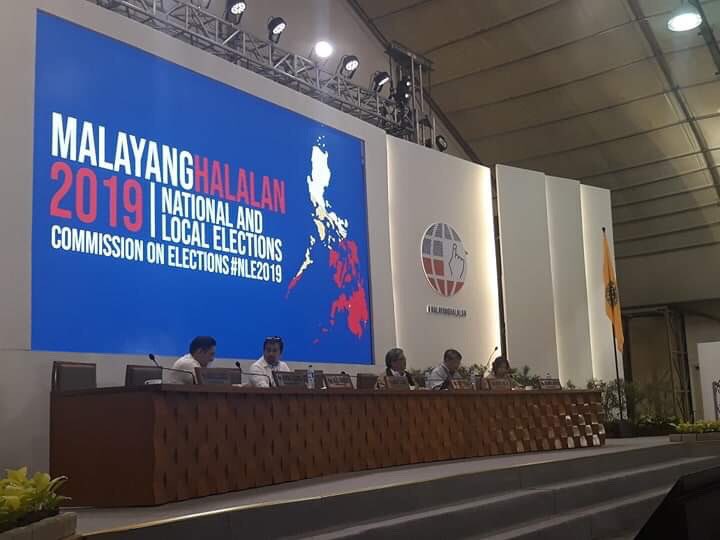 (Eagle News) — The Commission on Elections convened as the National Board of Canvassers on Tuesday where reelectionist senators Cynthia Villar and Grace Poe took the lead in its official partial count.
In the canvassing that started at 2:15 p.m. Tuesday, May 14, and ended at 9:23 p.m., opposition senator Bam Aquino was also listed on the 12th spot.
The partial and official count or canvass of votes already counted ballots from 34 out of 167 clustered precincts.
As of 9:30 pm, Villar was still on top with 4,092,454 votes, while Poe was number two with 3,650,288 votes.
As in the partial and unofficial Comelec count, former Special Assistant to the President Christopher "Bong" Go was still on the third spot with 3,293,341 votes, followed by former senator and incumbent Taguig Representative Pia Cayetano with 3,251,819 votes.
The others in the top 12 were Ronald "Bato" dela Rosa (3,128,051 votes) in 5th place; reelectionist senator Sonny Angara (3,022,955 votes) in 6th place; Imee Marcos (2,850,643 votes) in 7th place; Francis Tolentino (2,584,833 votes) in 8th place; Lito Lapid (2,520,316 votes) in 9th place; reelectionist senator Aquilino "Koko" Pimentel III (2,439,571 votes) 10th place; reelectionist senator Nancy Binay (2,366,035) 11th place; and opposition senator Benigno "Bam" Aquino IV (2,335,724 votes) in the 12th place.
The official canvassing of votes by the Comelec will resume today, Wednesday, May 15, at 10 a.m.